There are plenty of things to do in Austin throughout the year, but deciding on what live music to see is a whole different conundrum. In the Live Music Capital of the World, there are literally dozens of gigs happening each night, including plenty of touring artists plus more must-see local acts than the average concertgoer knows what to do with (we've got a ton of talent here, ya'll). To help you out, we'll be taking the liberty of putting together monthly lists of the top 10 concerts you've got to see. In chronological order, here are our March picks.
March 2: Mac Sabbath at Come and Take It Live, 7pm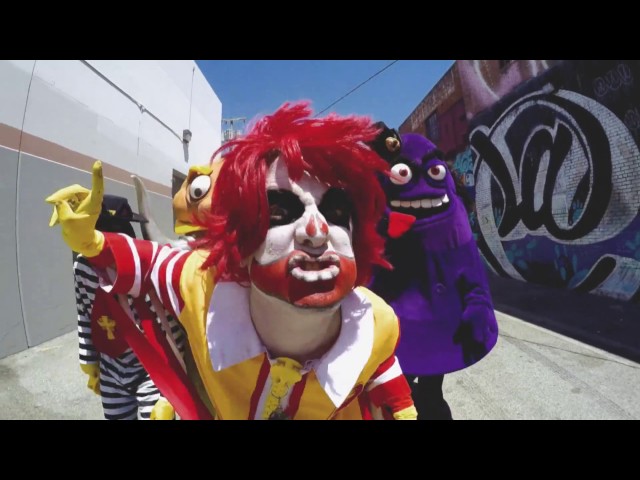 Fans of Black Sabbath and late-night, unhealthy eating habits: rejoice! The self-proclaimed progenitors of "drive thru metal," parody band Mac Sabbath returns to Austin for a first-Friday throwdown at Come and Take It Live. Even if you don't care for fast-food fare, it's safe to assert that any old-school metal fan with a sense of humor will enjoy these rockers—decked out in costumes emulating Ronald McDonald and the classic Mickey D's gang—ripping through riffs on "Chicken for the Slaves" ("Children of the Grave"), "Frying Pan" ("Iron Man") and more.
March 3: The Avett Brothers with Asleep at the Wheel at Long Center, 8pm
Anyone who follows North Carolina's Avett Brothers knows the band notoriously plays long sets (usually at least two hours), and with yet another new album on the horizon—the band stated mid-2017 that they were already working on the follow-up to 2016's chart-topping True Sadness—fans can expect to hear something fresh when they touch down at the always-classy Long Center. For an extra dose of stomp n' hollerin', make sure to arrive early to catch hometown Western swing heroes Asleep At the Wheel kick things off.

March 5: Noel Gallagher's High Flying Birds at ACL Live, 8pm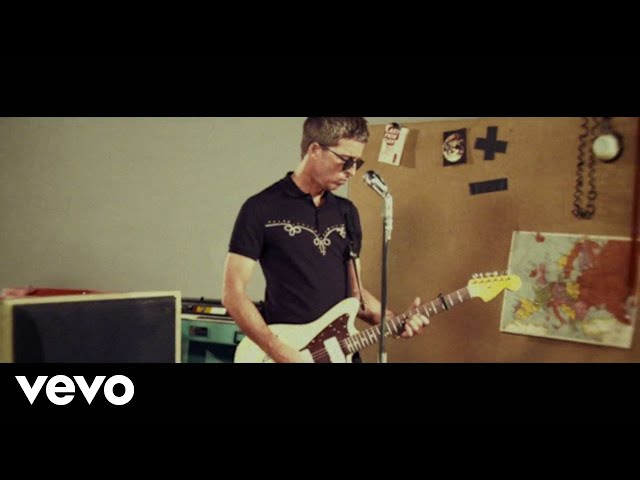 The arguments are endless among Oasis diehards over which of the English rock band's founding brothers, Noel and Liam Gallagher, is the better musician, so decide for yourself when the former brings his not-quite-solo act, High Flying Birds, back to Austin. As all the band's touring members (save for one) once played in Oasis, you'll hear plenty from that era, plus a handful spanning their three records, including November 2017's
Who Built the Moon?
March 8: Hotel Vegas and Volstead's seven-year anniversary party with Sweet Spirit, Sailor Poon, Borzoi, Moving Panoramas and more, 1:30pm
SXSW doesn't officially start draining our souls (and wallets) until March 9, but it's safe to say the seven-year anniversary party for Hotel Vegas and neighboring Volstead, held all day and night across the two venues on March 8, is pretty much the opening ceremony. Featuring 77 bands, DJs and comedians (all the legit locals, including headliners Sweet Spirit, Sailor Poon, Borzoi and Moving Panoramas) across seven stages, it's a perfect way to set the bar for another gloriously sleep-deprived SX.

March 8: MGMT at ACL Live, 8pm
Most people know Connecticut-bred duo MGMT for their synth-pop hits "Kids," "Electric Feel" and "Time to Pretend," but a scant few are familiar with their sprawling psychedelic and art-rock soundscapes, which have low-key permeated each of their albums—including recently-released fourth record Little Dark Age. One nice thing for those who appreciate the latter, more cerebral tunes in addition to their candy-coated hooks: They always bust some of that more esoteric stuff live, so—if you're the type that likes to get weird, and you're not already slammed with one of the zillion other events on this particular SXSW Eve—consider this a worthy buy.
March 9-17: SXSW
Even before SXSW's music portion got extended to span the entire weeklong conference (it was traditionally in the last half up until last year), it would've been nearly impossible to create a synthesized yet balanced roundup of the top shows to hit—it's a friggin' monster. In short, we're not going to attempt to talk you into anything specific. But what you should keep in mind is that, despite the festival's corporatization and tendency to book big-name acts, there's still plenty of chance for discovery, especially among local acts (Austin's caliber of talent is staggering, y'all). Bottom line: Don't stand around bitching that you didn't see anything new all week, because ultimately that's on you; if you walk into a dozen random bars per night instead of holding out for one Google, YouTube or Apple party, it's almost a guarantee you'll come away with at least a few new favorites you'd never heard before.

March 21: The Sword at the Mohawk, 6:30pm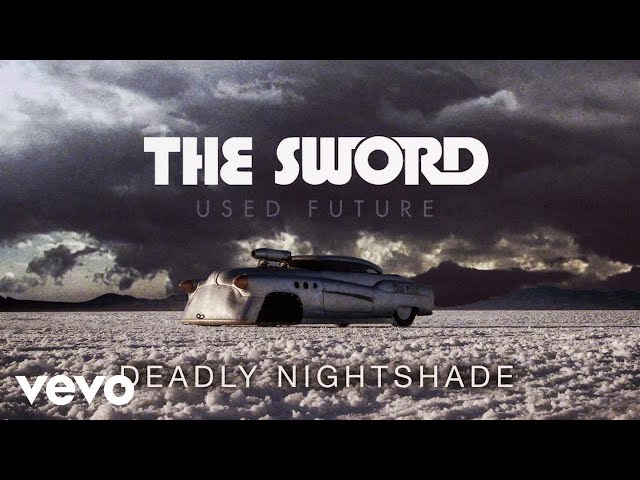 If you need to let loose some aggression in a positive space, consider indulging a night of manic head-banging at the Mohawk with the Sword. This gig goes down just two days before the release of the band's sixth album,
Used Future
, which—based on lead single "Deadly Nightshade" (above)—promises as many masterful melodies as raucous riffs. To boot, they now sit on the throne of Austin's metal scene (they just nabbed the Best Metal award at the Austin Chronicle's 36th annual Austin Music Awards), so you know it's worth the morning-after whiplash.

March 23: Broken Social Scene with the Belle Game at Stubb's, 7pm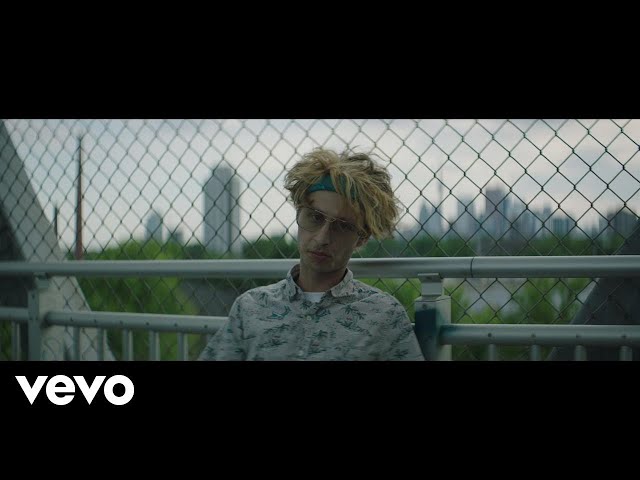 Seeing as we only get a new Broken Social Scene album every five-to-seven years (their first since 2010,
Hug of Thunder
, dropped last July), it's pretty rare that the Canadian indie rock collective spearheaded by Kevin Drew and Brendan Canning comes through town, especially at a venue as relatively intimate as Stubb's. While some bands' creativity might go stale over that long of a break, this new album is exceptionally riveting—a product of artists making music when and where they want. Do yourself a favor and buy a ticket now, and don't miss Canuck, Drew-produced brethren Belle Game opening up. After all, it could be nearly another decade until either of them visit ATX again.
March 27-28: Robert Ellis at the Mohawk (indoor), 8pm
A successful Houston artist who could easily sell out Mohawk's outdoor stage, it's telling that Robert Ellis (joined by his ace band, the Perfect Strangers) instead chose to play two intimate, back-to-back nights inside the Red River venue. These shows are meant to be something special for the locals, and with his latest (self-titled) full-length nearing its two-year anniversary, chances are he'll be testing out some new material among his loyal fellow Texans. For those who don't know him, he's a master lyrical storyteller with just enough twang to consider him country, but with a solid alt edge that'll still rile you up right.
March 30: Cut Copy at Stubb's, 7pm
Cap off your March music marathon with the dance rock deacons of Down Under—bonafide ATX regulars Cut Copy will host another dance-fest incorporating tunes from recently released fifth album, Haiku From Zero. The band has stated that it's their most traditionally studio-produced album, but anyone who's seen them knows that expectations ought to be left at the door—every single show inevitably erupts into a maelstrom mix that pushes the limits of instruments-based electro music's power. In other words, don't miss this last chance to dance the month away.