SXSW 2019 ultimate guide
All you need for SXSW 2019, from where to eat, drink and play to the best of the South by Southwest lineup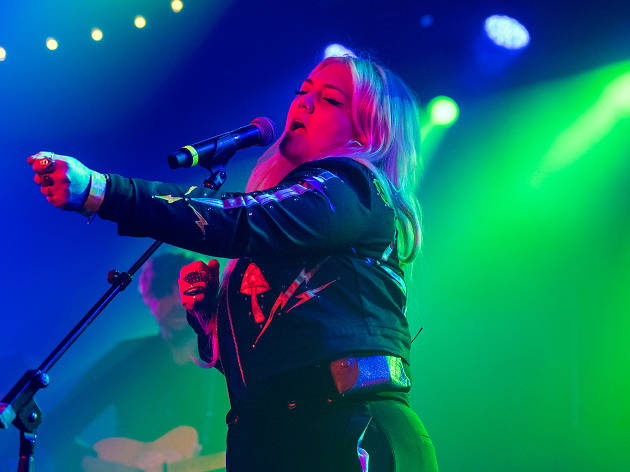 Think things to do in Austin and you think SXSW 2019. The sprawling, all-encompassing festival, which covers movies, music and technology, has become one of the most important dates on the Texas capital's calendar since it began as a rather modest little gathering back in 1987. Today, it's where some of the year's hottest films debut, where the most innovative technology is first seen and where some of the most talked-about performances of the music festival season take place. The country's in-the-know leaders in the creative fields clink drinks at Austin's best cocktail bars, exchange ideas while listening to bands perform at Austin's best live music venues and set the cultural agenda for the year to come.
What is SXSW?
SXSW is a set of film, music and interactive media conferences and festivals held every March in Austin, Texas. The first SXSW was held in 1987 and since then the festival has grown both in terms of attendance and influence: SXSW is Austin's biggest revenue-producing event and one of the most important gatherings on the nation's entertainment calendar. The event is broken down into SXSW Music (with 2,000-plus acts performing across the city); SXSW Film (with screenings of anticipated movies, panels and workshops); and the increasingly popular SXSW Interactive, which features speakers, panels and pitch competition, SXSW Accelerator.
When is SXSW?
The SXSW dates are March 8, 2019, through March 17, 2019.
Where is SXSW?
SXSW 2019 is held at various venues throughout Austin, Texas. For venues for specific events, check out the SXSW website.
How do I get tickets to SXSW?
Go to the festival's official website to buy SXSW tickets; tickets will go on sale in the summer of 2018. Registration badges are required for access to SXSW conference, festival and trade show events.