Eight ways to escape the crowd during SXSW 2018
Save your sanity and avoid the SXSW crowds with trips to some of the city's stunning hideaways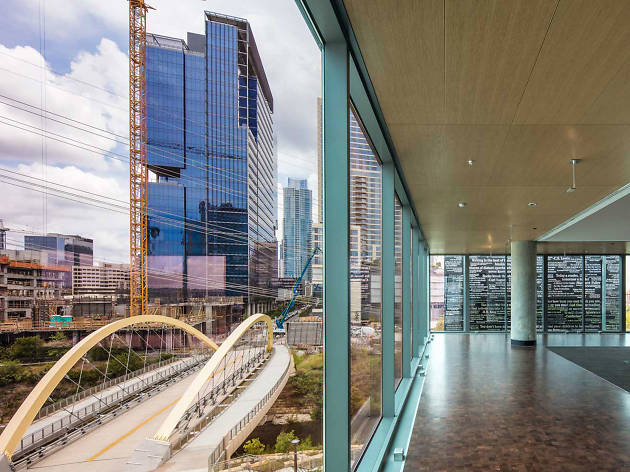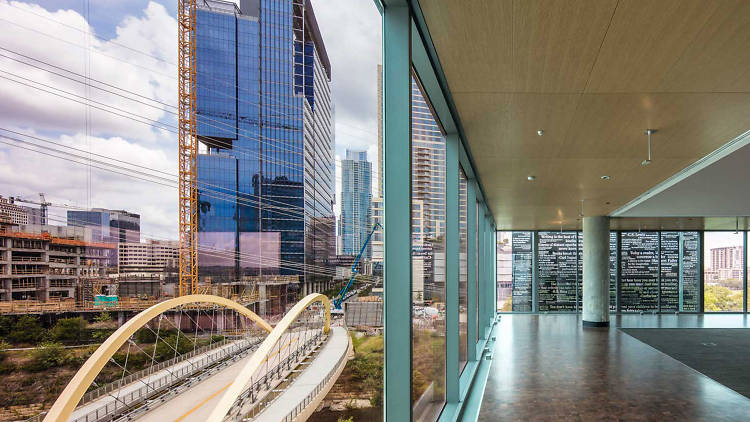 There's no festival in the world like SXSW, and we're lucky to have it right here in Austin. Let this be your mantra for the next ten days as thousands upon thousands of participants descend upon our city for non-stop stimulation. As the locals know, this time of year can be a bit much—in fact, many choose to rent out their living quarters and flee the madness. If you don't have that option, or find yourself needing a break from the barely controlled chaos, head to one of the following spots (and thank us later).
Seek solace at the library
For a bit of zen in the middle of the city, escape to the brand new Central Library in the Seaholm district. There are plenty of quiet areas to get in the zone and do work or curl up with a book and pretend you're somewhere far away. Or just grab a selection from the 'zine shelf and head to the rooftop to kick your legs up for a bit before returning to the belly of the beast.
Take a hike on the Greenbelt
It's easy to get caught up in Austin's vibrant nightlife (or love of day drinking, for that matter), but let us not forget about our city's beloved Greenbelt, which features over seven miles of lush trails perfect for hiking, biking, bouldering and exploring. Let the beat of the bass disappear as you slip into the forest—and if you're lucky, Barton Creek might even be full enough for a dip.
Roll around like an adult
Strap on some skates and head to the rink like it's the good ol' days. Millennium Youth Entertainment Complex will host a DJ-fueled BYOB Grown Folks Step 'n' Roll on March 17th from 9pm to midnight. And, at the Austin Roller Rink, every Wednesday (7:30pm-1am) and Sunday (8pm-12:30am) nights are kid-free and reserved for adults.
Plot a true escape
You think walking from east to west 6th Street is difficult this week? Try cracking codes to break out of jail or finding hidden gold! Dip into The Escape Game, located right near the Austin Convention Center, to solve a 60 minute challenge with friends or head across town to the Austin Panic Room, which accommodates groups of up to ten for similar challenges.
Strike out, don't lash out
Why not just take a step back in time with a visit to one of Austin's favorite retro bowling allies? Dart Bowl and Highland Lanes both feature plenty of lanes and old school grills serving things like Frito pie and enchiladas—plus full bars, which means plenty of opportunities for White Russians.
Baptize yourself in Barton Springs
There's nothing more cleansing—for both body and soul—than a plunge in our city's iconic spring-fed pool inside Zilker Park. Whether you dedicate a day to soaking up the sun or just take a Southby break for a quick dip, you'll be all the better for it.
Drink your cares away
Now would be a great time to check out some local breweries (which seem to multiply by the month). The Hill Country Craft Beer Trail offers plenty of great stops just outside city limits, plus some—like Jester King Brewery and Last Stand Brewing Company—just on the edge of town.
Pay a last visit to HOPE Outdoor Gallery
After seven years at 11th and Baylor, our city's first organized paint park is relocating to Carson Creek Ranch this spring, where it will expand to six acres. Find yourself downtown with a need for a breather? Head to these colorful walls for a final visit, then take in the skyline view and contemplate our changing city.
Looking for places to eat in peace?
Recharge with food, drink and sweet silence at the following spots.