Where to eat and drink along the Austin Pride Parade route
Attending the Austin Pride Parade this year? Here are the best places to fuel up—and raise a glass—along the route.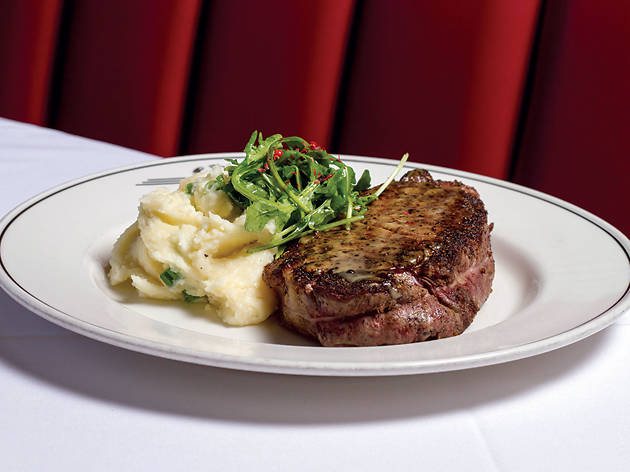 If you're attending the Austin Pride Parade on September 30 from 8 to 10pm, you've probably already planned your outfit, made your signs and scheduled a couple after-parties. But you're going to need some sustenance—and maybe a little liquid fuel—to keep your energy up for the entire parade route, which starts at the Capitol, proceeds down Congress and turns onto 4th street before ending at Republic Square Park. We've mapped out the best restaurants (including some of Austin's best Italian restaurants and best seafood eateries) and bars (cocktail bars, dive bars, you name it) to enjoy before the parade. Some of them come with a view, so you can even watch the festivities from your table. Happy pride, y'all!
Best places to eat and drink on the Austin Pride Parade route
Check out more Austin Pride events
Get out your glitter and raise your rainbow flag—Pride Week is back.
More to explore