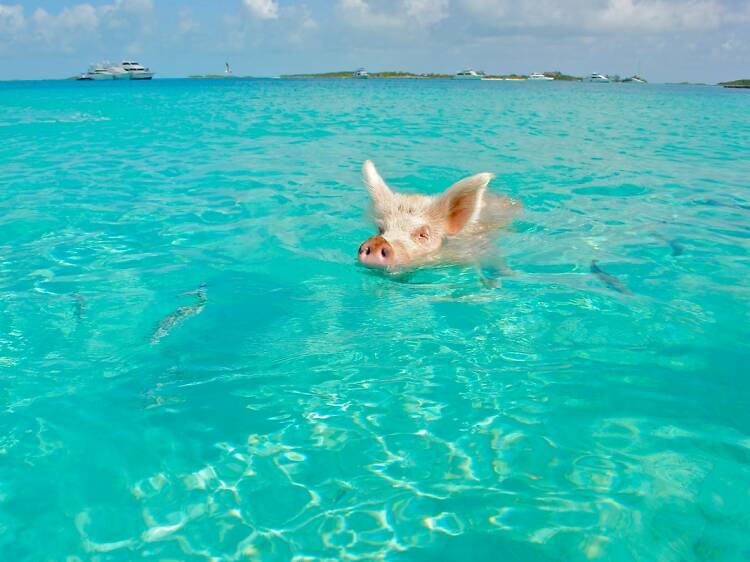 Photograph: Exuma Water Tours
What is it? Join the fun on a deserted island off Exuma where pigs swim freely.
Why go? One of the most unusual attractions in the Bahamas is found on Exumas' pink sand beaches on an island solely inhabited by pigs. Yes, you heard that right. No one knows for sure how the hooved creatures got to Major's Spot Cay, but they've become a major tourist fascination. Join a half or full day cruise with Exuma Water Tours and discover the swimming pigs along with other offshore delights.