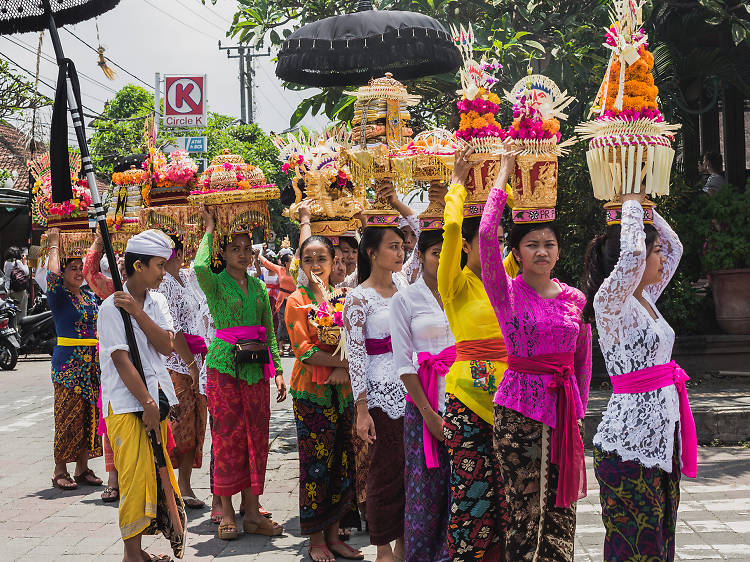 Ubud has had a few different reputations in its time. Located in the centre of the island between lush rainforests and with gorgeous temples hidden around every corner, Ubud is a favourite among hippy-inclined travellers. Yoga retreats, plenty of vegan offerings and a spirituality worn on the sleeve have turned this inland enclave into a must-visit 'Eat Pray Love' destination. But the development of villas and resorts on the outskirts of the main town as well as the world famous Ubud Writers & Readers Festival have seen an expansion in visitors over the last few years. Backpackers are still a common sight but are being steadily replaced with foodies from around Indonesia and further afield, keen to check out this soon-to-be global hotspot.
EAT It's Locavore's town, we just eat in it. Head chefs Ray and Eelke combine brilliant talent, traditional techniques and locally sourced produce to create a restaurant worth crossing the island for.
DRINK The Locavore team expanded into the bar and nightlife world a few years back with Night Rooster. Located in the middle of Ubud's busy downtown, Night Rooster is all about cocktails made from seasonal fruits and delicate local spices.
DO Opened all the way back in 1956, the Puri Lukisan Museum has conserved Balinese and Indonesian art for decades. While the website is inconsistently updated the collections remain fresh and informative.
STAY Komaneka at Bisma works with Ubud's natural beauty, nestling infinity pools and natural wood balconies amid the town's famous forests. It's a splurge, but the Komaneka experience is unlike any other.
If you do just one thing…
Eat. Start eating and don't stop. A few meals at a local street stall, known as warung, paired with a tour of the town's hottest eateries is like a tour of the entire country without leaving the neighborhood.