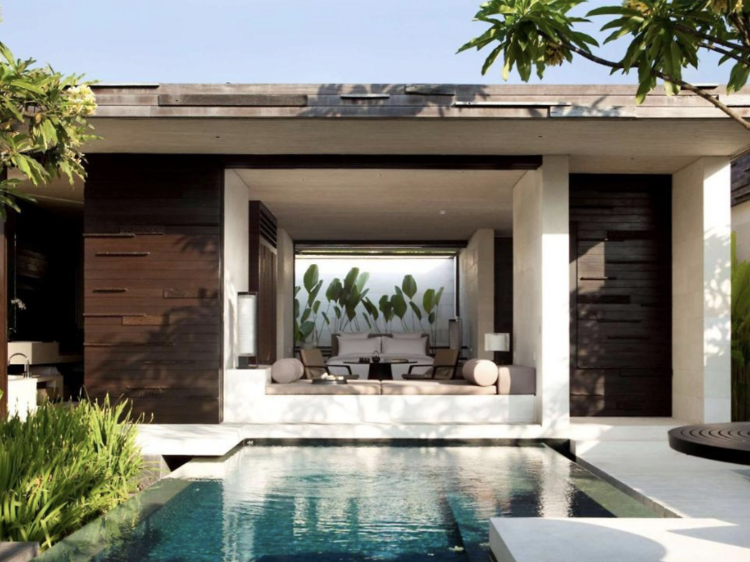 Courtesy: Booking.com
Perched right on the cliff's edge, this eco-friendly, luxury hotel has got to be on your travel bucket list. With thirty swanky villas, each with its own personal butler, it's luxury living at its finest. Inside, you'll find seriously plush bathrooms with deep tubs and fancy toiletries that scream "treat yourself." Sure, the beach is a bit of a hike down the cliff, but who needs sand between their toes when you've got a jaw-dropping 50-meter infinity pool waiting for you? And, when you're done splashing around, you can enjoy some seriously good Indonesian grub at one of the hotel's two top-notch restaurants.
The mood? The epitome of glamour and modern elegance.
Location perks? Need a break from poolside lounging? The hotel's onsite spa offers traditional treatments coupled with breathtaking views of the Indian Ocean.
Budget range? A pricer option but well worth it for the luxury amenities.