The 10 best things to do in Barbados
Check out the 10 best things to do in Barbados, from rum tours and classic snacks to some of the world's best beaches
Famous for posh resorts and sugary sands, Barbados is perhaps best known as the birthplace of rum – and Rihanna. Just 21 miles long and 14 miles wide, the most easterly island in the Caribbean (known as "Little England" for its still close connection to the U.K.) offers a refined vacation, but also one of the priciest in the region. When you visit "Bim" (as locals call it) you'll want to make the most of both your time and your money. Our suggestion: Put these 10 things on your to-do list and you'll leave not only with a broad appreciation of the island but also a few dollars still in your pocket.
Done something on this list and loved it? Share it with the hashtag #TimeOutDoList and tag @TimeOutEverywhere.
Find out more about how Time Out selects the very best things to do all over the world.
Best things to do in Barbados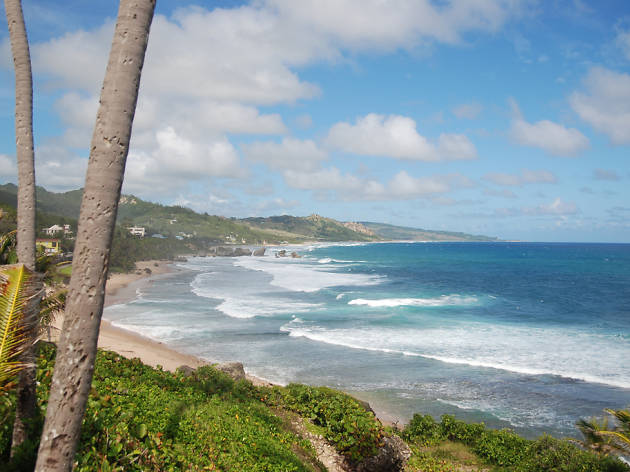 Photograph: Courtesy CC/Flickr/Joe Ross
What Is It: Barbados boasts more than 80 beaches; plant your bum on a least one.
Why Go: On the Caribbean (western) side, crystalline water and fine white sand are highlights of strips such as Mullins, Brandon, Carlisle Bay and Browne's beaches. Water sports lovers flock to the rugged eastern (Atlantic) coast, where the rolling surf and strong winds at Bathsheba, Cattlewash and Action beaches are ideal for surfing, windsurfing and kiteboarding. But whatever your beach-going style, note that unlike some other Caribbean destinations, beaches here are public and free to enjoy (even those that border its fanciest resorts must be made accessible from the main road). Unfurl your towel anywhere you like; just keep that swimsuit on, because topless and nude bathing is illegal.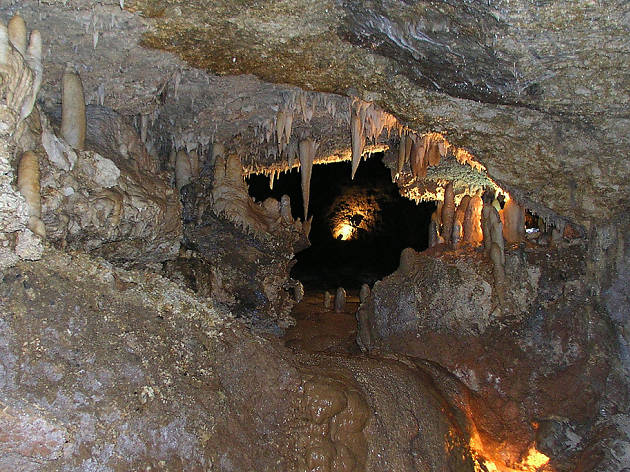 Photograph: Courtesy CC/Flickr/paweesit
What Is It? This 1.5-mile-long network of coral caves is an attraction you can't leave without seeing.
Why Go? Barbados has no shortage of topside attractions but one of its most visited lies 160 feet underground. You'll get a truly different perspective on the coral stone island as you board an electric tram to tour this 1.5-mile network of magnificent caverns, which was first mapped in 1974. Harrison's Cave temperatures average a humid 80 degrees, and you'll see (but please don't touch!) soaring stalagmites, icicle-like curtains of stalactites and several freshwater streams and waterfalls during the hour-long excursion.
Tip: Be sure to use the facilities before the tour; the constant sound of trickling water trickling will surely test your bladder.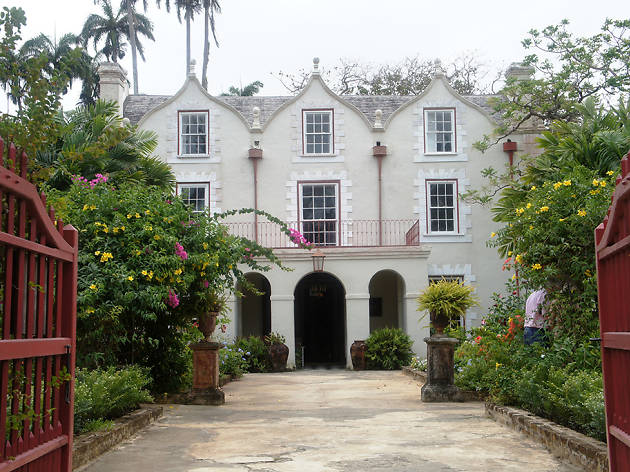 Photograph: Courtesy CC/Flickr/Jagrap
What Is It? The island claims to be the birthplace of rum, and several tours offer a taste of local flavor.
Why Go? With a history dating back to 1703, rum is inextricably linked to the island's past and present, so make sure to visit at least one of the distilleries here. The tour of Mount Gay rum's visitor center in Bridgetown, where they produce up to 10,000 bottles a day, is a popular pick. For a more intimate experience, head to St. Nicholas Abbey, a 1660s Jacobean-style plantation house, which now functions as a museum of colonial life. While you're there, pick up a bottle of their small-batch five-, 12- or 18-year-old rums, which are sealed with a monogrammable leather stopper and refillable on your next visit. And a stop at a roadside rum shop (there are said to be more than 1,500) is highly recommended ­– strictly for research purposes, of course!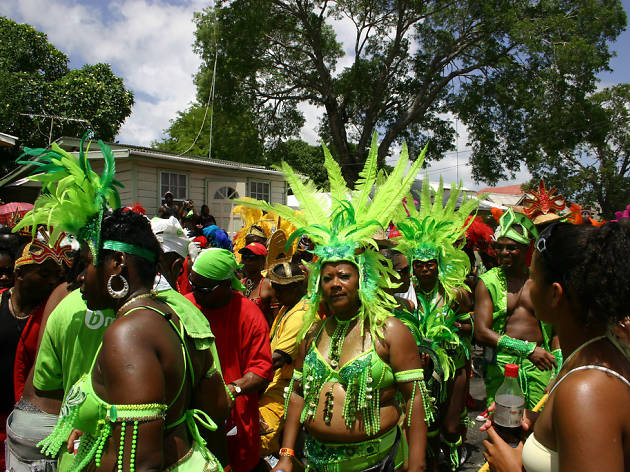 Photograph: Courtesy CC/Flickr/Hugh Fiske
What Is It? What began as a colonial-era celebration of the season's final sugarcane harvest is now Barbados' biggest party.
Why Go? With events spread over many weeks in late summer, Crop Over has evolved from its plantation-era roots into a thoroughly modern mash-up of raucous rum-drenched parties day and night, craft markets and a children's parade. The season culminates on Kadooment Day with a rollicking "road march" with scantily costumed revelers following flat-bed trucks blaring music as they make their way through the streets of Bridgetown. With a similarly electric energy and equal amounts of soca and calypso music, this is your summertime alternative (or addition!) to attending Trinidad's pre-Lenten carnival, the undisputed king of Caribbean festivals. Bring your stamina and comfy shoes; you'll need them both.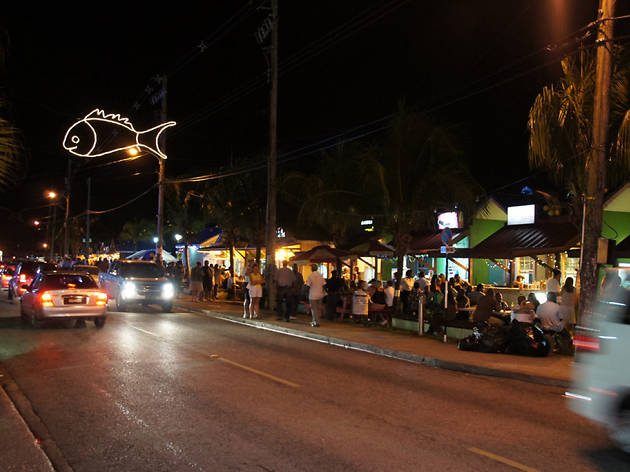 Photograph: Courtesy CC/Flickr/Dan Costin
What Is It? Visitors and Bajans alike flock to this fishing village for its come-as-you-are Friday-night street party.
Why Go? Kick off the weekend by heading for the south-coast fishing village of Oistins and join a lively crowd for a delicious fish fry and street party. Soca (a mix of funk, soul and calypso) and reggae blares and there's no shortage of entertaining characters "wukking up" (dancing) in the streets, but the fish dinners are what everyone comes for. A favorite: Uncle George's stand, where heaping plates of grilled mahi-mahi, tuna, marlin or kingfish, served with "macaroni pie" (that's mac and cheese, to the uninitiated) are well worth what's often a long wait in line.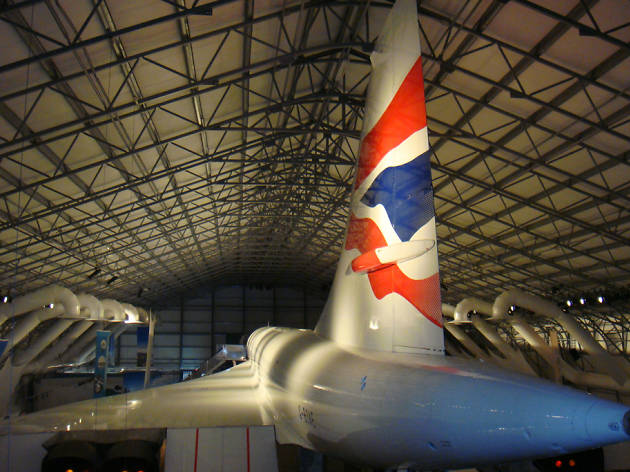 Photograph: Courtesy CC/Flickr/Tom Mascardo
6. The Concorde Experience
What Is It? Check out this decommissioned supersonic aircraft, now an interactive exhibit for aviation geeks.
Why Go? Barbados is the only Caribbean destination to which the Concorde flew, and one of the British Airways aircraft, G-BOAE (known as Alpha Echo), is now permanently on display here. On your way home, it's worth leaving the hotel about an hour early so you can take the $20 tour of the aviation museum, in a hangar next to Grantley Adams International Airport, before you check in. You'll watch an informational movie, board the plane, and get comfy in its leather seats. Although they feel small by today's business class standards, they're made from titanium, aluminum, and the same leather used by Rolls Royce and Bentley. And they cost almost $5,000 to replace.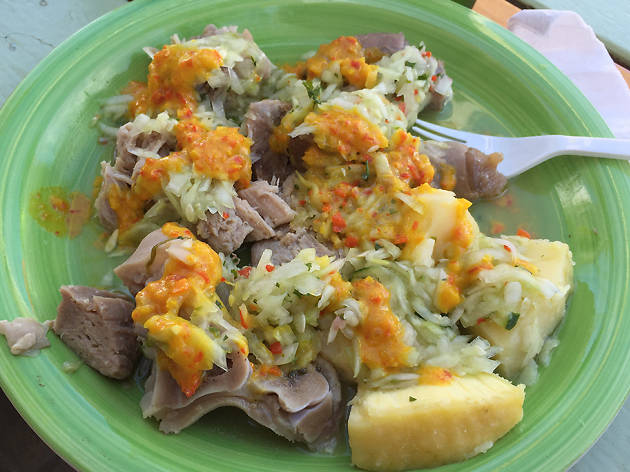 Photograph: Courtesy CC/Flickr/Brett Spangler
What Is It? A local specialty that dates from the colonial era, the popularity of this pork dish endures.
Why Go? Pickled pork might not sound that appetizing, but don't knock it 'til you've tried it. Traditionally made by slaves from discarded scraps of pork, souse is now usually prepared on a Saturday and sold directly out of islander's homes, so ask hotel staff for tips on where to go. The basic recipe: boiled pork (usually pork belly) that's sliced and then steeped in a lime, cucumber and hot pepper marinade. (Think ceviche, but with meat.) Sop up the tangy juices with a side of starchy breadfruit and a slice of savory sweet potato pudding. And if you're really adventurous, ask for your souse with "features" (the pig's feet, snout and ears).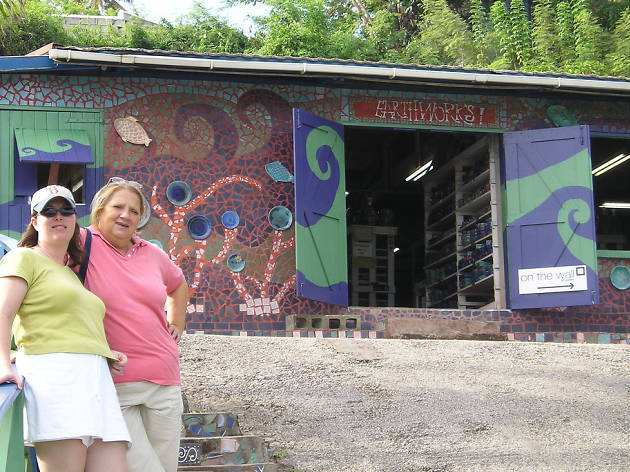 Photograph: Courtesy CC/Flickr/Mary Beth Kurspahic
What Is It? This St. Thomas pottery house produces ceramic tableware that makes a great souvenir.
Why Go? The best souvenirs are beautiful, practical and unique to the destination; and the pieces at Earthworks check all three boxes. Head inland to tour the factory, and observe as artisans handcraft everything from cruets to casserole dishes. There are 50 signature hand-painted place setting patterns to choose from, so pick a favorite to take home, and then add a few more pieces to your collection every time you come back.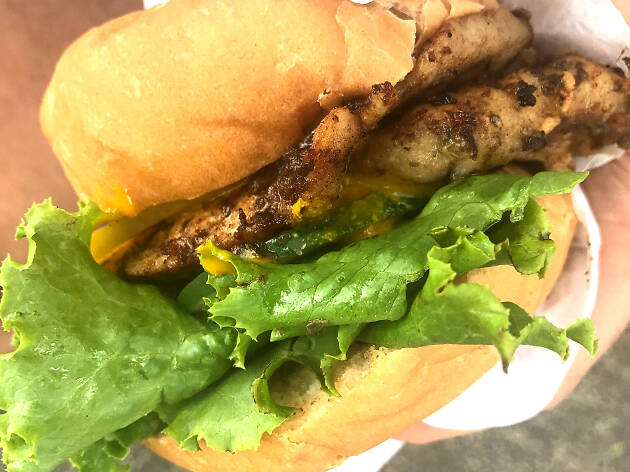 Photograph: Courtesy Tripadvisor/J2300
What Is It? In Barbados, a sandwich is a "cutter," and this is the best place to eat one.
Why Go? Although a cutter can have any filling you like, the classic fish cutter comes from a stand called Cuz's on Pebbles Beach, where a father and son have been serving them for more than six decades. The winning combination: fried marlin filets nestled on a pillowy-soft salt bread bun and topped with a slice of cheese, for just $9 a pop. Slather yours with honey mustard or Bajan hot sauce, wash it down with a Banks beer, and congratulate yourself on finding inexpensive eats on this notoriously pricey island.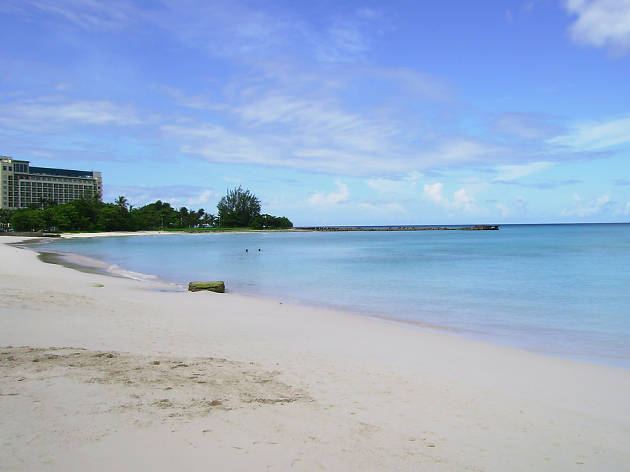 Photograph: Courtesy CC/Flickr/Paul Cook
What Is It? Several mornings a week racehorses swim at one of the island's best beaches.
Why Go? On any given day, you'll find visitors enjoying the sun on the white-sand strand at Pebbles Beach, near Bridgetown. But if they knew what happened here at sunrise they might arrive a bit earlier. That's because grooms from the racetrack at Garrison Savannah, less than a mile away, regularly walk their horses here for baths and bonding. If you're staying nearby (the Hilton and Radisson Aquatica are directly on the beach) it's definitely worth waking up early to watch this ritual. Ask nicely (it's the "neigh"-borly thing to do!) and the grooms might even let you pet and take a photo with their majestic charges.
Best selling Time Out Offers