Heads up! We're working hard to be accurate – but these are unusual times, so please always check before heading out.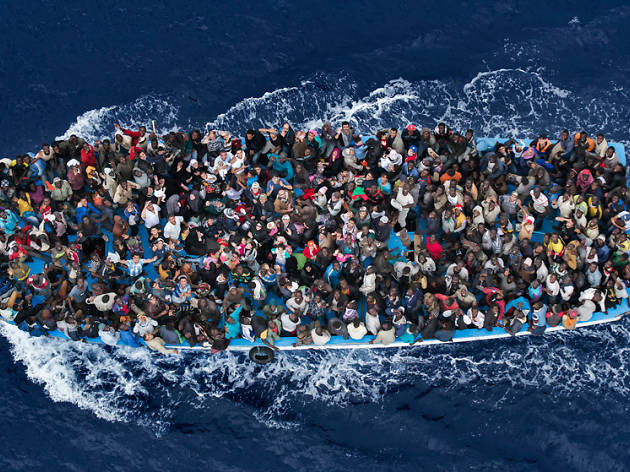 1/4
©Massimo Sestini, 2015
World Press Photo 2015 (Massimo Sestini)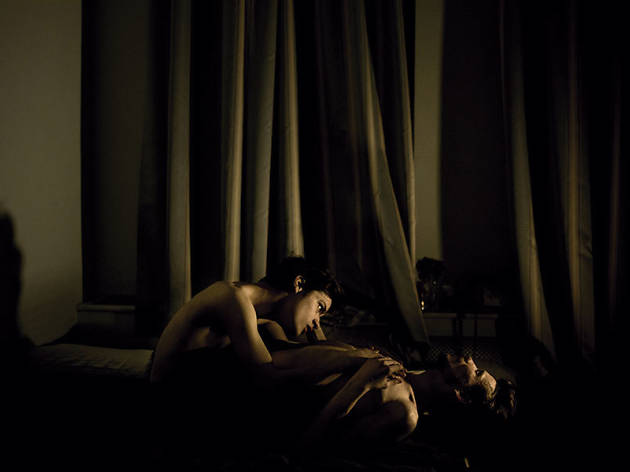 2/4
©Mads Nissen, Scanpix / Panos Pictures
World Press Photo 2015 (Mads Nissen, Scanpix / Panos Pictures)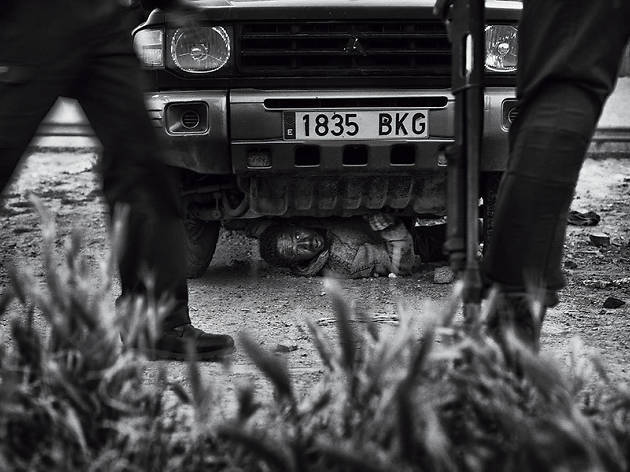 3/4
©Gianfranco Tripodo
World Press Photo 2015 (Gianfranco Tripodo)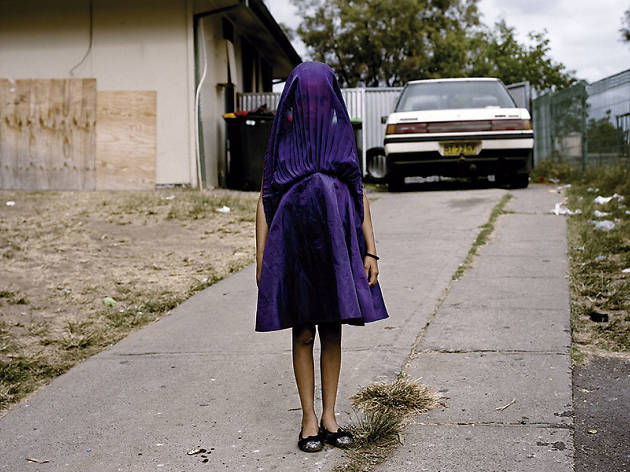 4/4
©Raphaela Rosella, Oculi
World Press Photo 2015 (Raphaela Rosella, Oculi)
World Press Photo 2015: the world in pictures (and figures)
The World Press Photo photojournalism competition sets up in the CCCB from November 12 until December 13. We break it down into numbers
A boat filled with refugees heading for Europe, the intimacy of a gay couple in a small apartment in St Petersburg, a Kamilaroi girl from Moree – one of the most disadvantaged communities in Australia – dressed in violet and waiting for the bus to school, or the face of Wei, a 19-year-old who works 12 hours a day in a factory in eastern China making Christmas ornaments. These are some of the photos taken in 2014 that are now part of the World Press Photo 2015 exhibition, an initiative of Photographic Social Vision that shows us what more than 100 photojournalists from around world have seen.
EDITIONS

The World Press Photo exhibition came to Barcelona via photographer Lorena Ros, who participated in the competition in 2001. According to Sílvia Omedes, director of Photographic Social Vision, it was Ros who put the two organisations in touch so they could in turn put the exhibition on in Barcelona.
HOW OLD PHOTOGRAPHIC SOCIAL VISION IS

Since 2001, this foundation has dedicatd itself to the creation, production and circulation of high-quality documentary feature articles and photojournalistic pieces whose aim is to inform and bring awareness to society on little-known subjects, as well as to garner public interest for documentary photography.
BIRTH OF WORLD PRESS PHOTO
Three Dutch photographers organised a competition to exhibit photojournalism works on an international level. Little did they imagine that it would become one of the most prestigious awards in the world and that some three and a half million people would visit museums and galleries every year to see the exhibitions.
PHOTOS THAT HAVE BEEN ENTERED INTO THE COMPETITION

For this year's competition, 5,692 photographers from 131 countries sent in images. Among all of them, World Press Photo awarded 45 prizes to 41 photojournalists of 17 different nationalities.
PHOTOGRAPHS ON EXHIBITION

The images encompass social, political, cultural and sport events of the past year, and showcase the best photojournalists of the time, giving them the opportunity to share their work worldwide. What is most valued in good documentary photography, according to Photographic Social Vision, is the ability of an image to inform, interrogate and move viewers, and to encourage debate, which is the goal. Danish photojournalist Mads Nissen has won the award for World Press Photo of the Year for portraying love's reign in adverse conditions.
CATEGORIES

The photos are broken down into the categories Contemporary Issues, Daily Life, General News, Long-Term Projects, Nature, Portraits, Sports, and Spot News. The intention is to give as broad a view as possible to all that's going on in the world throughout the year and to promote stories that might not make it into the immediacy of daily news accounts in order to report them with more depth and dedication.
MULTIMEDIA PIECES

The competition also awards seven multimedia pieces within the categories of Short Feature, Long Feature, and Interactive Documentary. Spaniard Carlos Spottorno, from the Panos Pictures agency – who will be on hand to give a conference – took third place for best Short Feature with 'At the Gates of Europe', which followed the search for 200 immigrants adrift between Lampedusa and Tunisia.
AMOUNT OF PHOTOS ELIMINATED IN THE FIRST ROUND OF VIEWINGS

The first thing judges look for in the long process of selecting the winning photos is each image's immediate impact. Every member of the jury has a type o joystick they use during the first viewing of the photos (remember, we're talking about 97,912 images) and they have to vote 'in' or 'out' upon seeing each one.

JURY MEMBERS

The Dutch foundation limits itself to organising the competition, but has nothing to do with choosing the winners. Every year they appoint a jury that's specialised in the different categories and balanced among the professions. There are photographers, editors, museum directors... An interesting fact is that among the members of the jury this year is Pamela Chen, editorial director of Instagram.
VISITORS LAST YEAR

The number of people interested in this exhibition grows year after year. In just the last two years, that number has grown by over 11,000, going from 32,183 in 2013 to 43,210 in 2014.