10 original wine tourism activities with Torres Winery
Wine tourism is enjoying a boom: it's a great way to get in touch with nature, and learn the secrets of historical vineyards. We've selected 10 activities at Torres Winery that let you discover the magic of this well renowned winemaker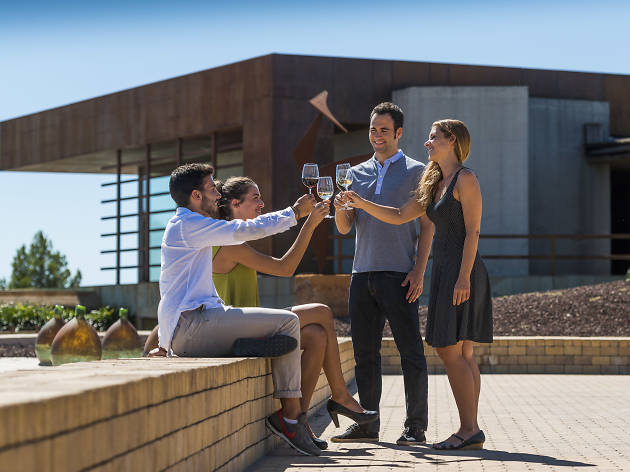 Take a stroll among the vineyards, try wine pairings, help with the grape harvest, enjoy night-time activities, have a gourmet meal, and even combine your trip with other local sights. Escape the city and get to know the magnificent wine country of Penedès up close while enjoying its fantastic wines!
1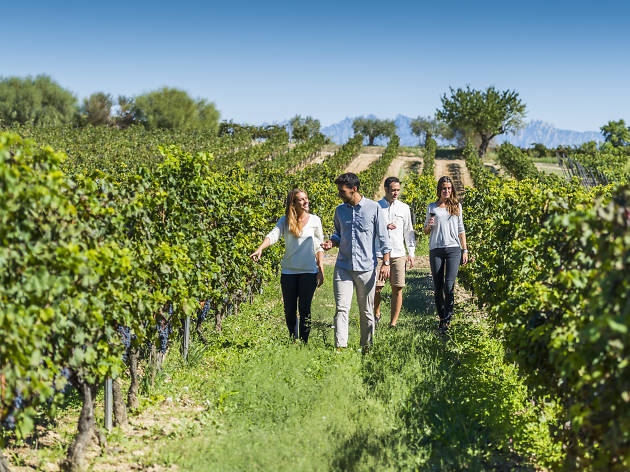 Blai Carda / GLOBAL IMAGE
A stroll among the vineyards
Discover one of the most emblematic states of the Torres family: Mas La Plana. Walk the land, stroll among the vineyards, then head to one of the label's most important vaults and taste three of its most iconic wines.
2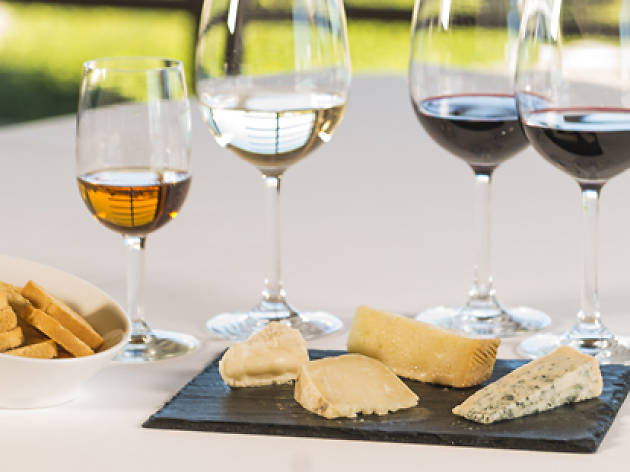 An option ideal for lovers of good wine and cheese: the Torres team will guide you as you try four wines accompanied by four very different cheeses: Brie, medium mature, mature and a blue. It's an event that will challenge all your senses, while teaching you more about wine and the main elements of pairing.
3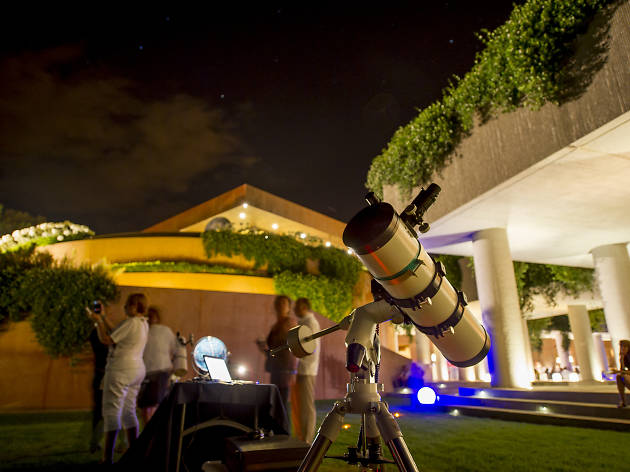 CARLES FORTUNY
This activity combines wine with astronomy. During an evening under the stars you'll sample wines while listening to two experts talk about the fascinating subjects of space and the constellations. What's more, the night will also feature live music and a dinner.
4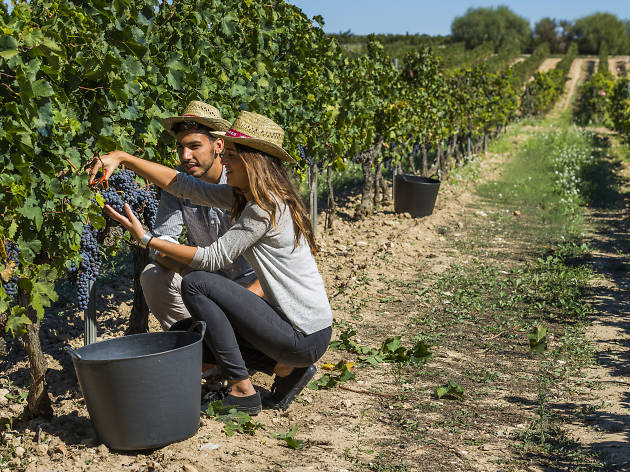 Blai Carda / GLOBAL IMAGE
A morning at the grape harvest
If you want to really get involved with the winemaking process, this activity is for you. In September, enjoy the unique experience of collecting grapes, as well as having breakfast and doing a wine tasting. It's a great chance to see, from the inside, how wineries and the harvest works.
5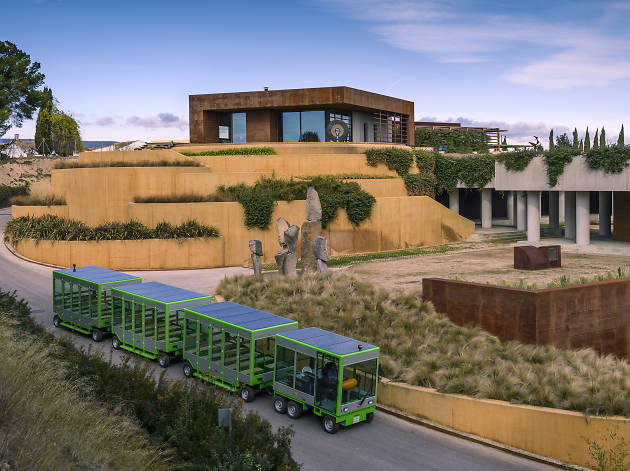 jordielias@jordielias.net
As well as seeing the vineyards, you can also visit Waltraud Winery, a building where some of the most iconic Torres wines are left to stand. It was constructed under sustainable criteria and respect the natural features of the land. If you're an architecture fan, you're in for a real treat!
6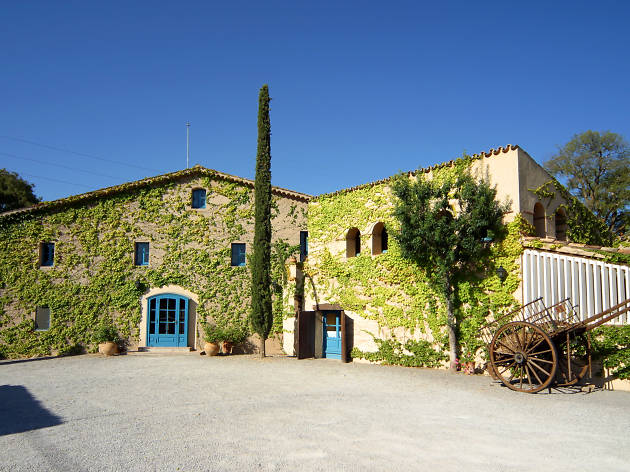 Mas Rabell restaurant is run by chef Sergi Millet, who creates traditional Catalan and Mediterranean cuisine with avant-garde touches. Most of the vegetables and herbs he uses come from the organic garden of the 15th-century country house ('masia'). On your visit, you'll enjoy a pairing of Torres wines with regional gastronomy in this beautiful setting.
7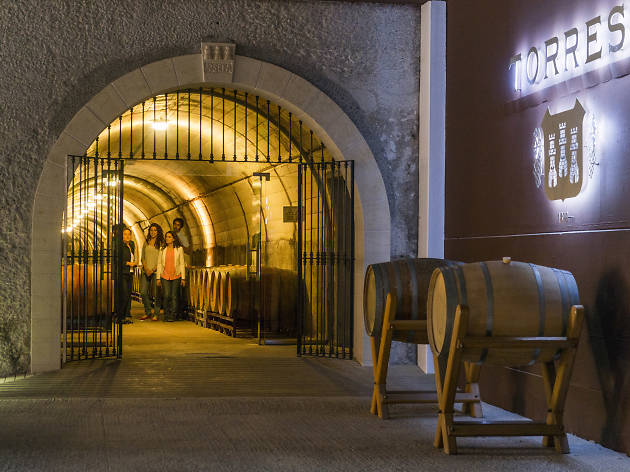 Blai Carda Torne
Visiting the Torres Winery is a memorable experience whatever time of the year you go. The countryside is constantly changing, and you can see how the vineyard develops with the seasons and its colours vary while appreciating the passing of time. You can also learn about wine, winemaking and the history of Torres, which dates back to 1870.
8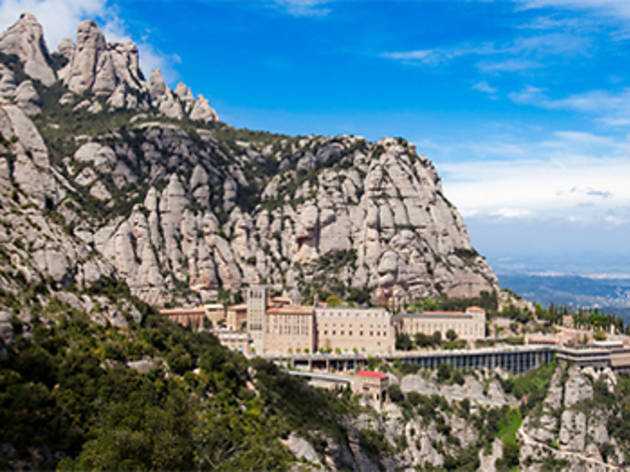 Why not combine your tour of the winery with a trip to Montserrat, Catalonia's most sacred site? At Torres, you'll learn about winemaking with an experience that will appeal to all your senses. Afterwards, the sensory voyage continues at Montserrat, with its unique landscape, splendid abbey and cultural features – and you'll sample four liqueurs made by the monks.
9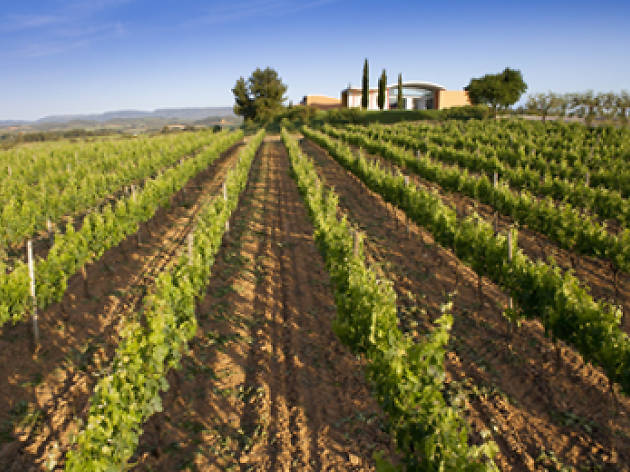 ProCrea
Hop on board the Catalunya Bus Turístic for tours of three leading Penedès vineyards. Start at Jean Leon, where, depending on the time of year, you'll either get to taste grapes straight from the vine or wine aged in casks. Next, you'll head to Torres for a cheese and wine pairing. Finally it's off a cava in Sant Sadurní d'Anoia.
10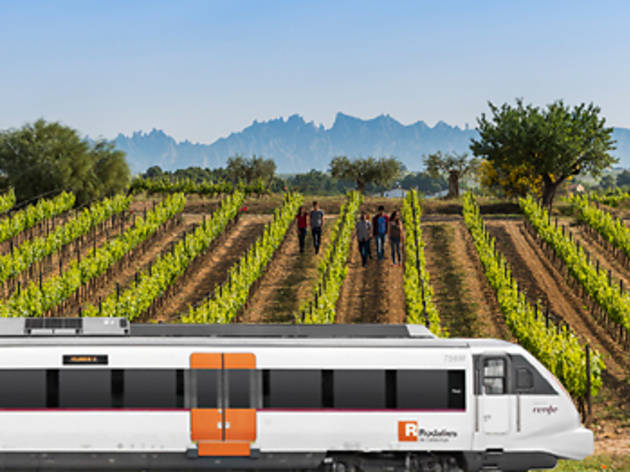 A train to the heart of the vineyards
Sit back, relax and take it really easy by travelling from Barcelona on a local train to the very heart of the Penedès countryside. Buy a combined ticket that includes the return journey between Barcelona and Vilafranca del Penedès, transportation to Torres, and your tour of the vineyard.