Free tours of Barcelona's Hospital de Sant Pau, a Modernist gem
One of Europe's biggest Modernist marvels, the Hospital de Sant Pau, reopens after renovations, and from 25 Feb to 16 Mar, you can visit for free!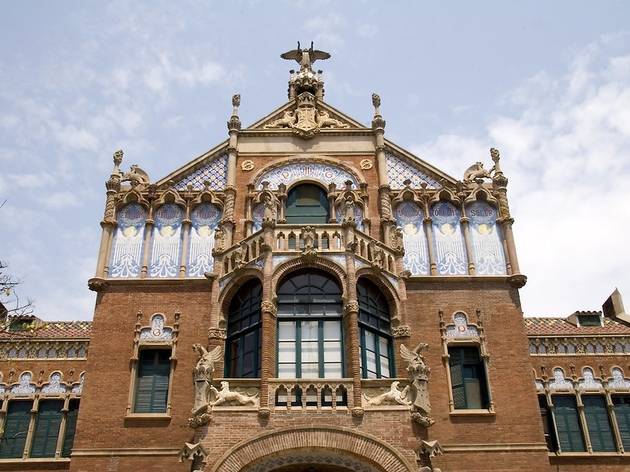 Following four years of restoration works, the architectural ensemble that is the old Hospital de la Santa Creu i Sant Pau (aka "Hospital Sant Pau") made its post-facelift debut on 24 February and everyone's invited to the 20-day open-doors celebration. Between 25 Feb and 16 Mar and from 11am to 6pm, it's free entry to admire and appreciate the Modernist buildings by Lluis Domènech i Montaner.

Originally unveiled in 1930 and a UNESCO World Heritage site since 1997, Hospital Sant Pau takes up the equivalent of nine city blocks and is considered the most important architectural ensemble in Europe. Of the 12 pavilions designed by Domènech i Montaner - who was Gaudí's teacher - for now eight have been restored and the hope is that when punters start paying for tours after the 16th of March, that income will help pay for the restorative works on the other four.