Heads up! We're working hard to be accurate – but these are unusual times, so please always check before heading out.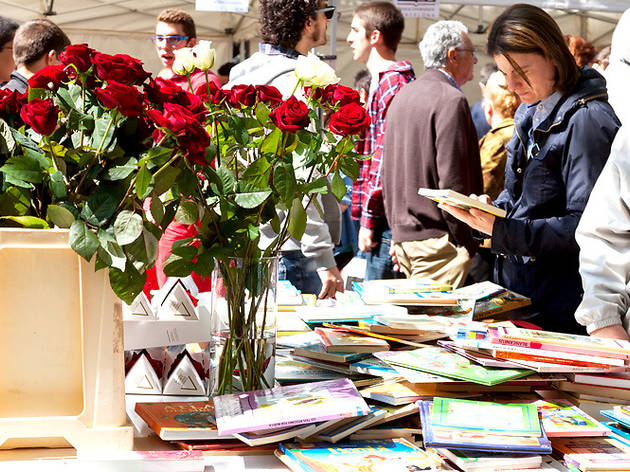 Student Guide: Sant Jordi: a book and a rose
On April 23, Barcelona's streets fill with the scent of roses and freshly printed books to celebrate St George
Sant Jordi (aka Saint George) is the patron saint of Catalonia, and although his saint's day isn't a public holiday, it's always a celebration. Don't expect saints clutching swords or dragons dripping blood: it's a day for lovers, authors, book-signings and rose stalls.
The tradition
Tradition dictates a rose for her and a book for him. But nowadays the rules are more flexible – women like to read too! Getting your hands on a rose couldn't be easier. In fact, it's hard to find a corner in the city that hasn't been invaded by impromptu stalls. There are clubs and associations, charities and professional florists, students raising money and people making a little extra cash. For book-givers, the prize is a spanking-new first edition signed by the author. It seems every writer in Spain – and a smattering of foreign authors – spends the day being herded round signing sessions in the temporary marquees lining the main streets.
A mass celebration
There's more to the day than books and roses, mind you. Barcelona welcomes spring with a flurry of artistic expression. Balconies are draped with Catalan flags, and crowds stroll the avenues, while restaurants are booked out by couples seeking a romantic table for two. La Rambla reaches full capacity. Plaça Catalunya becomes an open-air stage with a continuous programme of music and other acts. Literature comes alive, with poetry recitals and readings – this is also UNESCO's World Book Day, and the day chosen to celebrate the anniversary of the deaths of both William Shakespeare and Miguel de Cervantes. Theatre tickets are half price, as are roses at the end of the day – the ideal time for absent-minded lovers to make a last-minute purchase.
Facts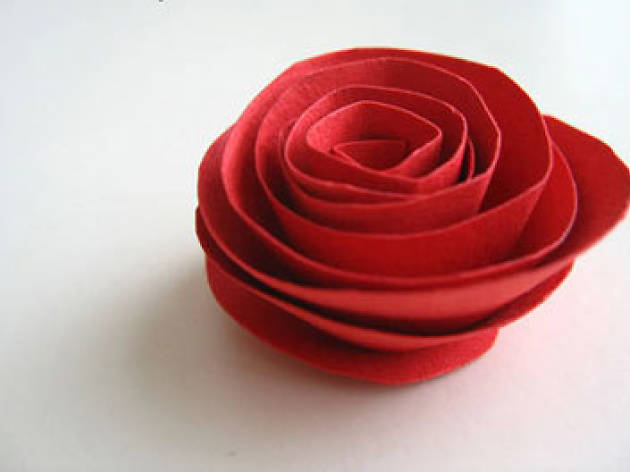 I recent years, around 6 million roses have been sold around Catalonia on April 23 – about 80 percent are red, while yellow, rainbow and Barça blue-and-red ones were are also popular.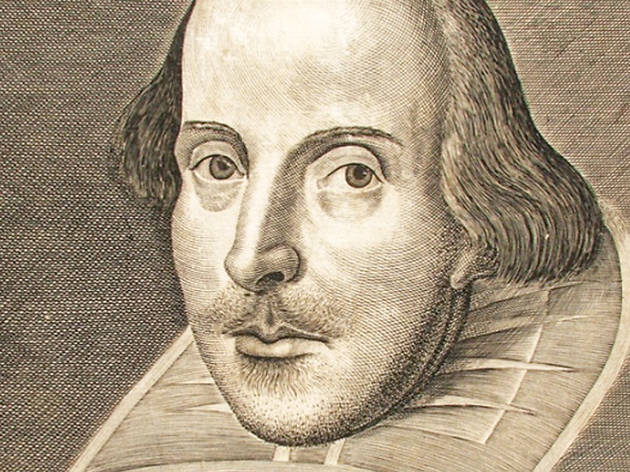 Shakespeare is said to have been born (1564) and died (1616) on April 23, while it is recorded as the day Cervantes was buried (also 1616), having died the previous day.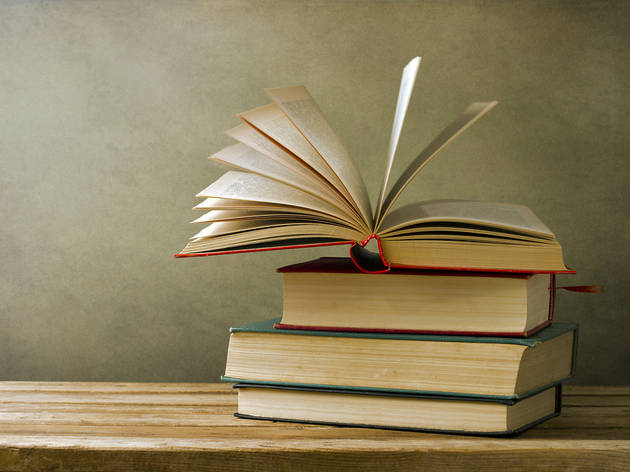 In 2016, just over 1.6 million books were purchased, the majority (54 percent) in Catalan. Among the best-sellers was 'The Girl on the Train', which topped the Spanish-language fiction list.
Literature festivals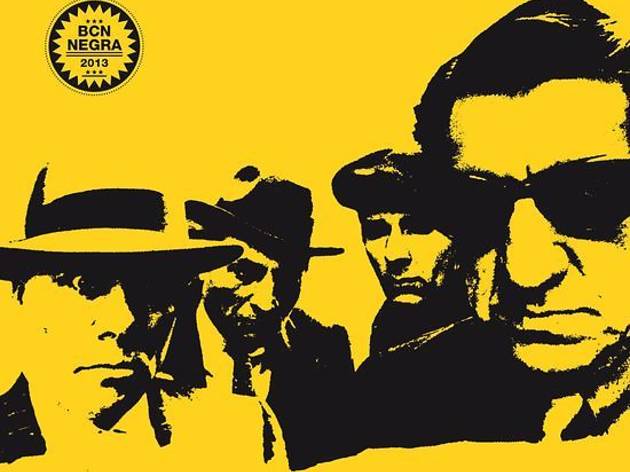 It's a dark and stormy night. Barcelona is breathing like she smoked a lot of cigarettes and then exhaled the smoke over the barrel of a gun. It's February, when the city forgets why anyone should love her, turning a cold shoulder on all and sundry. The only way to keep warm on the mean streets is a festival of the dark side of literature. Talks, round-table discussions and prizes, and all of it as black as noir.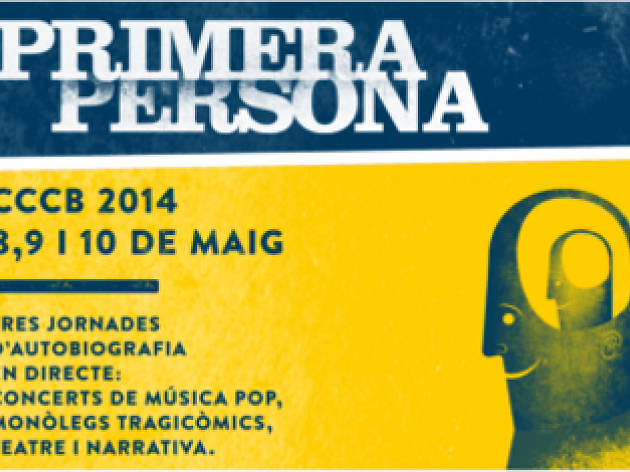 The Primera Persona (First Person) Festival is dedicated to writers of literature and music who employ the first person singular and their own experience as raw material for their work. In 2015 the festival welcomed the likes of English writer Caitlin Moran, Welsh musician Jon Langford
and American screenwriter Richard Price.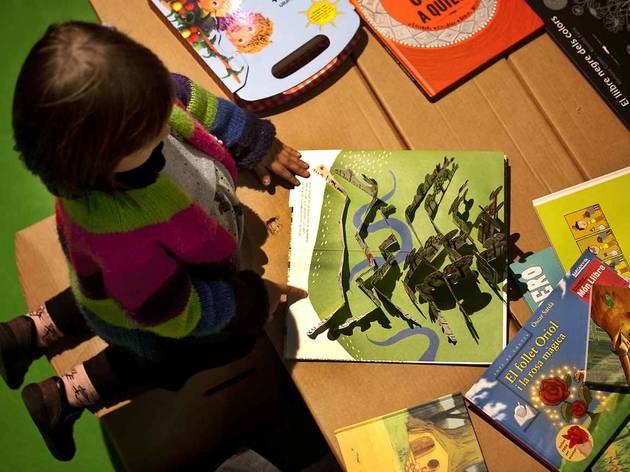 ©Consuelo Bautista
Món Llibre (Book World), the festival of children's and young adult literature, is the annual meeting point for families with children and young adults up to 18 years old. The event, held mid-April, fills three venues -- the MACBA, the CCCB and FAD -- with more than 50 free activities (workshops, theatre, exhibitions and shows).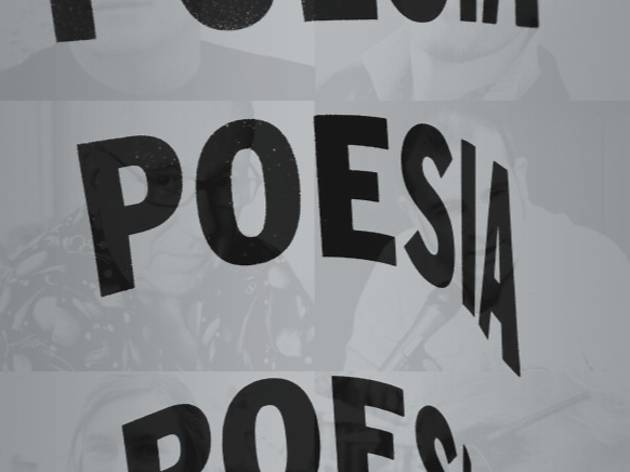 This poetry festival started in 1393 as the courtly Jocs Florals (Floral Games), named after the prizes it awards: a silver violet for third prize; a golden rose as second; and, naturally, a real flower for the winner. The games died out in the 15th century but were resuscitated in 1859 as a vehicle for the promotion of the Catalan language. Prizes went to the most suitably florid paeans to the motherland; these days, Spanish is permitted, as are Basque and Galician. In fact, you'll hear a lot of languages at the International Poetry Festival.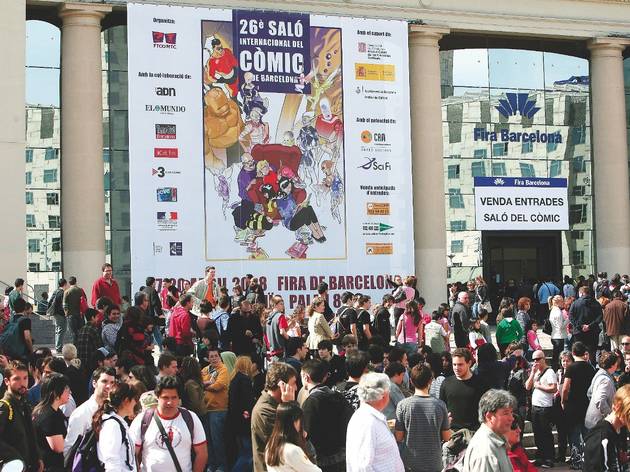 The Fira de Barcelona Montjuïc venue hosts everything for the comic enthusiast, from videos to conferences and, of course, collectibles. It's a dream come true every spring for the thousands of comic fans, many dressed as their favourite comic book characters, who descend on the complex to immerse themselves in the exhibitions, conferences and workshops centred on the world of graphic novels and comics. And if manga is specifically your thing, in late October, early November, head to the same location for Barcelona's Manga Fair
Second-hand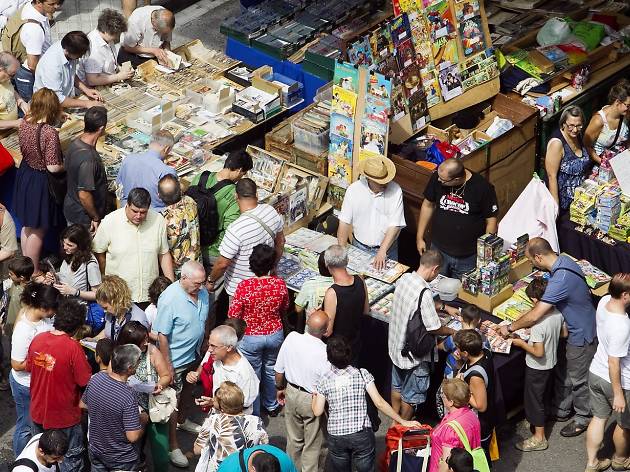 Pere Virgili
For collectors or the curious, this Sunday market features stall after stall of second-hand books, CDs, DVDs, comics and collectible ephemera of every description, from vintage magazines to trading cards. Most corners are occupied by mums and dads with their kids hotly trading cards from DragonBall manga series or the Spanish Football League.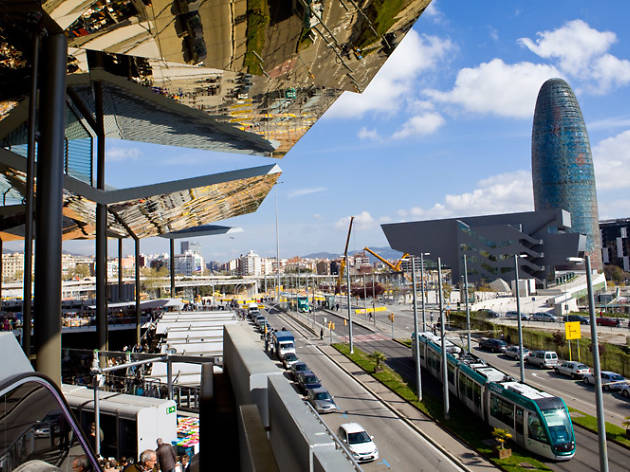 The Encants market is one of the oldest markets in Europe, a space for vendors of second-hand goods and collectors to find items outside of conventional shops. It now occupies a 35,000-square-metre space and boasts more than 300 stalls in a gleaming new edifice, a work by architect Fermín Vázquez.
This low-cost bookshop is a must-visit for bargain-hunters. That's because at Re-Read, the more books you buy, the cheaper they get – one book is €3, two for €5 or five books for just €10. Whatever you're looking for, you'll find books of all genres, modern and classic, although the majority of the tomes date from the '90s on. And if you're in the market for getting rid of those novels, textbooks and self-help tomes you know you're never going to read again, they'll buy them from you. They have another four branches around Barcelona, as well as various in Catalonia and further afield in Spain.
English-language bookshops
Kids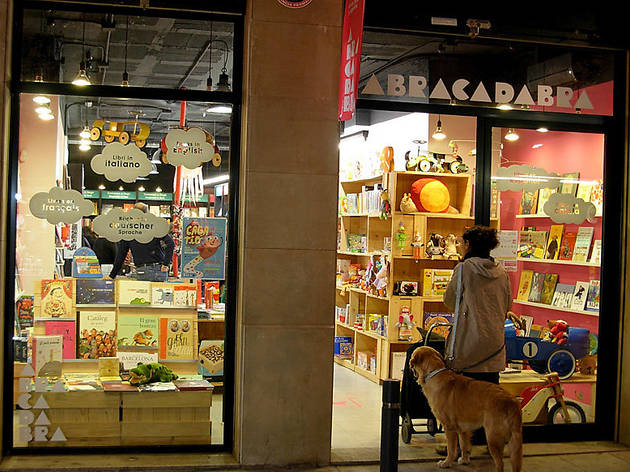 Besides books in Spanish and Catalan, you'll find a wide selection of books in English, French, German, Italian, Dutch and Portuguese. They've also got educational toys and unique objects for kids, and the shop boasts an independent space intended for children's workshops, storytelling and exhibitions as well. It's a place that acquires good books made with detail and love.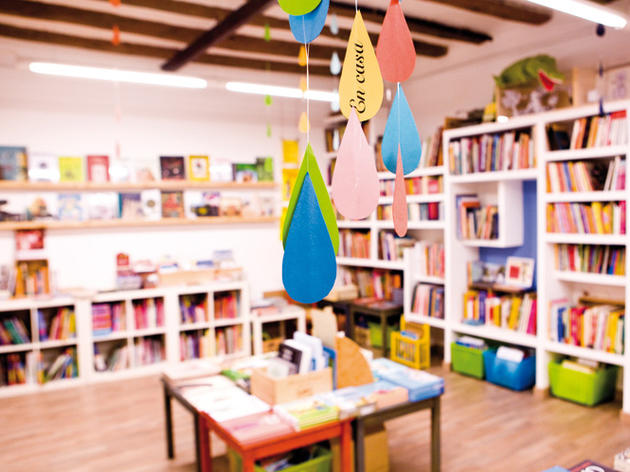 Here's a place made for kids and teens that's still fun for adults, where you can spend hours discovering the marvels between the covers of a book. The apple of Casa Anita's eye is hidden in a bunch of wine boxes – the picture books, with fiction separated from non-fiction. Self-edited books, origami and puppets have also found a place here.