Heads up! We're working hard to be accurate – but these are unusual times, so please always check before heading out.
Family fun at La Mercè 2013
15 ways to enjoy the festivities with the kids
This is your guide to La Mercè for the little ones. Parc de la Ciutadella and the Montjuïc Castle will be your family's home bases where you can enjoy circus performances, theatre and workshops. Fanning out a bit, your kids will be wowed by festival traditions such as the gegants, who will be towering over the crowds during their parade on the 24th, and the correfoc set up especially for children, so they can join in the fun.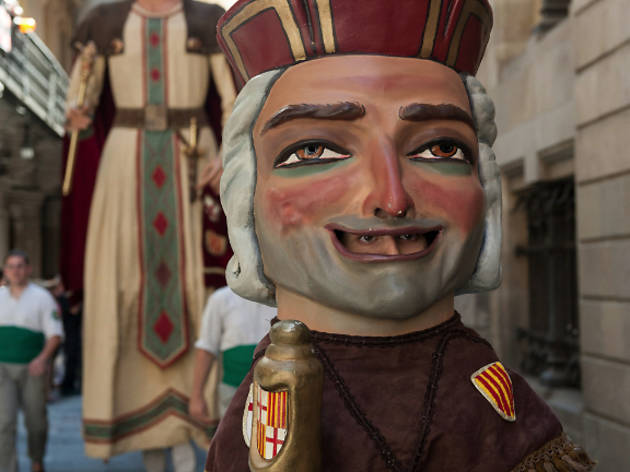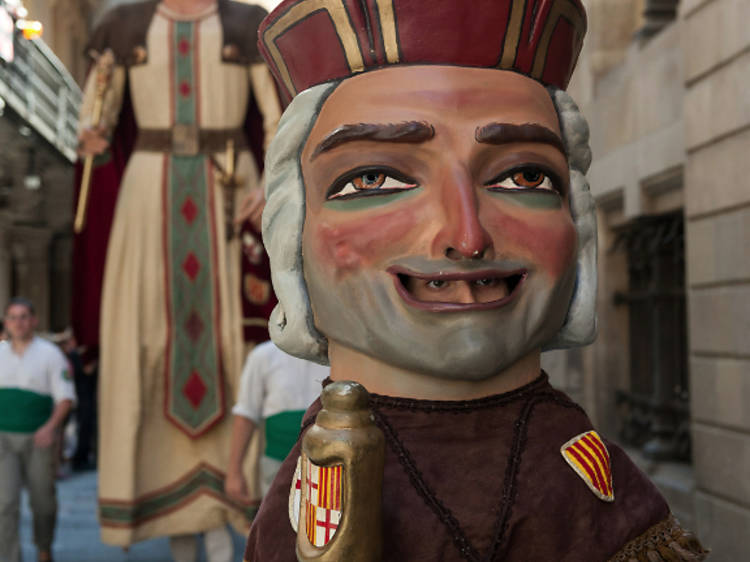 ©Pep Herrero
Your kids have been thrilled by giants in films and on the telly, and during La Mercè they can see some for real. While they'll certainly be impressed by the stature of the gegants, there should be no fear factor here where the cardboard creatures are on display and standing still in the Museu Marítim until their time in the spotlight comes to get out and dance in the parade on the 24th.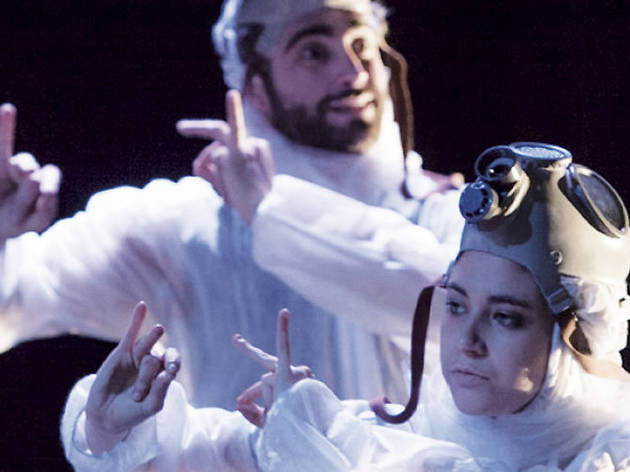 La Flauta Màgica (The Magic Flute) Dei Furbi
Kids ages four and up will be delighted by this version of Mozart's famous piece performed with humour and love.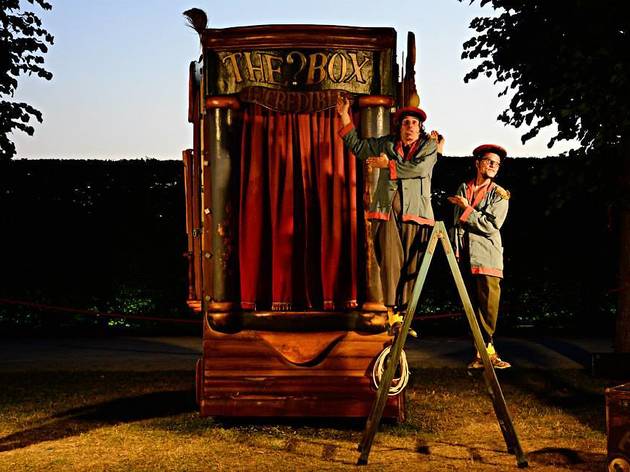 ©La Tal
This performance of voice and magic has been a hit since the late 19th century
.
Twenty-first century children from two years old still laugh along with the artists
of La Tal in this modern outdoor setting.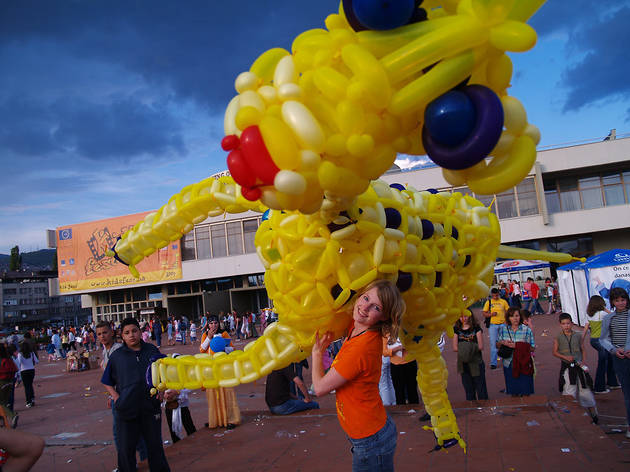 ©Sina Greinert
ZooZoom + Nymio + Balloon Communication
Around the Zoology Museum in the Parc de la Ciutadella you'll find a play area with activities to stimulate your children's imagination and skill. The Markeliñe theatre group demonstrate how plastic tubes can become beasts; fantastic stories will enthrall; and kids can play with Sina Greinert's magnificent animal balloons.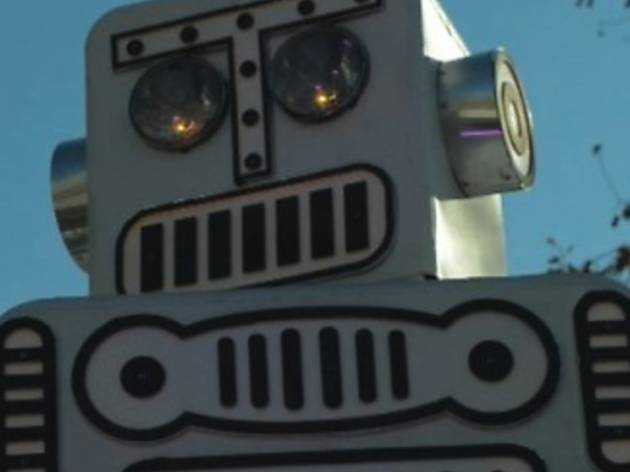 ©Ferroluar
Robots up-close + UFO MC 14
Do not be fooled by this robot with the ornery face. This creation from Ferroluar comes from a distant star, loves music and is fond of children. Near him, on the Til·lers stage, you'll find other robots that can do almost anything ... even work!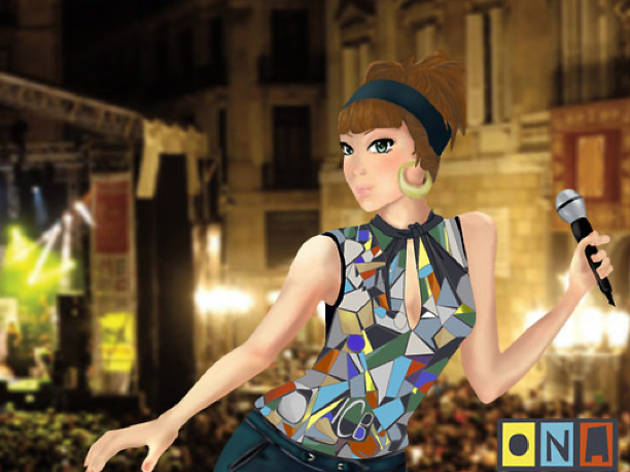 Ona, Clara, Bruno and Rai are virtual singers, performers created by computers who are about to put on their first big concert. Choose a subject, write four verses and send them a tweet (you have till 23 September). Get ready to sing and dance, and you never know, they might be singing your lyrics!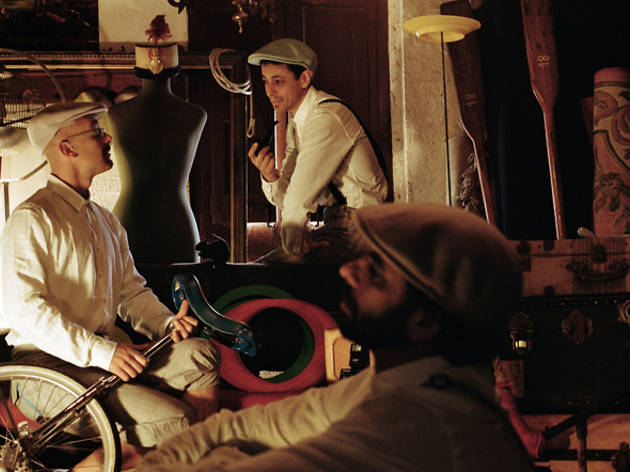 ©Los Herrerita
Circus workshop in the attic
Welcome to the attic, a space filled with trunks and other magical trinkets. Come inside and experience the same wonder that the members of the circus company Los Herrerita had when they discovered their grandparents' treasures. They'll also teach you to ride a unicycle, do some juggling tricks and walk a tightrope. From four years old.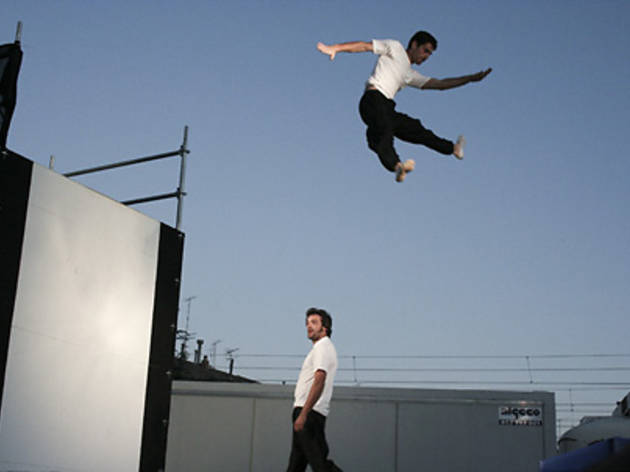 ©Bot Project
The members of the Bot Project seem serious enough, but once they start base jumping and pulling off improbably feats of balancing, you'll flip for them. Don't miss their spectacular show, and beforehand check out the workshops in acrobatics, jumps and more.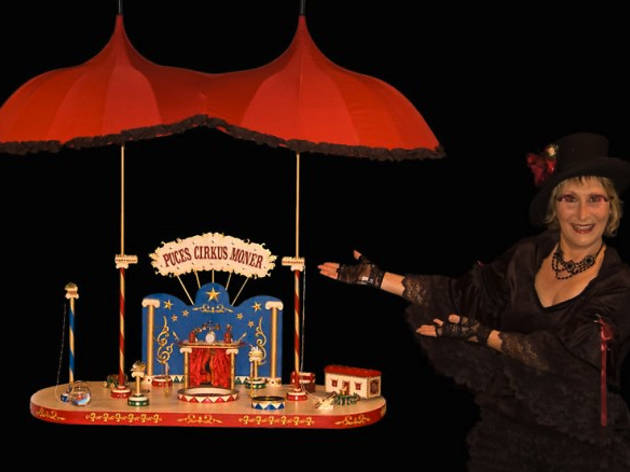 ©Teia Moner
The Pusil·lànime Orchestra is a flea circus ... a human flea circus, that is. Under the big top of Teia Moner's miniature circus are performers with extraordinary abilities and an audience who's ready for fun. Let the show begin! From two years old.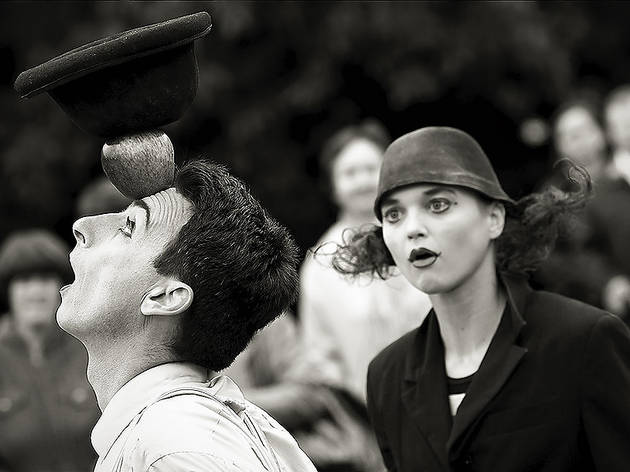 ©I Baccalà Clown
For a dose of laughter, you'll get your fill with these clowns: the Swiss group I Baccalà Clown; Leandre, a veteran of La Mercè; and the music of the Viennese The Matchbox Big Band. In the same venue, you'll also see the balancing acts of Los2play, Jordi Panareda up on his perch (from 10 years) and the mime show of Dudu, among others.
Show more