L'Illa Diagonal open-air film festival 2015
This year's film festival is dedicated to love stories (sort of), with screenings every Thursday in July in the shopping centre's Sant Joan de Déu gardens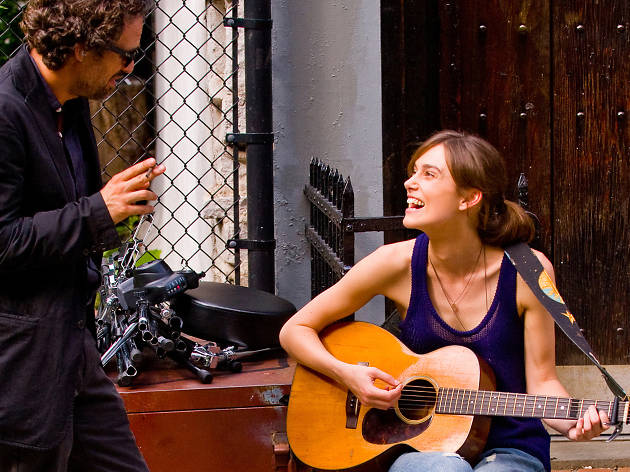 L'Illa Diagonal shopping centre is throwing its hat into the outdoor cinema ring this year in Barcelona. The title of the series of movies is 'Love is in the air?', and you can catch films with the theme of love's ups and downs at the Sant Joan de Déu gardens, which are inside the shopping centre.
Tickets are just €2 and the films are shown in their original language (the English-language films have Spanish subtitles). All films start at 10pm.
The complete programme
Spike Jonze. USA, 2013. Original language, Spanish subtitles. 126'.
A single man (Joaquin Phoenix) falls in love with the female personality and voice of a computer operating system (Scarlett Johansson). With a screenply by Jonze himself, 'Her' is an unsettling yet emotional fable that tell us a lot about the state of things today, where it's easy to confuse the real and the virtual. (Read the Time Out review.)
Read more
John Carney. USA, 2013. Original language, Spanish subtitles. 104'.
Passion for music brings high school sweethearts Gretta (Keira Knightley) and Dave (Adam Levine) to New York. But when he gets a taste of success, he leaves her, and she's devastated. One night a recently sacked record producer (Mark Ruffalo) sees Gretta performing in a Manhattan bar and is captivated by her talent. This marks the American debut film of the director of 'Once'. (Read the Time Out review.)
Read more
Nicole Holofcener. USA, 2013. Original version, Spanish subtitles. 92'.
Eva (Julia Louis-Dreyfus), a divorced mother who works as a massage therapist, fears her daughter's imminent departure for university. At the same time that she starts up a romance with Albert (James Gandolfini), a sweet and funny man who's also suffering empty-nest syndrome, she becomes friends with Marianne (Catherine Keener), a client who's a poet. When Eva learns the truth about Marianne's ex-husband, she starts having doubts about her relationship with Albert. (Read the Time Out review.)
Read more
Emilio Martínez-Lázaro. Spain, 2014. Original language. 98'.
The most successful Spanish film in recent years is this romantic comedy about a young man called Rafa (Dani Rovira) who has never had to leave his home town of Seville in his life in order to get everything he wants: fine things, hair gel, his beloved Betis football club, and women. But that all changes when he meets Amaia (Clara Lago), a woman from the Basque Country who resists his charms. Set on winning her over, Rafa moves to a Basque town, where he has to try to pass himself off as Basque in order to overcome the resistance he meets.
Read more