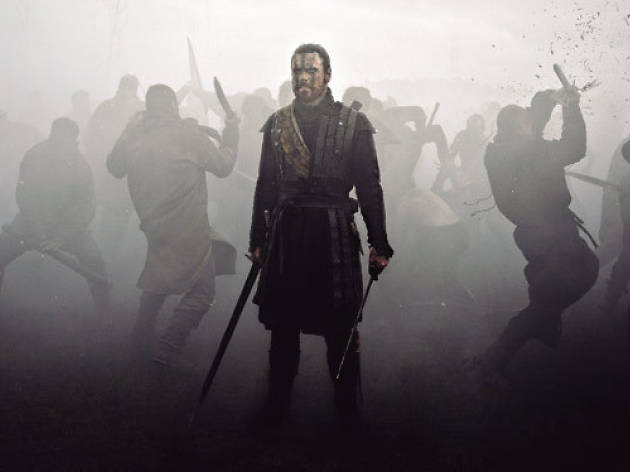 Student Guide: Barcelona's best film festivals
If you're passionate about cinema, these are the five yearly film events held in and around Barcelona that you can't afford to pass up
You're not likely to find starlets teetering along a red carpet in Barcelona, dressed in designer labels, and surrounded by droves of paparazzi and journalists. If you're looking for that, you're better off heading north, to San Sebastián, or maybe south, to the film festival in Málaga. But if what you're after are good, quality films, you needn't go anywhere else. Feast your eyes on our list of the best of the local film festivals. These are five annual events you won't want to miss.
Sitges Film Festival
It's not Sundance or Venice, but locals are justifiably proud of hosting one of the freakiest film festivals ever organised, held every October in the lovely beach town of Sitges, only 30 minutes away from Barcelona. This the place where the best (and, let's face it, the worst) horror and fantasy movies are premiered, where you can spend the whole night in a non-stop marathon of B-movies or even take part in the famous Zombie Walk, a ghoulish parade of the living dead who take over the streets for a night. If you want to go unnoticed, be sure to wear the scariest mask.
D'A Festival Internacional
You can't go on expecting that all those films screened in Cannes will eventually be shown in cinemas for just anybody to enjoy them. Luckily, you have the chance to see all of them during this ten-day festival offering a great panorama of the best contemporary auteur cinema. It only started in April 2011, but despite being the youngest entry in our top five, it's already considered one of the best local film fests.
In-Edit
If you're a music fan and a film buff, take a look at In-Edit's programme. This festival is dedicated to only one genre: the music documentary. But lest you confuse specificity with superficiality, know that it's premiered stunning films like 'Searching for Sugar Man' and 'Twenty Feet from Stardom'. It might be thanks to its one-track mind that In-Edit is Barcelona's most successful festival. The 14th edition opens on October 27, 2016.
Mostra de Cine de Dones
Nowadays it's not unusual to see a woman shooting a film, and in Catalonia, there's a whole new generation of women in film-making such as Mar Coll and Neus Ballús. But we can tell you that 25 years ago it certainly wasn't the norm. That's when this festival was born, to reclaim the forgotten work of the film industry's female pioneers. With a main event in June and other activities running throughout the year, it aims to show the best films made by women from around the world.
L'Alternativa
This festival is paradise for real cinephiles, and highly regarded by those who try to avoid the mainstream at any price and want more challenging experiences at the movies. In November (the dates for 2016 are Nov 14-20), at the Centre de Cultura Contemporània de Barcelona (CCCB), L'Alternativa brings you all those independent and experimental films that wouldn't fit anywhere else. It's a whole new world waiting to be explored.
Original-language cinemas
Indie and alternative cinemas