Heads up! We're working hard to be accurate – but these are unusual times, so please always check before heading out.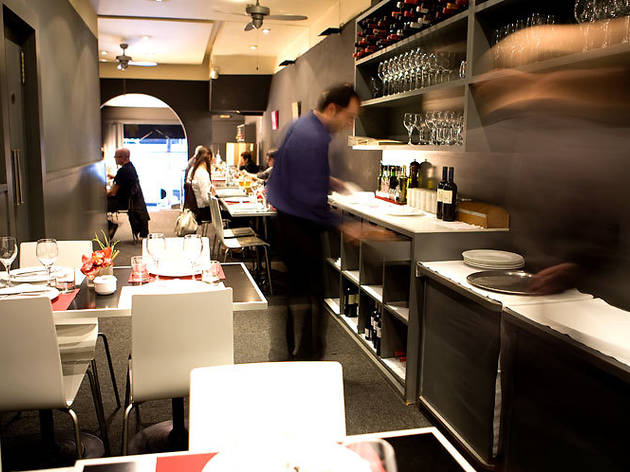 Barcelona restaurants: the top tables booked
Find the restaurants where Time Out Barcelona's readers have made the most reservations and booked the most tables. Make your booking or reservation now.
Since we started offering the option to make a restaurant reservation online, you, our readers, have been defining and refining your preferences. Here are your current favourite 20 restaurants as determined by those establishments with the most online bookings by Time Out Barcelona users.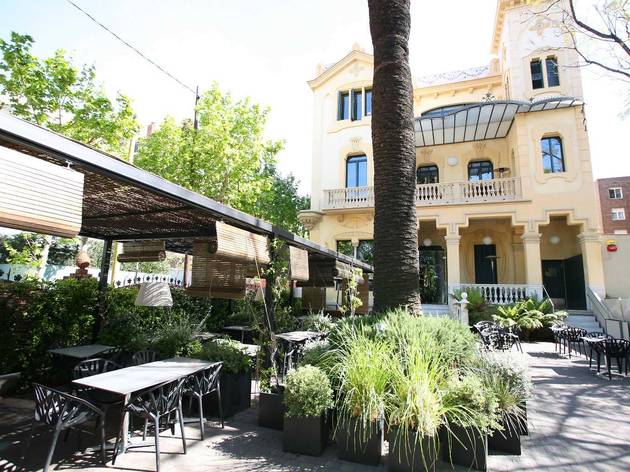 La Jacaranda del Dos Torres in Sarria, has magnificent hands of Carlos Cases, besides a chef prepare the dishes with great creativity It gives them a delicious taste!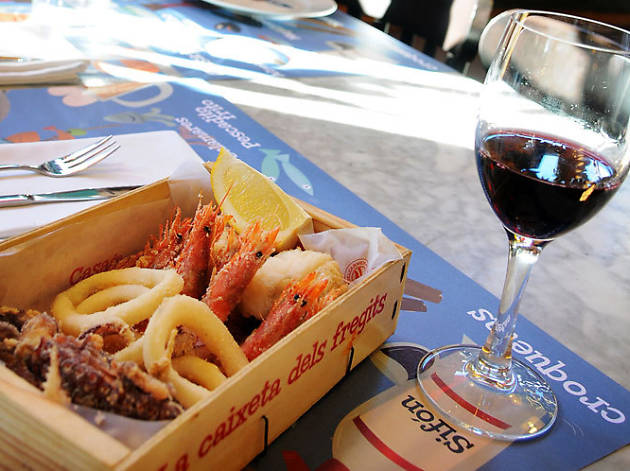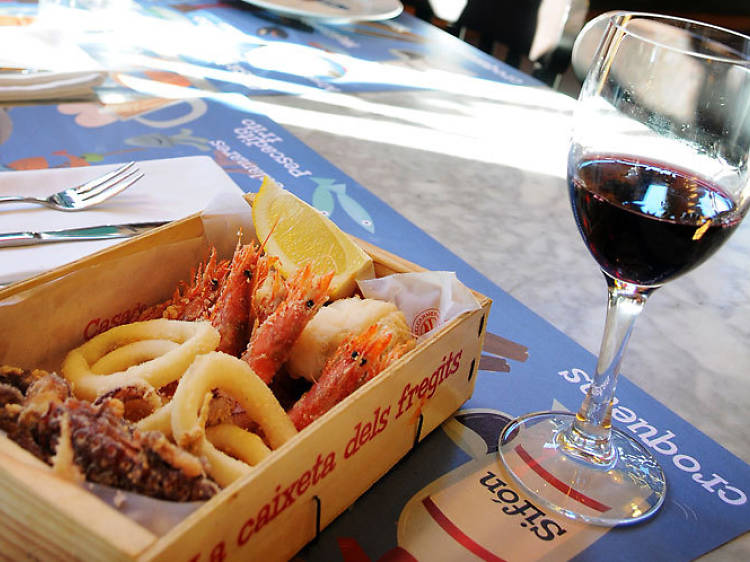 El Cañota is a Galicia-inspired seafood tapas bar, and it comes with a pedigree. It's the younger brother of the renowned Rías de Galicia, one of the greatest Galician restaurants in the city and the country. El Cañota serves traditional dishes: fried fish and seafood, patatas bravas, Galician octopus, 'ensaladilla rusa', and draught beer and wine. All of it is top-quality, and served in a laid-back venue that's perfect for a celebratory meal, or for dinner after taking in a show at the Teatre Lliure, Mercat de les Flors or BTM, which are all nearby.
Sergi de Meià's got a restaurant with his name on it, where he does what he does best: working with some 30 trustworthy local suppliers to offer up signature cuisine that's as organic as he can get it and what he calls 'absolutely local cusine'.Among the standout dishes are an excellent vegetable ceviche and a sensational deboned lamb with artichoke purée and herbs. During hunting season you'll find a whole repertoire of perfectly prepared game and foul. This is a place to eat the freshest seasonal products all year round.
Their sushi selection is great, but check out the menu, too. It features delicacies such as tataki uramaki. It's very good, but it's not cheap.
Space located in the neighborhood of Gracia and where you can taste an excellent gastronomic offer based on the elaboration of dishes of Venezuelan and Latin American cuisine.
Here's yet another traditional Catalan restaurant that really should be protected under by UNESCO as a local heritage site. Every once in a while a crafty tourist or two sneaks in to Can Boneta when wandering too far off the Rambla route, thinking this can't be for real. But rest assured, you're not dreaming when you find this cuisine treated by the loving care of family and assisted into existence by modern technology. For around €12, you can start off with sort of sampler plate with three gorgeous items. For example: a glass of thick 'salmorejo' (similar to gazpacho), with just the right touch of vinegar, a tomato salad (made with garden-fresh tomatoes!) with olive paste and olive oil that's like liquid gold, and toast with brie and 'sobrasada' spread. For your main dish you can choose pasta with bacon and mushrooms or cod with ratatouille – always an excellent Catalan dish. The house that Joan Boneta built – himself an architect-turned-cook – surprises with its highly imaginative treatment of Catalan tapas and small dishes, where you won't find typical croquettes or clichés. At lunchtime you'll find a stunning set menu.
A lovely space with an imaginative cuisine that stimulates all five senses (hence the name). You'll be blown away by their range of superb, original dishes, such as their surf 'n' turf platter with crispy pork cheeks, saffron alioli and grilled squid. Or try chef Jordi Artal's ember-roasted sweet potato. After being roasted for a full hour, it's then stuffed with the foam of its own pulp, herbal bread, and butter and hazelnut cream. In the centre are two quail eggs cooked for exactly 100 seconds. And finally, an injection of oaky smoke.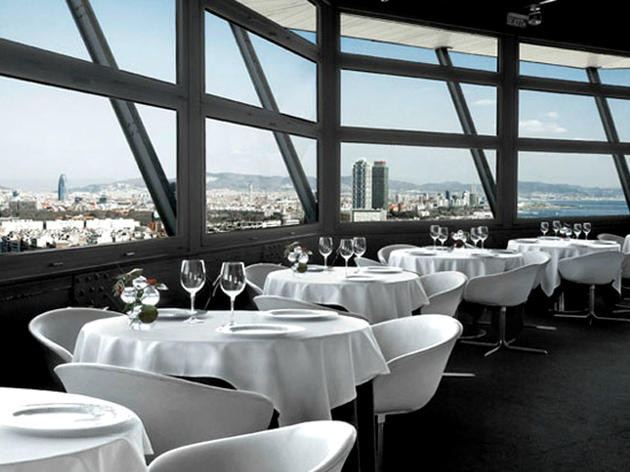 Mediterranean fish cuisine with modern touches, and in a chic setting: the cable car tower that looks down over the port. As you can imagine, bringing lobsters, wine and oil 75 metres uphill is not easy or cheap. So you can calculate about €80 per head, at least. Treat yourself, just for a day. Another, cheaper option is to book during the week and try their lunchtime menu.
Show more
Book at the best restaurants for...