Bakeries: O, sweet temptation!
Soothe your sweet tooth in Barcelona's top bakeries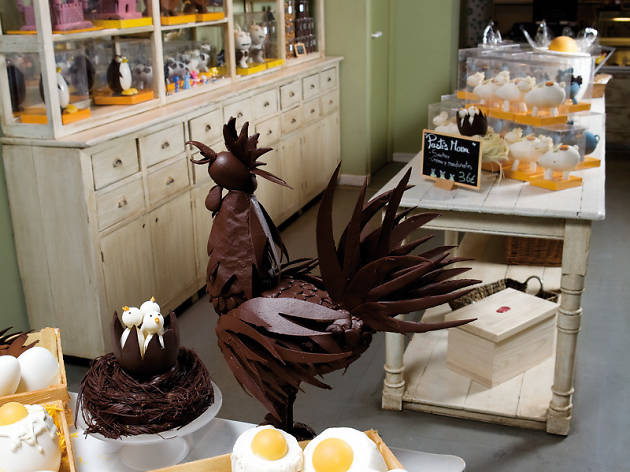 Cakes, bon bons, pastries, biscuits, chocolate in all shapes for all occasions... The city's bakeries and chocolatiers have a thousand ways to seduce us into temptation. Time Out chooses the best shops for you to indulge without remorse.
The top 8 temples of temptation
Since they first arrived at this premises in 1928 (and which had previously been called Ca l'Abella, since 1895), three generations of the Roig family have made this shop the oldest sweet-makers' in the country.
Read more
One of the oldest, most famous patisseries in the city. Christian Escribà has revolutionised traditional patisserie and cake-making with his creativity and custom-made cakes and pastries. But just as you don't get married or celebrate a major anniversary every day, every so often, just treat yourself and drop into one of their shops and try one of their specialities with a coffee – or a glass of cava.
Read more
There are lots of temptations here, but the butter croissants stuffed with raspberry or marzipan are absolutely unmissable.
Read more
Lorena and Pablo turned this cosy spot into an eatery that is really (as the name suggests) sweet. Initially a place serving dessert, success led them to introduce a series of imaginative, tasty dishes, with a special lunchtime menu and an excellent one for evening meals. Good music and a friendly atmosphere make a night at Dolso a very special experience. They do great gin & tonics. What a nice surprise!
Read more
Ferran Adrià's confectionery disciple has shops in Madrid and Japan, as well as distributors in Europe, Asia and Australia.
Read more
Satisfy both your sweet tooth and your taste for nostalgia at this traditional chocolate shop where the chocolates are the product of maestro Michel Laline. His are artisanal creations in the form of strips you can gulp down, chunky bars in an array of flavours and of course, for the more traditional, the good old bonbon.
Read more