Heads up! We're working hard to be accurate – but these are unusual times, so please always check before heading out.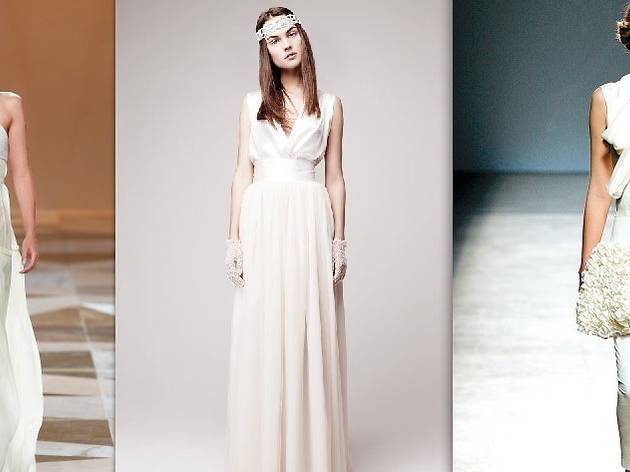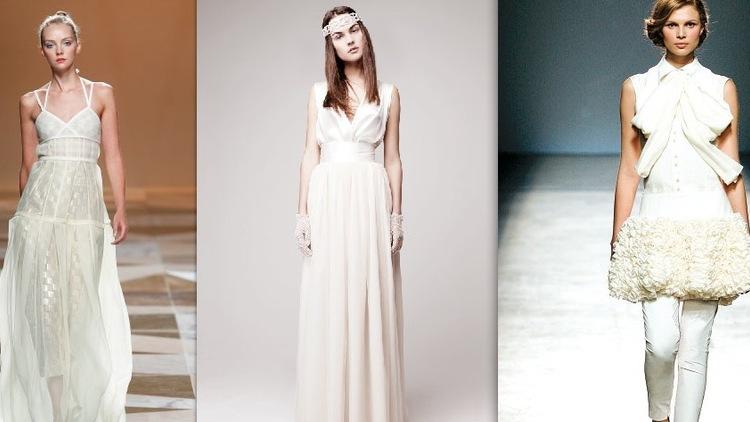 Brides with style
Wedding season brings the latest gowns from Otaduy, Zazo&Brull and Ailanto. There's even something for the most unconventional brides to be
Sometimes you find one of those special dresses, the ones that you try on just to see if you look good in white, to feel the tulle skirt and the smoothness of the silk on your body, to imagine for a moment that you're a bride, the kind of bride who's anything but ordinary. In her Gràcia shop/studio, Carolina Otaduy invites you to carry out your bridal gown fantasy. Her creations, which have women's names, are made with exquisite fabrics and are born of an indie imagination. The first dress from this self-educated designer was for a rocker friend, and she had to combine it, somehow, with a guitar. Next came a small collection, True Love, with models like Valentina, inspired by Sofia Coppola's 'The Virgin Suicides'. Otaduy gets her ideas not only from film but also from photography, pop culture and music (the second collection is named for Swedish band Summer Heart). She wants to strip away the extra glitz and glamour and celebrate real, genuine love. Love dresses itself in filet lace for romantic, rustic weddings, and in light fabrics and low backs for the city.

Your dream continues at Zazo&Brull, where they know that, for brides, the celebration starts here, with the dresses. When they design for brides they work with off-white colours - though they also have pieces in black, red and blue - and aside from little modifications on request, the brand's style is bold as ever: shapes with a little hint of 'police harness', a daring, sexy choice; or short dresses that combine architectural shapes with fairy-tale sleeves; a mixture of styles, above all silk and cotton for a precious matte dress, thanks to the leather details or Swiss embroidery. You'll need to get used to the brand's philosophy of daring to be a little punk and finding the right piece for you, but it's tough to say no to that dress with metres and metres of flowing silk.

Ailanto is next in your bridal fantasy, because who wouldn't want to start the festivities with one of their vintage pieces? A client from the United States asked them to transform a cocktail dress into a wedding dress last season, and the Muñoz brothers made sure that a chic, romantic spirit was visible in every seam, without abandoning the elegance, refinement and simplicity that they're known for.

The shops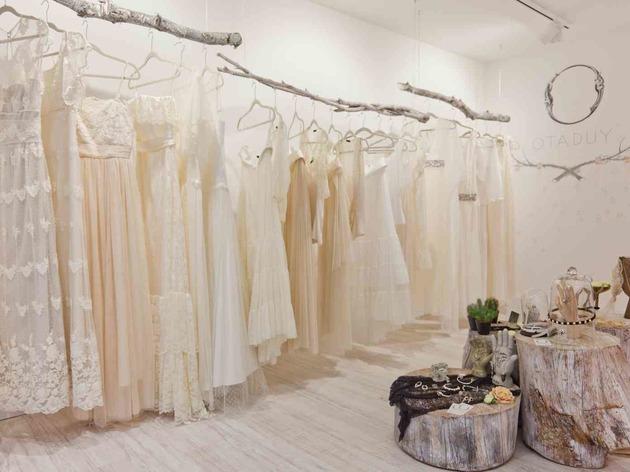 Indie brides looking for a unique, artisanal dress made in Barcelona: Otaduy is the place for you. It all started with a design for a rocker friend, and with the first collection made in a home studio, and now the brand has its own shop in Gràcia, with a section for party dresses as well. Otaduy brings back filet lace for romantic, rustic weddings and light fabrics with low backs for the city. But Otaduy, above all, strives to strip away the extra glitz and glamour and celebrate real, genuine love.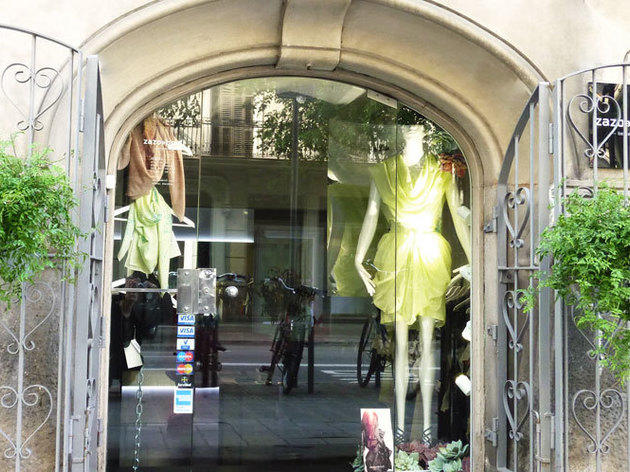 Perfect geometric shapes, impossible arrangements of fabric, perfectly assembled pieces, attention to detail and timelessness, all in one place. This is the universe of Zazo&Brull, the creative duo formed by designers Xavier Zazo and Clara Brull. They tell stories through their clothing, anything from tales of gangsters to more personal reflections, with the cable-knit sweaters, embroidered bodysuits, leather dresses and tiered skirts that you'll find at their shop/studio in Barcelona.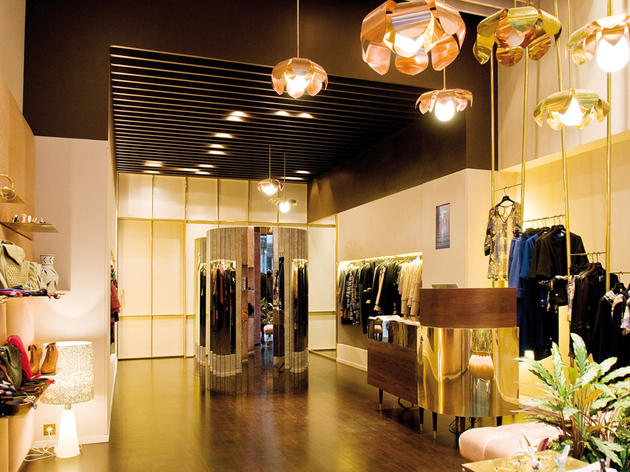 The Ailanto brand, created by the brothers Iñaki and Aitor Muñoz, is recognised and admired for its prints, fine materials and its patterns based on geometrical shapes and artistic forms. Visit their exclusive boutique and you will find it difficult not to walk away owning one of their timeless pieces of haut couture.