Top shops for July sales
Tips on where to find the best bargains to revamp your summer wardrobe.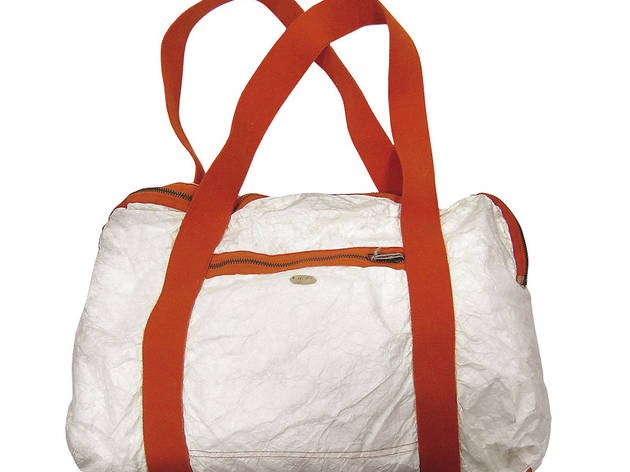 1/8
Miriam Ponsa loves playing with textures, coming up with daring designs like a latex beehive waistcoat or a bag that looks like its made out of paper (€75 before discount).
2/8
Contemporary with indie flair and an eye for trends, Eleven Paris puts moustaches on celebrities like Kate Moss (€49.95 at ,248. Price before discount).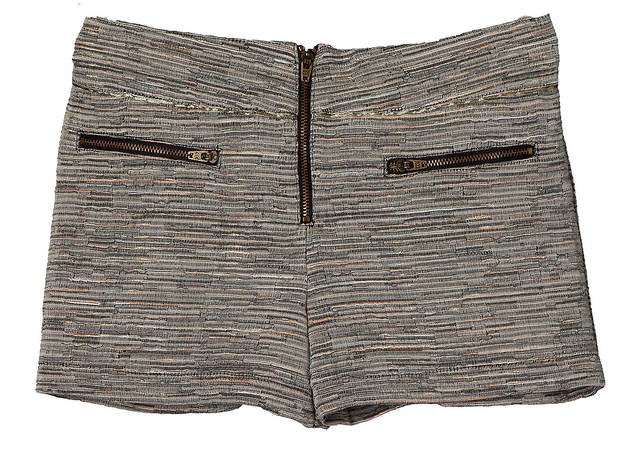 3/8
The high-waisted shorts speckled with coral threading by JS Heritage (€98 before discount) dress up a night out and are a great addition to any shorts' collection.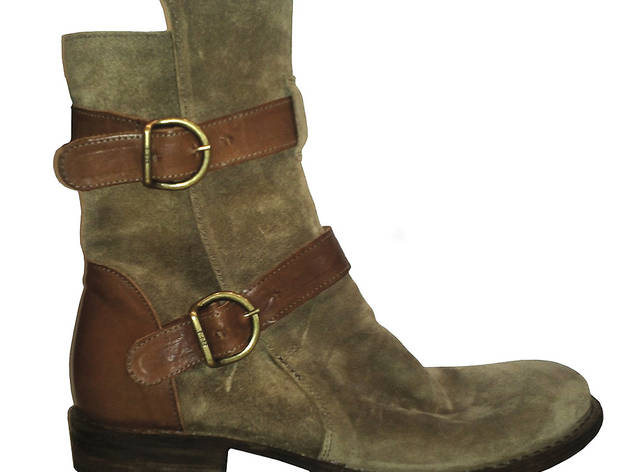 4/8
If you decide to follow the trend and keep your boots on in the summer, go for a timeless pair by Fiorentini & Baker: true craftsmanship that lasts (€319 at Èstro. Price before discount)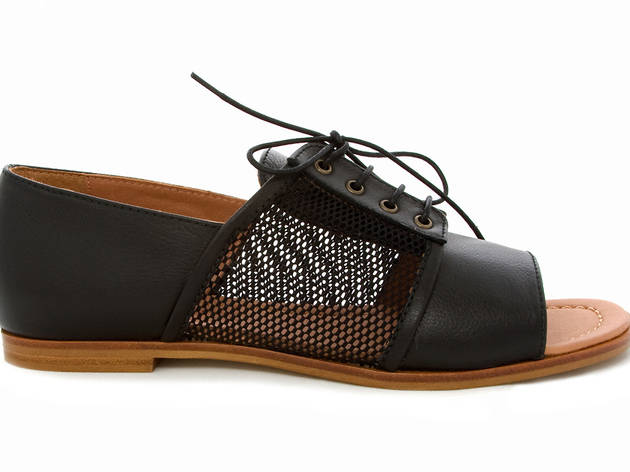 5/8
The perfect fit for every foot: Anaid Kupuri creates beautiful, urban and very stylish collections for contemporary Cinderellas (black sandal, starting at €159. Price before discount).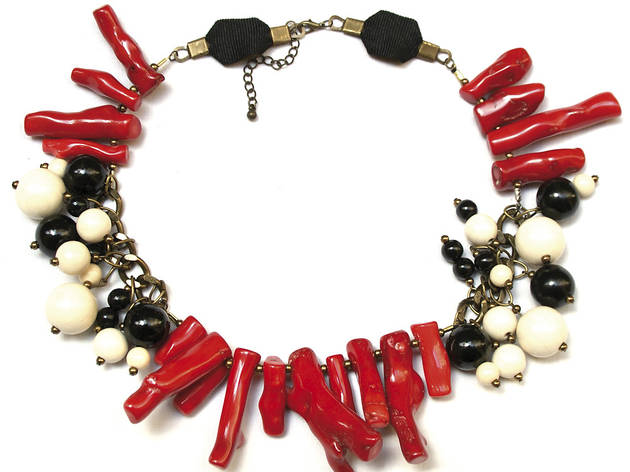 6/8
Zazo&Brull also make jewellery. Dress up or accessorise your look with a coral and wood necklace (€75 euros. Price before discount)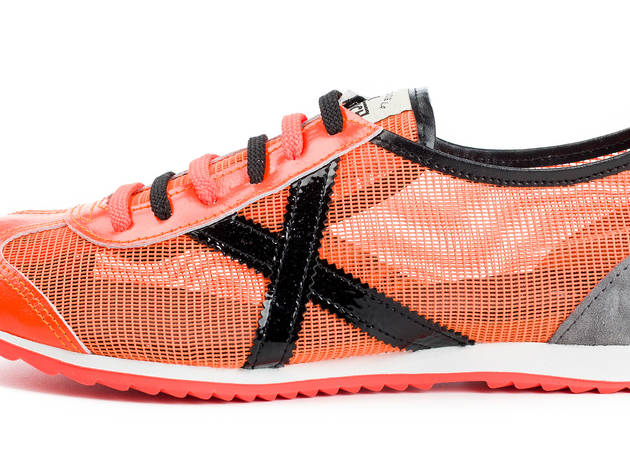 7/8
If you stick to closed footwear regardless of the heat, drop by Munich. The Osaka trades canvas and leather for mesh, making it the perfect shoe for an endless summer.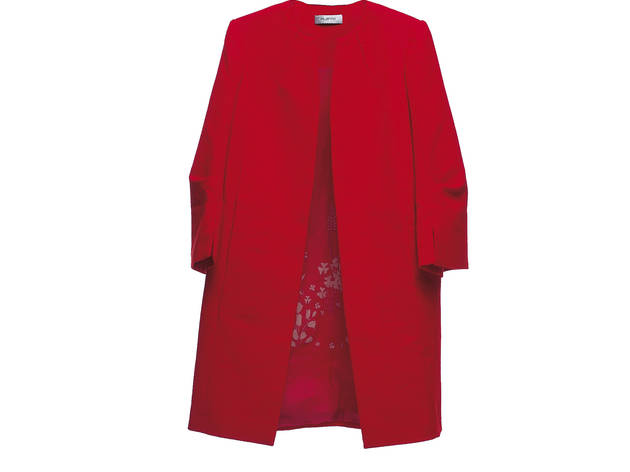 8/8
The brothers Muñoz at Ailanto dress us in style: the geometric organza blouse with a pair of silk trousers. The final touch: the red coat that dreams of Balenciaga.  
10 great stores for sales
The Ailanto brand, created by the brothers Iñaki and Aitor Muñoz, is recognised and admired for its prints, fine materials and its patterns based on geometrical shapes and artistic forms. Visit their exclusive boutique and you will find it difficult not to walk away owning one of their timeless pieces of haute couture.
Autentic speaks to men and women who embrace freedom, who reject consumer dictates and opt for originality. Here you'll find brands like Chayalan Grey Line, Cosmic Wonder and Manish Arora, but Autentic is already looking to the future with the likes of Opening Ceremony and Acné, alongside other surprises. They also work with in-house designers, bringing us beautiful creations by Gonzalo Cutrina and Domingo Ayala, shoes by Deux Souliers and glasses by Ribot.
Àlex González has reinvented the clothes shop Boo without leaving the Gràcia neighbourhood or losing the essence of what makes it special. They stock international brands such as Saint James, Penfield and Levi's, and items from independent designers including Tuk Tuk and Plectrum. Check it out, even if just for the fun of getting changed in a 1920s Barcelona telephone cabin.
A passion for textures and a deep dedication to exploring materials and techniques defines the world of Miriam Ponsa, a designer from the nearby town of Manresa. At her store in the Born you'll find seasonal collections (regularly presented on Catalan catwalks) as well as timeless pieces like ankle-tie espadrille wedges.
International brands like One Step and Monomì can be found alongside Spanish designers like Juliette Jolie at a store with lots of romantic flair. A great store to find basic items for everyday wear as well as something for a special occasion. The secret, according to the owner, resides in playing with different combinations and having fun with fashion.
The Mi&Co shop lives and breathes Formentera - it is decked out in recycled timber and is full of references to the island. However, Mi&Co is a brand with its roots firmly planted in Barcelona. In fact the shop was born just three months ago from a family business with over 30 years experience in the children's swimwear sector. If you are looking for swimwear made in Barcelona, Mi&Co promises 100% locally-made products, from the textiles used to their patterns, the design and manufacture.
Elena Castaudi and Michele Gilli are the unbeatable team behind On Land, a multi-brand store that is sure to please both men and women. For her, clothes by young, Barcelona designers like Name and Who. For him, interesting options by the likes of Josep Abril, On Land and Gorni Kramer, the latter two designed by the store's owners. Suits, shirts, t-shirts and casual trousers that offer a solid foundation for your wardrobe without losing sight of the trends.
Perfect geometric shapes, impossible arrangements of fabric, perfectly assembled pieces, attention to detail and timelessness, all in one place. This is the universe of Zazo&Brull, the creative duo formed by designers Xavier Zazo and Clara Brull. They tell stories through their clothing, anything from tales of gangsters to more personal reflections, with the cable-knit sweaters, embroidered bodysuits, leather dresses and tiered skirts that you'll find at their shop/studio in Barcelona.
The brand is the youngest and somewhat rebellious child of the veteran Simorra. A place to find basic items that skilfully combine sophistication with the latest trends.