50 things to do in Barcelona in 2014: culture and tradition
Highlights of Barcelona's cultural and traditional events in 2014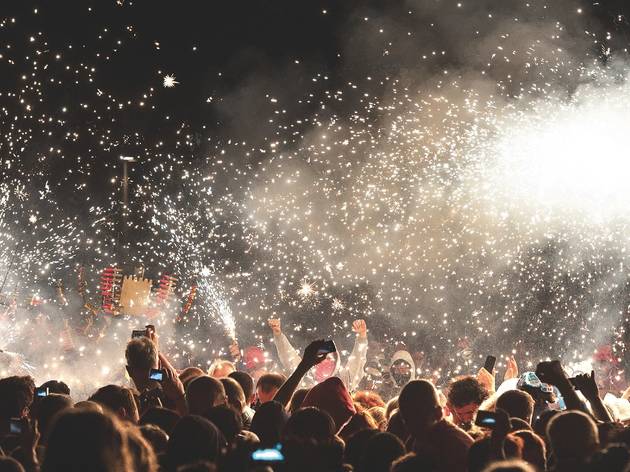 Among the 50 great things to do in Barcelona in 2014 are local cultural and traditional events that you won't want to miss. Join in big week-long street parties with fierce decorating contests, find out what books and roses have to do with each other, test your bravery and speed during fire runs, and hold your breath during the making of human towers you have got to see to believe.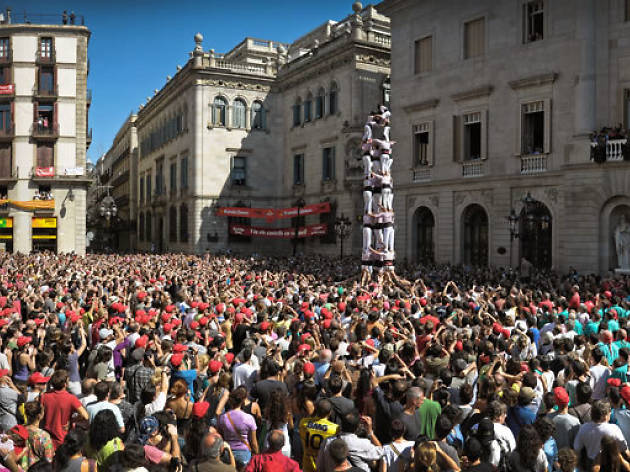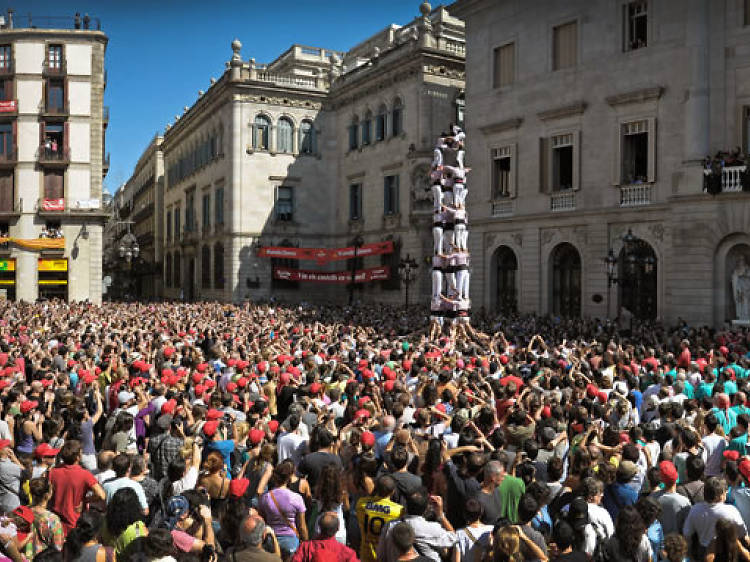 © Pep Herrero
Castellers and La Festa Catalana
The deeply loved local tradition of building human towers, in various formations, can be seen during festivals all over Catalonia. It consists of groups of enthusiasts, called colles, who team up on festival days to build and then dismantle human towers. This and other Catalan traditions, from papier-mâché giants to sardana dancing can also be seen every Saturday at 7.30pm in various Old City locations such as the square in front of the Cathedral.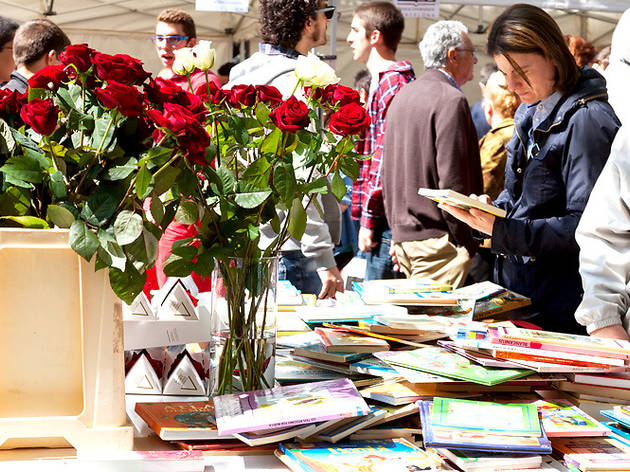 On the feast day of Sant Jordi (St George), the patron saint of Catalonia, nearly every building bears the red and gold Catalan flag, while red roses decorate the Palau de la Generalitat and the city's many statues and paintings of George in all his dragon-slaying glory. For more than five centuries, this has been the Catalan version of St Valentine's Day, when couples exchange red roses and books – this is also the 'Day of the Book', perhaps because the date coincides with International Book Day and, not by happenstance, with the date of death of both William Shakespeare and Miguel Cervantes. It's a great day to simply stroll around the streets of the city, browsing the book stalls, smelling the roses and enjoying the atmosphere, or you can take advantage of the fact that it's open doors day at the city hall in Plaça Sant Jaume and visit its ancient galleries and halls.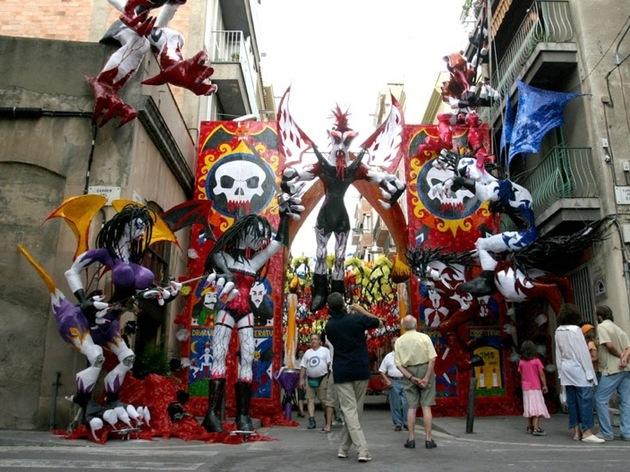 The main event at Gràcia's extravagant Festa Major is its street competition, where residents transform some 25 streets into pirate ships, rainforests and Jurassic landscapes. The festival opens with giants and castles in Plaça de la Vila de Gràcia, and climaxes with a correfoc (fire-running) and a castell de focs (castle of fireworks). In between, there are some 600 activities, from concerts to bouncy castles. And all of these events and activities see the neighbourhood taken over by an estimated 1.5 million revellers every August in an eclectically festive mix that includes everyone from local pensioners to inebriated air guitarists, all out to have a good time. While the daytime is packed with activities for kids and families, the real fun usually begins sometime in the early evening and doesn't start to wind down until the wee hours of the morning.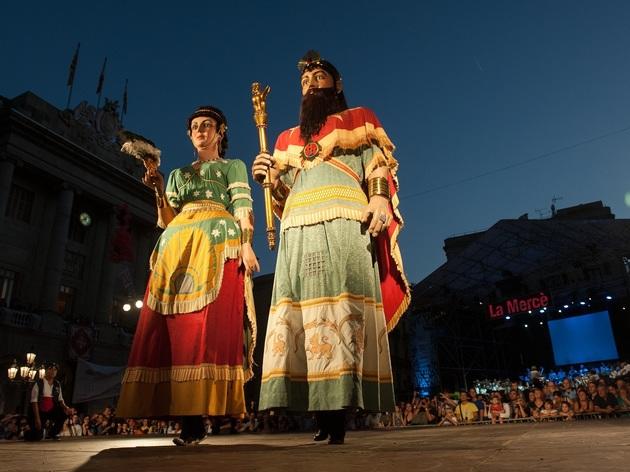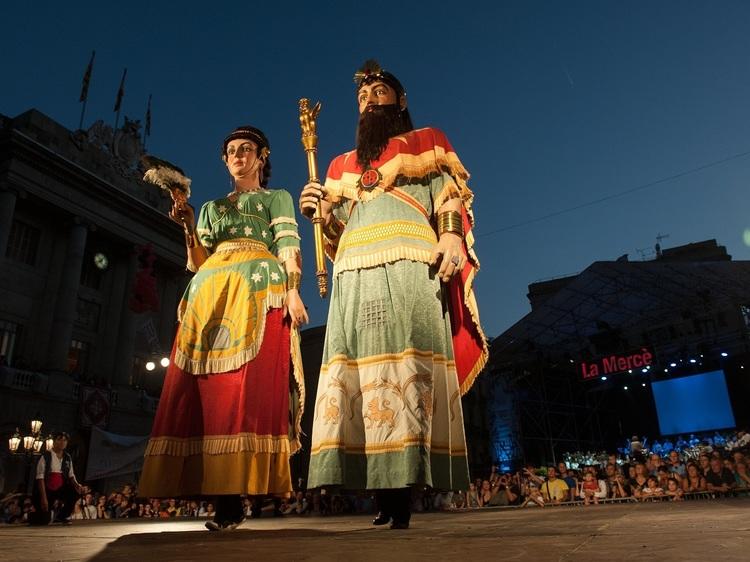 This five-day festival opens with giants and dragons in the Plaça Sant Jaume. It's followed by more than 600 events including sardanes (traditional Catalan dancing) and correfocs (fire-running). Other highlights include dazzling fireworks displays, free concerts, a seafront air show, sporting events including a swim across the port and a regatta, and a heap of activities for children. Many visitors are enchanted by the processions of gegants, large hollow figures made of papier-mâché and carried around by groups of enthusiasts, which were first introduced into the festivities at the beginning of the 20th century. Those brave enough to want to experience the fire-running and see the processions of firework-wielding devils should attend suitably equipped and protected against flying sparks by wearing adequate footwear, hats, protective glasses and thick long-sleeved shirts.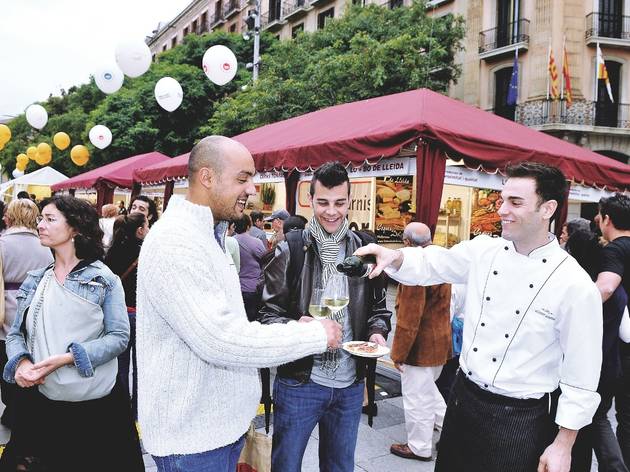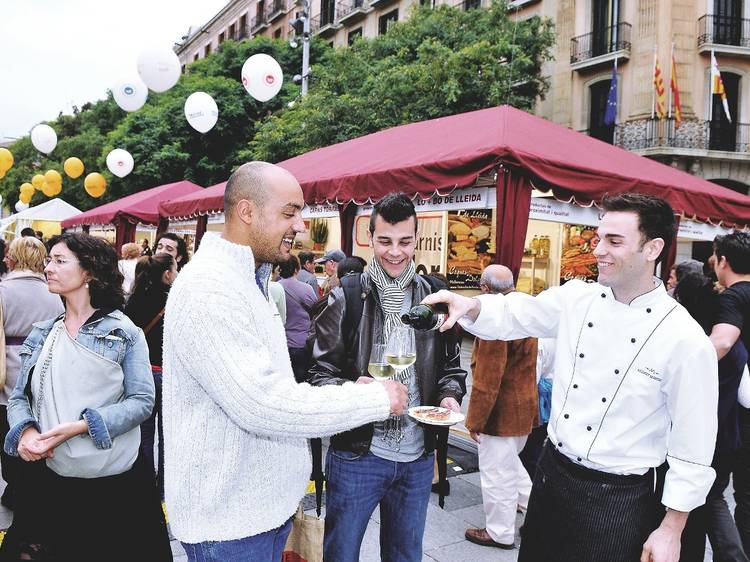 The 'Market of Markets' is a gastronomic fair that brings together food and wine producers from all over Catalonia. The stalls are arranged in front of the Cathedral, and a €12 ticket allows you to choose four tapas from whichever stalls you like, while €10 gets you four small glasses of wine or cava (plus you get to keep the glass). Some 30 market stalls, 50 local food producers, 12 of the city's bars and restaurants, and 16 wineries took part in last year's edition. Amateur chefs should note that they can get great tips on how to perfect their dishes from world-renowned Catalan chefs. It's a weekend that offers the chance to discover and taste the products sold in the markets, enjoy a variety of tapas and wines and get to know the gastronomy of Catalonia much better.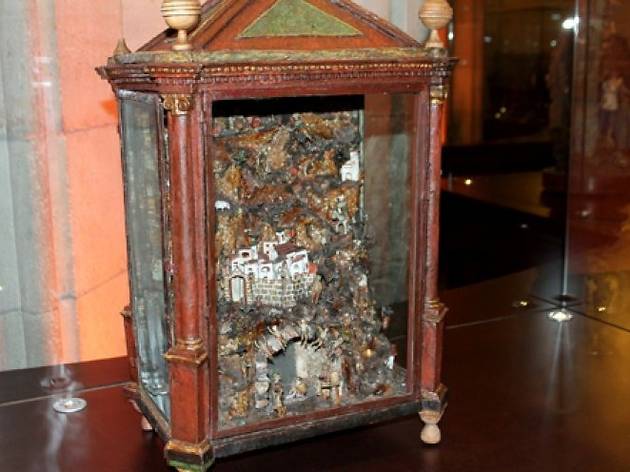 This year sees the 300th anniversary of the fall of Barcelona to the Bourbon troops during the war of Spanish Succession and the consequent loss of Catalonia's traditional rights and liberties. Tricentenari BCN is a programme of events curated by Catalan journalist Toni Soler designed to commemorate and understand those events, creating a dialogue between the past and the present that will allow us to relate the history of Catalonia to its present and future aspirations.
50 great things to do ... by season