50 things to do in Barcelona in 2014: spring
Highlights of Barcelona's spring 2014 events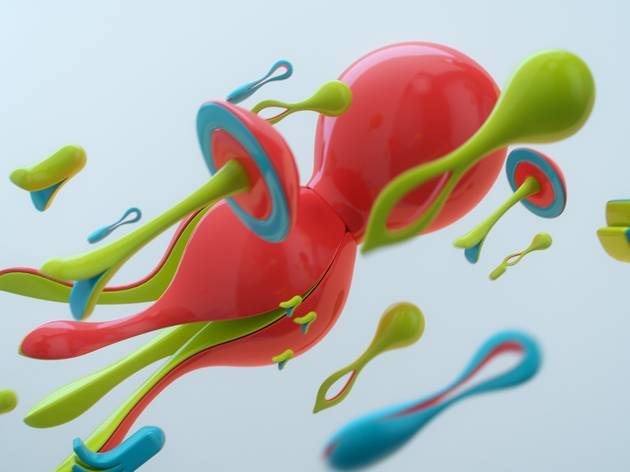 By

Time Out in association with BarcelonaTurisme
Which of Time Out's 50 great things to do in Barcelona in 2014 are on in spring? A marathon, an international comic fair, classical music concerts, a huge guitar festival, one of the food and drinks industry's biggest trade fairs, the massive international music festival Primavera Sound and more.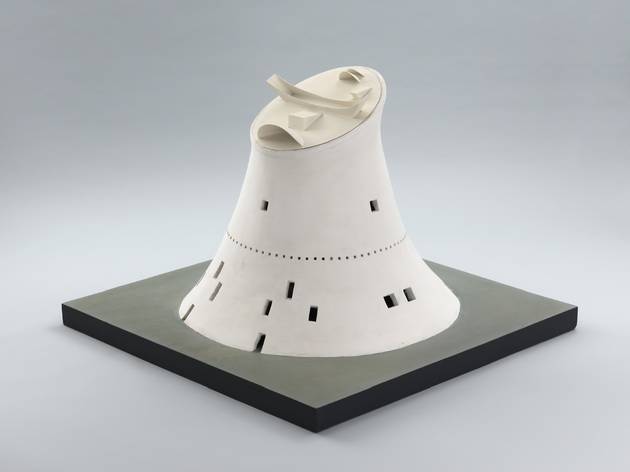 One of this year's successes at New York's MoMA, this exhibition of the work of one of the most respected architects of the 20th century transfers to Barcelona's CaixaForum. Covering the full range of his career, the exhibition will not look at his creations and ideas, via photographs, sketches and models of some of his large scale projects, but also his life – through a selection of documentary footage. All of these myriad elements allow us to follow and understand the way in which Le Corbusier envisaged and imagined his environment. The exhibition takes us from his early watercolours and drawings, made on his travels, to his landmark work as part of the International Style. It also allows us to appreciate the sheer breadth of his interests, encompassing his work as architect, interior designer, artist, city planner, writer, and photographer, presenting everything from his theories of urban planning, which are still influential today, to his designs for furniture and even tools.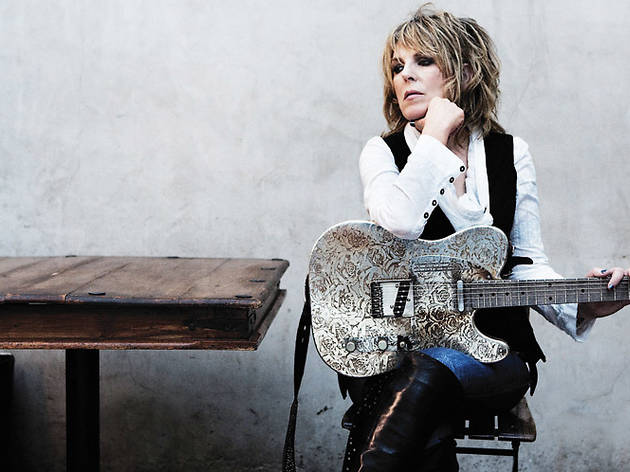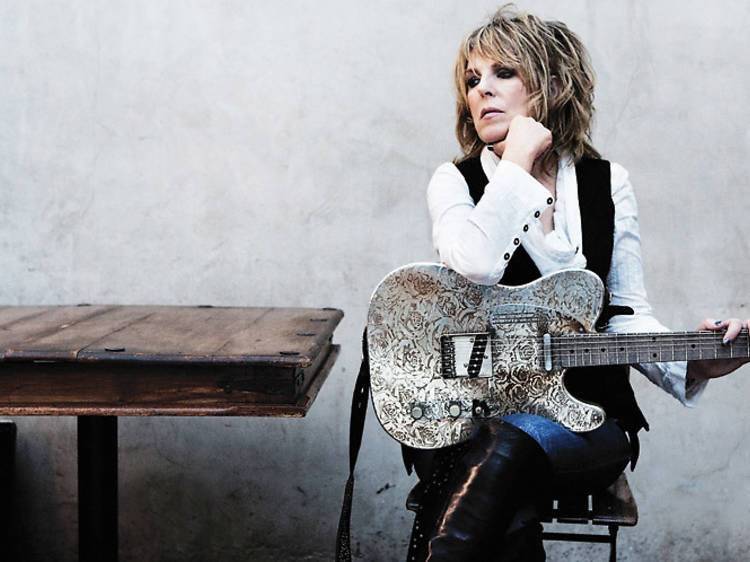 Now in its 25th year, the BCN Guitar Festival doesn't stand still and has expanded to include not only classical guitar and established virtuoso performers, but an increasing amount of alternative bands and musicians. It has also become more international over time, and in 2013 featured stellar names like Eels, Ron Sexsmith, Lucinda Williams and Marisa Monte, among others. The festival has stayed true to its mission of offering an eclectic and cosmopolitan programme. With the pedigree that the festival has shown in the past in terms of both musicians and the level of musicianship, from flamenco master Paco de Lucia to the dazzling fret board acrobatics and wizardry of Paul Gilbert, this year's edition is unlikely to disappoint fans of the world's favourite six-stringed instrument.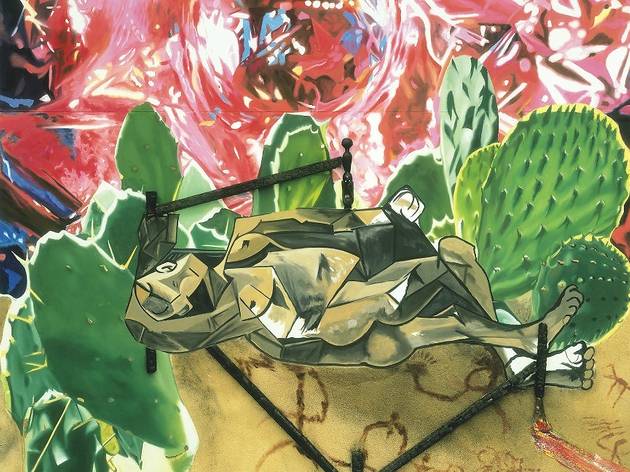 The Museu Picasso will host an exhibition of 80 works by artists from around the world, in a look at the ways in which Picasso's work influenced, and was explored by, later generations. These pieces will include work by Jean-Michel Basquiat, Rineke Dijkstra, Rachel Harrison, among many others. For them, as well as for a remarkable and hitherto unacknowledged variety of artists from all around the world, from Africa, Asia, the Middle East and South America, as well as from Europe and North America, who are working in a range of mediums that run from video and photography to painting and sculpture, engagement with Picasso's work has provided a liberating and polyvalent model that allows them to address the phenomena of the globalization and diversification of contemporary art in our century.
Since celebrating its first edition in 1978, the Zurich Barcelona Marathon has climbed to the fourth place in the European ranking – currently only London, Berlin and Paris have more runners. The reasons behind the marathon's appeal to runners are not difficult to find – the reasonably flat route passes by some of the city's major monuments and sites such as the Agbar Tower, the Pedrera and the Sagrada Família, between its starting and finishing points in Avinguda María Cristina, near the monumental Plaça Espanya. Those who prefer to cheer on the runners rather than competing themselves may be interested in the 41 cheering points dotted around the route that the race will follow, which will provide entertainment for spectators in the form of music (everything from Venezuelan rock and roll to percussion), folklore groups and traditional dance.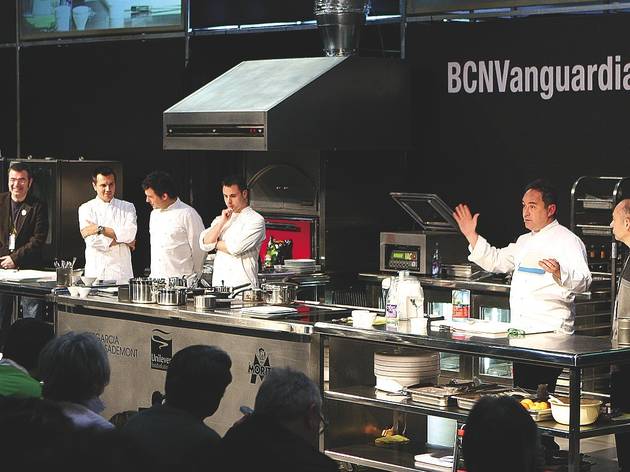 Things to do, Event spaces
Alimentaria is one of the biggest food and drink fairs in the world. Aimed at professionals, it brings together almost 150,000 people over a four-day period. Visitors from over 140 countries include importers, distributors and those who work in catering or the hotel and restaurant industries, and attend exhibitions, seminars and conferences. Its mission is basically to be a business hub and creative think tank for all of the professionals involved in the food industry. To this end it's one event that offers a number of different specialized trade shows based on the category of products – organic food, meat, frozen goods, dairy products, olive oil, fish, water, soft drinks and beer are just some examples – featuring a comprehensive programme of exhibitions, talks, workshops, seminars and meetings revolving around the themes of innovation, nutrition, internationalization, distribution, marketing and corporate social responsibility.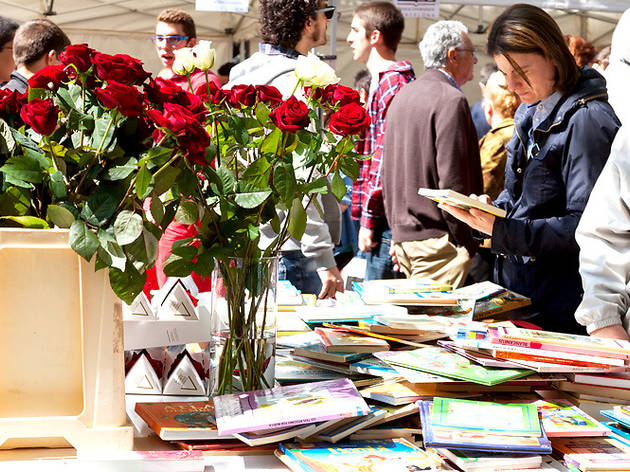 On the feast day of Sant Jordi (St George), the patron saint of Catalonia, nearly every building bears the red and gold Catalan flag, while red roses decorate the Palau de la Generalitat and the city's many statues and paintings of George in all his dragon-slaying glory. For more than five centuries, this has been the Catalan version of St Valentine's Day, when couples exchange red roses and books – this is also the 'Day of the Book', perhaps because the date coincides with International Book Day and, not by happenstance, with the date of death of both William Shakespeare and Miguel Cervantes. It's a great day to simply stroll around the streets of the city, browsing the book stalls, smelling the roses and enjoying the atmosphere, or you can take advantage of the fact that it's open doors day at the city hall in Plaça Sant Jaume and visit its ancient galleries and halls.
Barcelona's major annual tennis tournament, of which Rafa Nadal remains the unchallenged king. This tournament is held at Spain's oldest tennis club, the Reial Club de Tennis de Barcelona, and is set to celebrate its 62nd anniversary this year. It's one of the top events on the Spanish tennis calendar, as well as an important date on the Barcelona social scene. With Spain's current position of strength on the international team, it's no surprise that Spanish players have won the last 11 editions.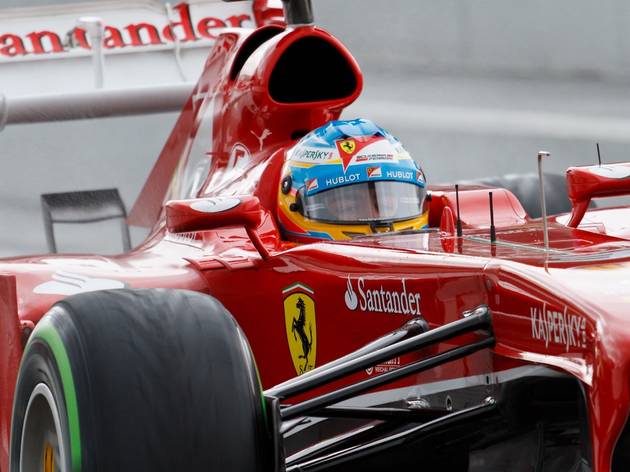 Sport and fitness, Motorsport
Spain's Grand Prix alternates its venues every year, but in 2014 will take place at the Circuit Barcelona-Catalunya in Montmeló, half an hour from Barcelona by (frequent) train. One of the oldest motor races in the world, it celebrated its 100th year in 2013, when the ever popular Fernando Alonso once again walked away with the trophy. The 2014 edition promises to be every bit as exciting for motor racing fans as Monteló once again hosts the year's first FIA event to be staged in Europe. Spanish fans will, of course, be hoping that Alonso will be able to repeat last year's victory for Ferrari, though drivers like Red Bull's Sebastian Vettel and Mark Webber, Lotus's Kimi Raïkkönen and Romain Crosjean, Lewis Hamilton and Nico Rosberg racing for Mercedes and McLaren's Jenson Button and Sergio Perez are sure to make things as difficult as possible for him.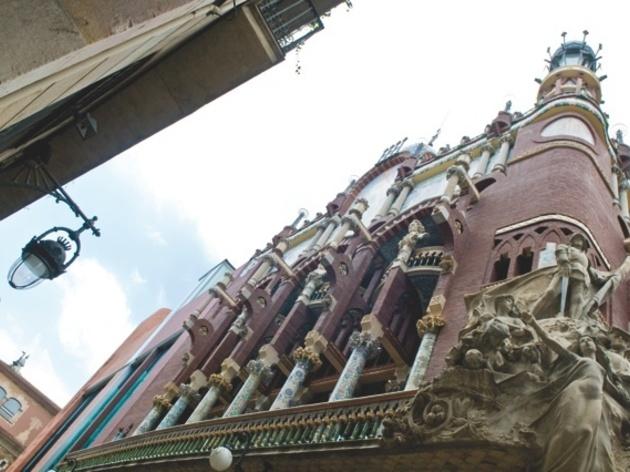 Acclaimed young pianist Alexei Volodin presents Bach's 'Goldberg Variations' at the stunning Palau de la Música. Having worked with orchestras such as the New York Philharmonic and the NHK, the Mariinsky Theatre, and the London Symphony, and conductors like Valery Gergiev, Vladimir Fedoseyev, Marc Albrecht, and Semyon Bychkov, Volodin is ready to demonstrate that he is one of the great pianists of our time with Bach's masterful take on the Baroque variations form.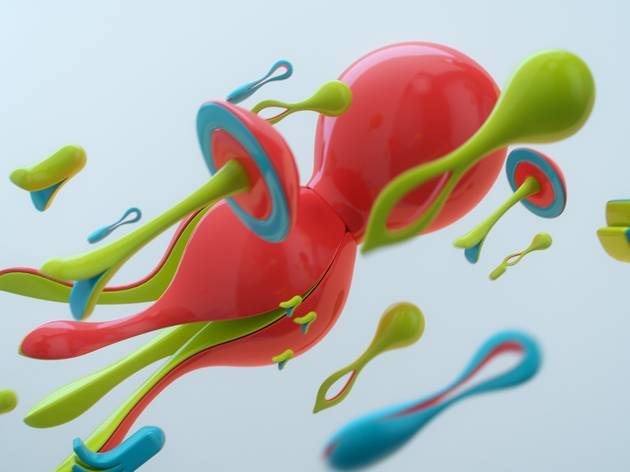 Art, Digital and interactive
Dubbed a 'creativity festival,' OFFF has been a reference point for creators, artists, programmers, theorists, students and enthusiasts interested in post-digital culture and free contemporary creation in art and design for just over a decade now. The 2014 edition brings contributions from a huge variety of creators including Pomme Chan, a Bangkok-born designer passionate about typographical illustrations; Aaron Marshall Becker, a film and TV director with a focus on main title design; Aaron Koblin, an artist and designer specialising in data and digital technologies; Second Story, an innovation centre pioneering interactive experiences; award-winning freelance illustrative designer Steve Simpson; design strategist Robert L. Peters; and painter and book illustrator Oliver Jeffers.
Show more
50 things to do ... by season