Getaway to Vallès Oriental: The essence of Montseny
A three-day trip with suggestions on what to visit in this area, a UNESCO Biosphere Reserve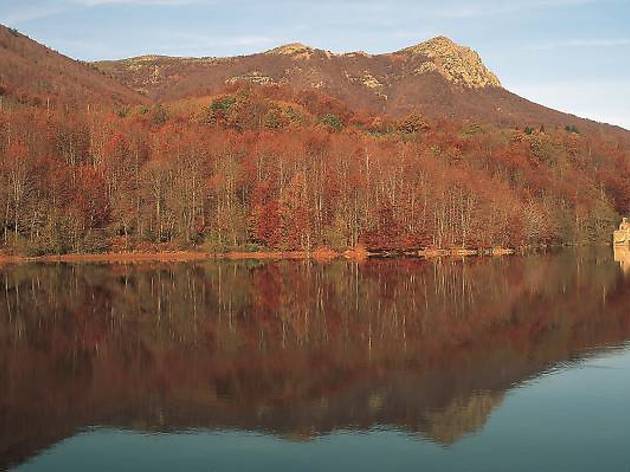 Spend a few hours on a farm, enjoy the countryside, taste organic products, or meditate in a hotel made from natural Finnish wood. Those are just a few ideas on how to pass a pleasant few days in the region of Vallès Oriental, specifically on the Montseny Massif, an important natural space which UNESCO considered worthy of classification as a Biosphere Reserve. A great getaway for ensuring you return home with your batteries recharged.

IN COLLABORATION WITH BARCELONA ÉS MOLT MÉS AND THE DIPUTACIÓ DE BARCELONA
You'll spend the first day at Masia Can Turró farmhouse in the municipality of Santa Maria de Palautordera. The farm has been run by the same family for generations and, although they've modernised the facilities and working methods, the spirit of the old farmhouse is still intact, with animals, vegetables and orchards, meaning they're almost completely self-sufficient.

You should find your visit to be quite enlightening, as the Can Turró Rural Environment Classroom offers a practical insight into the chores done at home, and if you've got children with you, they can give bottles to the calves and treats to the sheep as well as seeing other animals. The package deal we suggest for today includes lunch at El Racó de Ca l'Eli and an overnight stay in the Cal Ferrer apartments.
Day 2: Montseny's ecology
For the second day, we suggest another package deal, which will take you to an ecofarm in Aiguafreda for the morning. The Salgot family explain how they live and their pig-breeding methods, including a presentation on the various stages of a pig's life and a tasting of their organic cured meats. Right after that, you're off to Pla de la Calma for a lunch with organic products in this restaurant with the Slow Food distinction. The afternoon leaves you free to explore the area before settling in for a night in rural accommodation in La Morera.
To add the finishing touch to this excursion based around the environment and organic farming, head to the Hotel Somlom in Sant Esteve de Palautordera. This establishment is made from natural wood and runs on renewable energies. Even better, it's specially designed for rest and relaxation and has a modern well-being and health centre that offers all kinds of treatments. It also offers package deals so, for example, you can enjoy a Zen meditation session or a massage of your choice as well as a night in this tranquil hotel.
At the end of the three days, you're sure to go back home revitalised, full of positive energy and with plenty to talk about.