Heads up! We're working hard to be accurate – but these are unusual times, so please always check before heading out.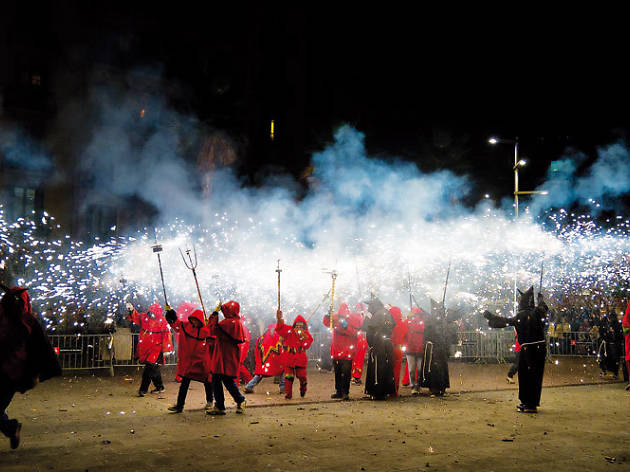 Festa Major: Poble-sec's big party!
Your guide to the best of the concerts, fun and festivities during Poble-sec's big neighbourhood party, from July 17 to 26
The barrio of Poble-sec, near Montjuïc, is known for having an open, for-the-people spirit. And what better way to show that off than to welcome locals and visitors to their annual Festa Major (basically, a big street party that goes on for days and days). They've got a packed programme of events and activities, so to help you out, we've made a selection of our favourites broken down by days. Get over there and enjoy the fun and festivities any or all of the ten days of the festival.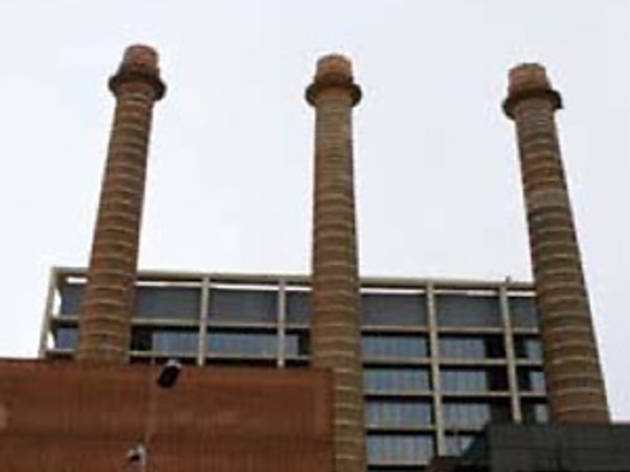 The programme of events starts off with a traditional parade that runs along the main streets of the neighbourhood starting at 8pm. Actor, dancer and choreographer Ferran Carvajal, who also lives and is a cultural activist in Poble-sec, will read the opening speech at 8pm in the Tres Xemeneies park. The day's events finish off with a jam session from Escola Superior music school's Big Band.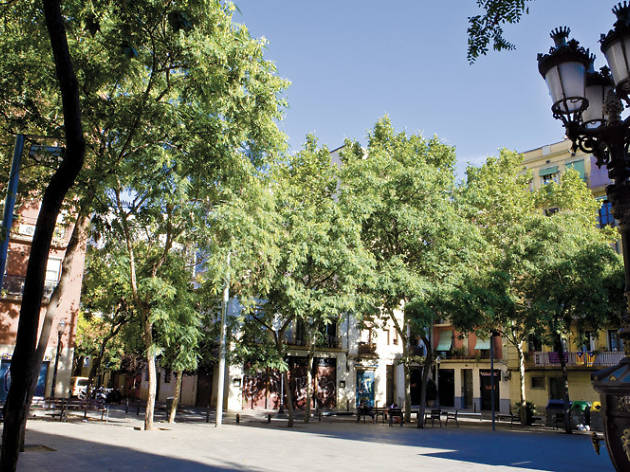 ©Maria Dias
Plaça del Sortidor will play host to most of Saturday's events starting from first thing in the morning. At 10am there's a market where you can exchange all manner of goods; at 11am look out for the workshops on offer; and at 2pm there's a neighbourhood paella meal. And at night, the pintxos dinner finishes up with concerts from Malasaña and Barcelona Gipsy Klezmer Orchestra, followed by DJ sessions. You'll also hear music at the Ateneu Rebel offering with concerts from A4 Reggae Orchestra and High Times in Plaça Santa Madrona (11pm).
In Plaça Navas you'll find 'castellers' (those brave souls who make human towers) at work (6pm), devils dancing around (11.30pm) and a Festa Major dance with the Sabor Sabor orchestra getting everyone moving into the wee hours. And if you're hungry, head to the Tres Xemeneies park, where, between 6pm and 11pm, there's a market with local products, tapas tastings from 'km0' and slow food restaurants, and finally, a sardine fest courtesy of Bar Seco and Peix al Plat (9pm).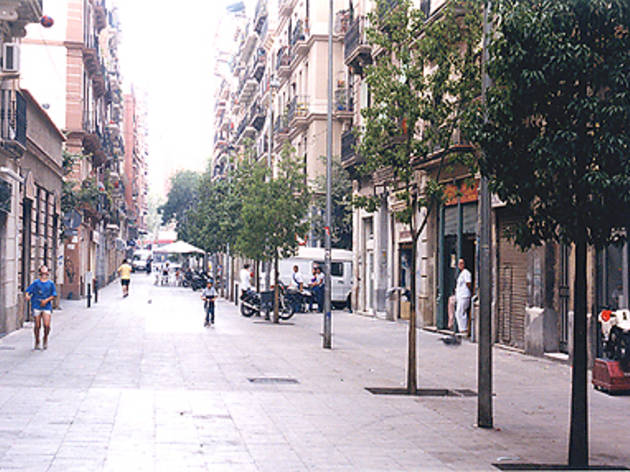 You'll find interesting goings-on in C/Verge del Remei/Pederes, such as the capoeira workshop (12.30pm), a neighbourhood vermouth and paella meal (1pm), kids' activities until 7pm, and a concert and DJ until midnight. In C/Blai there's a day of 'castells' (human towers) from noon, and later a concert from Blue Roots (8pm), while in Plaça dels Ocelletes you'll find a slightly alternative side to the festival with a night of punk rock, with groups such as Socio Capitalista (10pm), Suzy & Los Quatro (11pm), Violets (11.50pm) and Kurde (12.50am).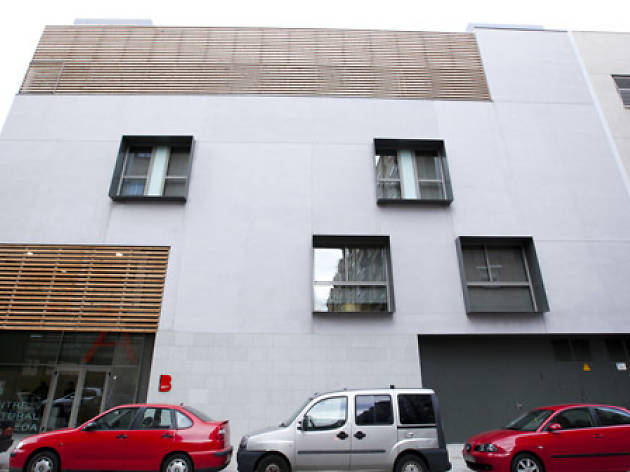 ©Mireia Plans Farrero
Once the whirlwind weekend is over, the Festa Major carries on with a slightly different rhythm and style. For example, there's a zarzuela concert in C/Blai (8pm) with Itziar Espinar (soprano) and Juan Carlose Esteve (bass-baritone). Manolo Costa puts voice to the songs of Machín at 10pm in C/Blesa, near the Gran Bodega Saltó, a performance that pays tribute to the golden years of the Paral·lel resident.

Children will enjoy art workshops in the Albareda cultural centre (Albareda, 22), with a group mural painting they (and their parents) can all participate in.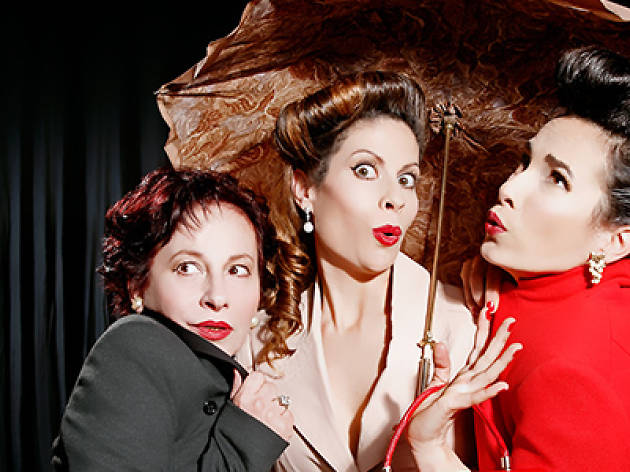 If you want to put your baking or cooking skills to the test or just see how others' creations turn out, head to the dessert competition in Plaça Santa Madrona or the tortilla (omelette) one organised by the Castellers de Poble-sec in Plaça del Sortidor. If film is more your speed, check out the screening of 'Pride' in Plaça Santa Madrona, or 'Ojo que nos ven', 'Matuke interpreta Tetsuo' and 'El hombre de hierro' in the Espai Pedreres (Pedreres, 30).

Music is served up in C/Blai with the jazz-swing concert from C'est Si Bon, as well as in the Albereda cultural centre with Do D'Acords (with an orchestra made up of kids from the neighbourhood), and in C/Blesa with a night of rumba from Tumbaos.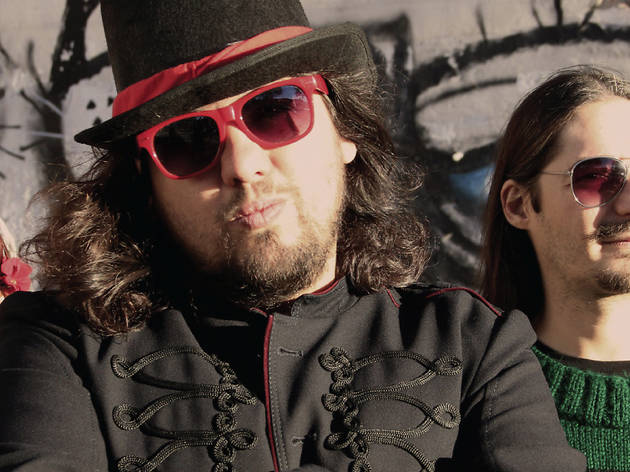 Things gear up again on Thursday as another weekend is just around the corner. One of the most curious performances is under the tent in Plaça del Sortidor as you're transported to the past, to the traditional festivals of a rural village. Under the name 'Re-ballem a la plaça' are performances of swing music from Storyville Jass Band, who are passionate about music from the 1930s, and a food stall from Oncle Frank & Co, the Catalan artisan frankfurt company.

A touch of the East comes to the festival thanks to 'Orienta't al Seco' (from 7pm in Psg. de Montjuïc/Nou de la Rambla), with a group of workshops on Bollywood dancing, dinner with Nepalese 'tapas' and a DJ session with Eastern beats.

Highlights among the concerts for the evening include Los Toros (10pm, C/Blai); La Shinga (cumbia-rock, 10pm, Puríssima Concepció); Jam Circus in C/El Kano with groups like Julian Thorne, Paula O'Rourke & The Little Incidents and Los Apuñálales (6.30pm); and Los Primtivos (prog rock, 8pm, Ricart 23).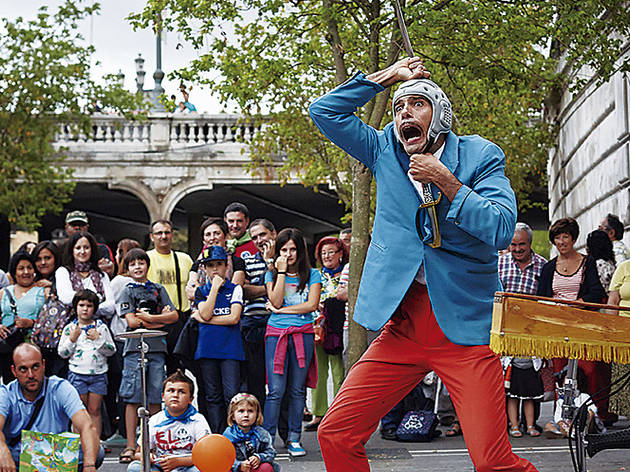 ©Asier Bastida
It's the first of the nights when the Castellers del Poble-sec organise the Sec a Sac, mass concerts in the Tres Xemeneies park, with performances from Vadebo, Ojo de Buen Cubero, and DJ Sendo. In C/Les Hores, the ladies come out to play in shows from Las Rubias, La Tia Carmen, and DJ Dinde. Finally, in Av. Paral·lel at Vallhonrat, Les Blasfemmes are playing their versions of big hits from over the years from 10pm. Sala Apolo is also getting in on the act with a free concert in C/Vila i Vilà (from 7pm) with groups including Augie Burr & The Burrton and 13th Magic Skull.

The old spirit of Poble-sec as a barrio adjacent to the theatre district is reborn with a performance from variety-show company Més enllà del Paral·lel: sevillanas (Seville-grown folk music and dancing), theatre shorts and even a mentalist (Albareda cultural centre, 7.30pm).
For the little ones there are workshops in C/Roser (don't miss the group painting project in the street at 5.30pm), clown performances in C/Blai (6pm), and a workshop on building cardboard race cars (Les Hortes, 4pm) for the big race on Sunday.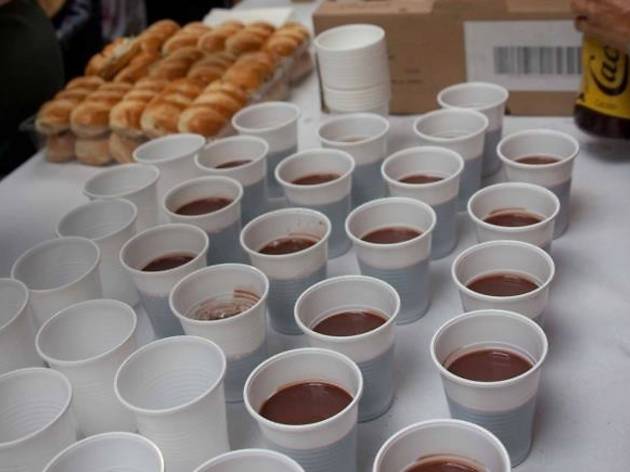 The Castellers de Poble-sec dedicate a day to the kids with a chocolate feast for all (1.30pm), games and competitions (7pm), and an open-air screening (in Catalan) of the documentary 'Enxaneta' about the world of castellers. As far as sport goes, Plaça del Sortidor is where you'll find a Cycling session, and theatre fans can head to the Albareda cultural centre for a workshop on performance arts from 5.30pm for the whole family.

Don't miss out on the concerts, with Gandaia's Brazilian music at 8pm (Blai, 8) and The Spike Heel Sex Sound with their electro funk at 10pm in C/Blesa.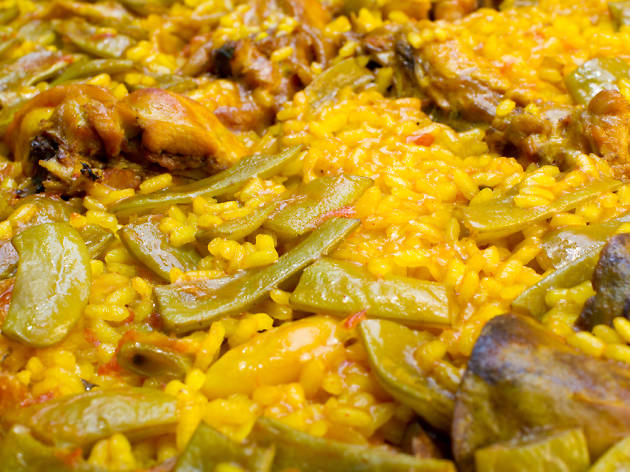 The ten-day festival is coming to an end, so it's time to ramp up the activity and get as much in as possible. Saturday is a full day indeed, so get yourself energized with some good food at the neighbourhood paella meal in C/Albareda or the other neighbourhood meal in C/Les Hortes.

In the evening, kids can participate in organised games and competitions in Sala Apolo (6pm-7pm) or the self-portrait workshop put on by the Fundació Miró (Concòrdia, 5pm-7pm). If you're not a clean freak, get dirty with Amasalamasa's games with mud in C/Roser.

At night there's no shortage of concerts. Sec a Sac (10pm) from the Castellers de Poble-sec organise concerts in the Tres Xemeneies park by Un Gos Trobat, Trashtucada and Relamido's. In Plaça Navas you can check out performances by Joan Petit (11pm) and rumba band Banana Beach. Plaça Santa Madrona hosts music from the Orquestra Krater (11pm), and in C/Piquer it's the bands Traitors and Gamonides. Sala Apolo's offerings include karaoke with the band Vàlius (10pm) and the hits of Mr. Majestyk just after midnight.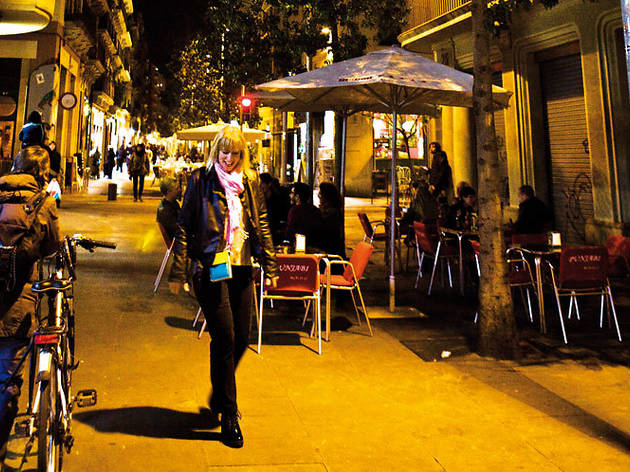 ©Maria Dias
One of the most anticipated events of the Festa Major is on the final day with the fun cardboard car race (6pm) that starts from the crossroads of C/Fontrodona and C/Magalhaes. Beforehand, around midday, you can bid adèu to the festival with vermouths in C/Puríssima Concepció (12.30pm), Espai Pedreres (1pm), Plaça Santa Madrona (1pm) or C/Les Hortes, the last which is accompanied by live music from Maria Arnal and Marca Bagés (1pm).

After all that vermouth and snacks, get some exercise while you cool off at the water fight in C/Les Hortes, or at the clean foam party (for the whole family, that is) in Plaça Navas (6.30pm).

The festival comes to a close with rock and reggae concerts in C/Ricard (from 6pm), others from Jam Cirkus in C/El Kano (6.30pm), and something a bit more laid-back with the habaneras from Mar i Vent, where they'll also serve 'queimada' (a type of drunk punch that's also flavoured with herbs, coffee, sugar, lemon and cinnamon) (Pl. Santa Madrona, 7.30pm).