Festa Major: Sants' big party!
Your guide to the best of the concerts, festivities and traditions during the big neighbourhood party in Sants, from August 22 to 30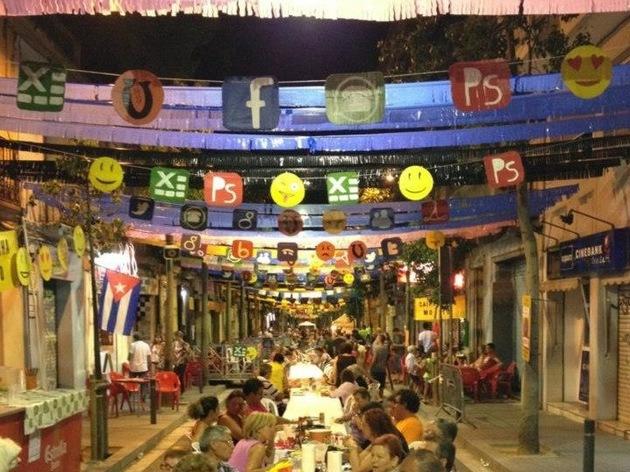 The streets of Sants are closed to traffic and open for parties, workshops and home-cooked food all provided by the locals of the neighbourhood. Nearly every day from August 22 to 30 there will be free live music as well as the singing of habaneras served up with 'cremat' (a spicy rum drink set on fire!). We've gathered up some of the top concerts of the festival, and below that, you'll find highlights of the rest of the daily activities for all ages.
In Parc de l'Espanya Industrial, from August 25 to 30, there will also be the annual Alternative Festa Major. Among other events, they'll be presenting La Bordeta, the craft beer from Can Batlló (Thu 27, noon), they've organised a historic route (Sat 29, 11am), and there will be original competitions such as the Escalabirres (Fri 28, 6pm), a boat race (Sat 29, 5pm) and a wheelbarrow race (Sun 30, 5pm).
Concerts
It's a night of ska with Soweto, a band from Gràcia that, since they started together in 1998, has helped bring back the sound of 1960s Jamaican music, with a clearn influence from jazz and R&B. Also playing are A4 Reggae Orchestra.
Read more
Copa Lotus (10pm), from nearby Vilanova, pick up the artistic imagination of the American West. Inspired by music rooted in Americana, the band will present their album 'El moixó foguer' (2015). Also performing are another group from Vilanova, the veteran quartet Biscuit (11.30pm), who bring 20 years of garage, punk, power pop and psychedelia to the stage.
Read more
Barcelona quartet The Seihos bring their pop melodies to the Sants festival to present their third album, 'Farewell' (2015). They share the bill with Showarma i els Falafels and their party music led by Martí Vilardebó.
Read more
Cheetah Brava's tropical, fresh and lighthearted pop is a thing called 'electrotropicalism'. Gobble it up.
Read more
Calamento is a trio made up of Pepe Camacho (guitar), Ramon Vagué (bass) and javi García (cajón), who don't limit themselves to just one style of music. You might hear rock, flamenco and a multitude of different sounds, as if they were a small orchestra. This particular concert is accompanied by Italian vermouth.
Read more
Valencia features tonight in the Sants festival, with headliner Feliu Ventura, singer from Xàtiva with more than 20 years' experience in the world of the Canción. Also taking the stage are Subversa and Zoo.
Read more
Singer-songwriter Miquel del Roig, from the south of Catalonia, is a popular act to have performing at Catalan festivals and celebrations. At the Festa Major de Sants he presents a review of some of his biggest tunes.
Read more
After Corn Flakes, Innocents, along with Penguin Village, were the stars of the second generation of Barcelona melodic hardcore. Today you get to see them both live at the Sants festival, thanks to the BCore label.
Read more
This big band started up in 1980 as a group of friends who got together to play a bit of classical jazz. But since then they've recorded albums, performed more than 1,800 concerts, and have partcipated in top festivals around the world.
Read more
Technopop combo Ultraplayback, who have been playing together for more than ten years and are regulars at the Sants festival, are back another year to get crowds moving their feet.
Read more
Brazil is the star of the festivities tonight with Wagner Pa, a Brazilian musician and singer who's called Barcelona his home for more than two decades. For the occasion, his band Bazuca Matraca will be with him for a performance full of new bossanova, sophisticated sounds of world music, and touches of jazz, funk and soul. Rounding out the line-up are Araca Samba and Barcelona resident Chilean singer Manuela Paz, who competed on the talent show 'La Voz' ('The Voice'), with her electrifying dose of soul, pop, funk and R&B.
Read more
How'd you like to dance along to the rhythms of one of the best Cuban music groups in town? Sazonando's concerts have a tropical sound and are tops in music quality. It's a colourful cocktail with little umbrellas and fruits in to get everyone moving from the first tune to the last.
Read more
Activities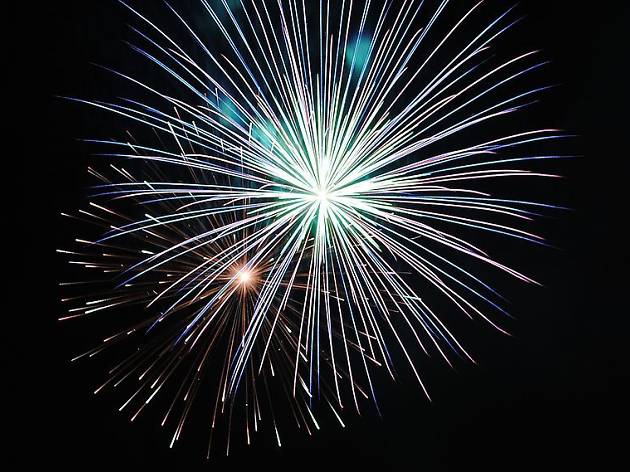 Saturday 22
As with all big festivals in Barcelona, the Festa Major de Sants kicks off with an opening speech, which will take place in the Parc de l'Espanya Industrial at 7pm. But the traditional fireworks show at 10pm is what will really get the parties started in the streets of Sants. In the Plaça de la Farga there will alo be a parade and a nighttime street fair.

Starting at 10.30pm, the concerts and dancing get underway in various streets. In Santa Cecilia you'll find a revival party of the '70s, '80s and '90s at 11pm. And along the same lines, at 11.30pm in C/Finlàndia is the Fea Festival with DJs Carlos Bayona, Xavi Mateo, Telexketch and Walletboy.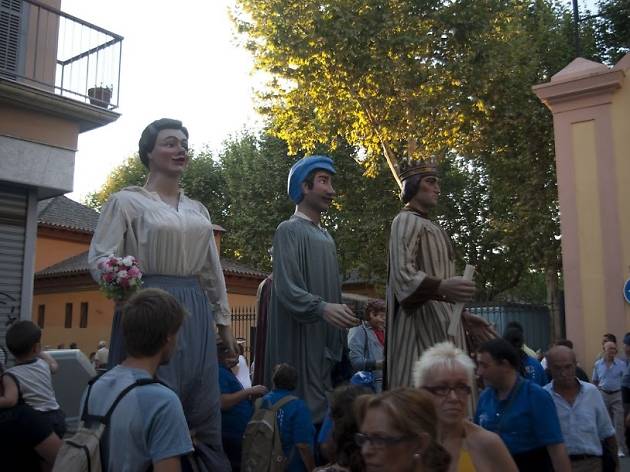 Sunday 23
As early as 10am you can get your hands on some goods at the craft fairs in C/Alcolea de Dalt and in Plaça de la Farga. At 11am, in C/Sagunto, catch performances by drummers Bocs de Can Rosés and dancers (with big sticks) Bastoners de Sants.

At noon you're in for a treat with vermouth in C/Canalejas and sardines in C/Alcolea de Baix and C/Guadiana. Meanwhile, fireworks will be on in various streets (Vallespir de Dalt, Santa Cecilia and Rosés), where you can also see giants walking around in the form of the Gegants de Sants.

Starting from 9pm you can grab dinner at the tasting of Cuban cuisine in C/Guadiana, the 'montaditos' (tapas on bread) in C/Finlàndia, or at the dinner in C/Alcolea de Baix. At 10pm, at the Castellers de Sants headquarters (Comtes de Bell-lloc, 49), they're hosting an open-air cinema session.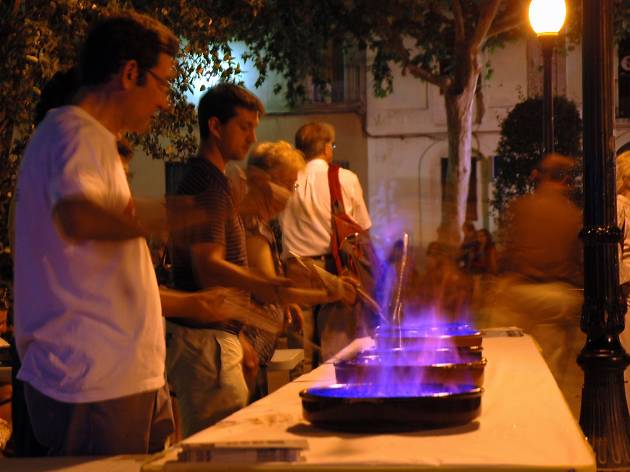 Monday 24
Early birds are treated to a breakfast at 9am in C/Finlàndia. From 10am and throughout the rest of the day there will be a craft fair in C/Galileu and another in Plaça de la Farga. At 11am, enjoy a refreshing San Bartomeu vermouth at the headquarters of the Castellers de Sants (Comtes de Bell-lloc, 49).

At 2pm, head to C/Santa Cecilia for lunch, or to C/Valladolid for a load of botifarra sausage. Throughout the afternoon there will be a lot of kids activities, especially in the HQ of the Castellers de Sants and in C/Guadiana.

At 9pm there's a 'tortilla' (omelette) dinner in C/Sagunt, paella in Canalejas and hot dogs in Alcolea de Baix. If you're a fan of habaneras songs and 'cremat' spicy rum, tonight you can enjoy both with performances from Mar Endins in C/Valladolid, and Port Bo in Vallespir de Dalt, as well as habaneras in C/Gaiarre. At 11.45pm there's another revival party with the Fea Festival DJ & Friends.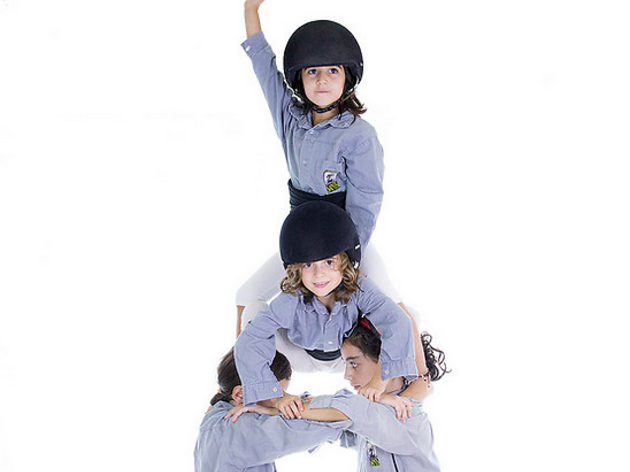 Tuesday 25
Today there's a big meal based around the botifarra sausage at 2pm in C/Robrenyo (get there earlier to find out how to get a ticket).

The Castellers de Sants are putting on casteller activities for kids in their HQ at 6pm, and a rehearsal in the street at 7pm.

At 8pm in C/Papín, it's time for a bit of culture with an open-air poetry recital, organised by La Ciutat Invisible.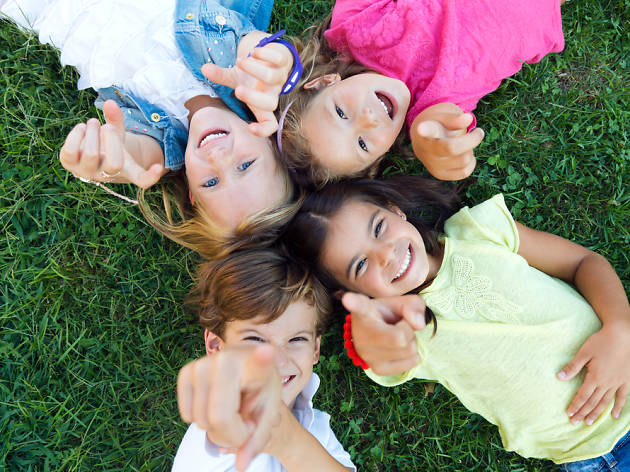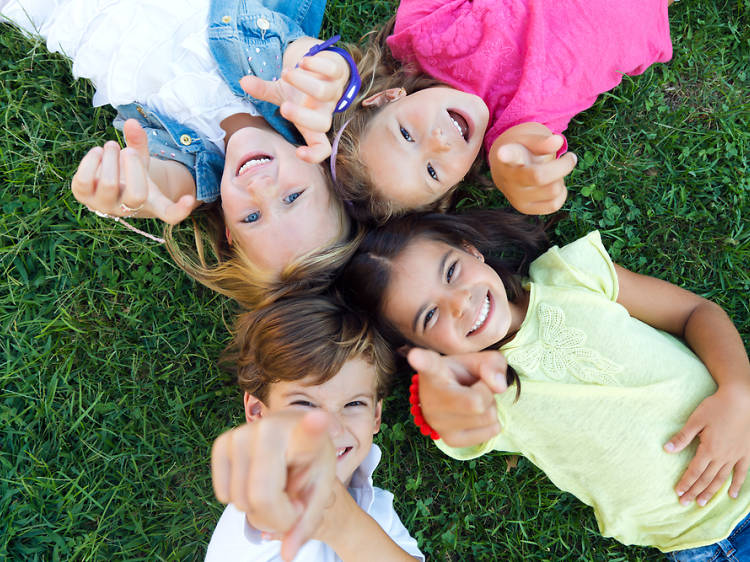 Wednesday 26
It's a great day to bring the kids to the street party, since after breakfast (9.30am, C/Finlàndia) there will be a pile of things for them to do at 11am, including treasure hunts (C/Gaiarre; and C/Guadiana at noon), a chocolate feast (C/Canalejas) and games with the Esplai La Lluna (C/Finlàndia).

For lunch there's a big paella meal in Alcolea de Baix, or for a bit of a fee you can have fideuá noodles (C/Finlàndia) or botifarra sausage (C/Galileu).

In C/Papín at 8pm there's a circus show, and at 10pm it's time for an open-air cinema session. They'll also be showing 'Gru 2' ('Despicable Me 2', likely dubbed) at 10.30pm in C/Sagunt. Also at 10.30pm, the habaneras start up in C/Sant Cecilia with the group Port Vell.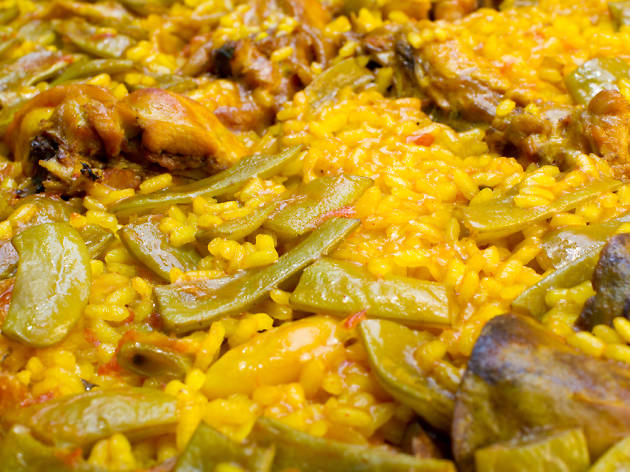 Thursday 27
The craft fair in Plaça de la Farga is back starting at 10am, and there will be plenty for kids to do throughout the neighbourhood all day long.

For lunch there's a big sardine meal in C/Vallespir de Baix and C/Alcolea de Dalt, and you can get free paella in C/Finlàndia.

At 10pm it's time for the habaneras in C/Robrenyo, C/Sagunt and C/Finlàndia. The highlight among the other concerts and dances is the Pink Party (burlesque night) put on by Fea.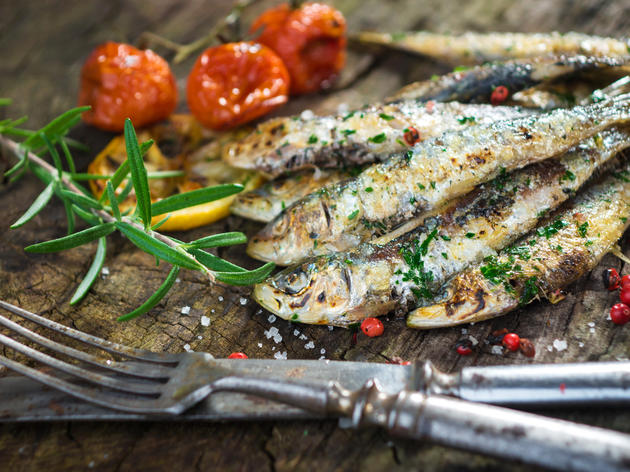 Friday 28
There's a competitive run on organised by ages, which starts at 10am in Plaça de la Farga. Or if running's not your thing, you can head over to the street market on C/Vallespir or the craft fair in Plaça de la Farga. At 11.30 there's a water fight for young and old in C/Finlàndia.

For lunch it's a traditional sardine feast in C/Valladolid and C/Robrenyo, a barbecue in C/Santa Cecilia, or free Italian cuisine in C/Finlàndia.

For dinner, there's a botifarra sausage meal (C/Guadiana), more sardines (C/Galileu) and a 'Women's dinner' (C/Finlàndia).

As far as the music offerings go, at 11.30pm it's Ultraplayback with their electro-pop, and at 1am TOP A TOP Reggae Nights with Rebelmadiaq Sound.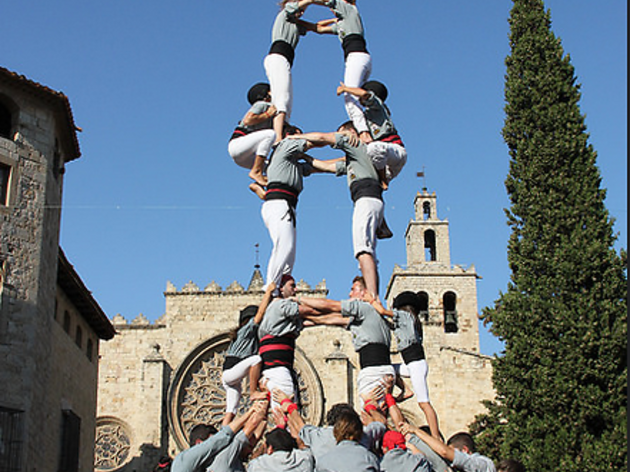 Saturday 29
At noon in C/Valladolid they'll be handing out the prizes for best street decorations, organised by Sants 3 Ràdio, and with performances by the Gegants de Sants and Gonçal, followed by a big vermouth party. In C/Guadiana the 25th people's run kicks off.

At 1pm get some botifarra sausage for lunch in C/Finlàndia and C/Vallespir de Baix, or, if you can hold out until 2pm, you can get some fideuà noodles (€6) in C/Sagunt, or at 2.30pm in C/Santa Cecilia.

At 5pm there's a craft fair on in the HQ of the Castellers de Sants, and a 'ratafía' tasting in C/Sagunt.

At 6pm the Castellers de Sants are building their human towers at their headquarters, and there will also be the sardana traditional dance in Plaça de la Farga and C/Finlàndia, as well as the finale fireworks in C/Robrenyo.

At 11pm, in addition to the concerts, DJ Albert Malla will play '70s, '80s and '90s music with the Disco Cocodrilo Club.