Montjuïc & Poble-sec
Spend the day on the cool hill above Barcelona before enjoying the culturally thriving Poble-sec – a great destination for an evening's entertainment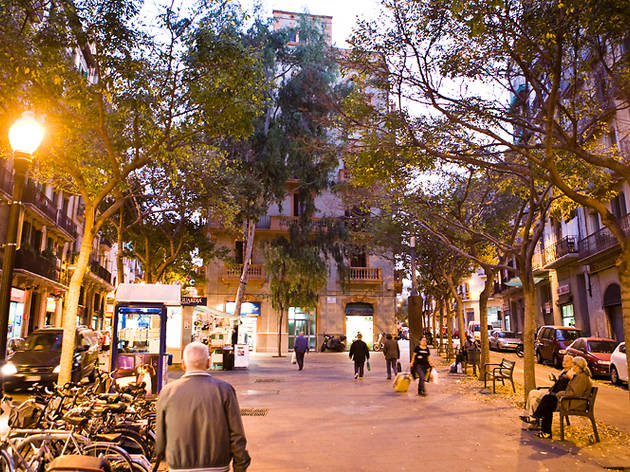 It's often left off visitors' itineraries, but the hill of Montjuïc merits a wander. In summer, the hill is a few degrees cooler than the city below, and its many parks and gardens are excellent places for a shady picnic. There are also plenty of museums: the Fundació Joan Miró is as impressive for its Corbusier-influenced building as its collection.

A neighbourhood in the Sants district, Poble-sec runs from Av. Paral·lel to Montjuïc and was the first expansion of the city. Paral·lel is known for its theatres, music bars and cabaret clubs, including the inimitable El Molino.

Restaurants in Montjuïc & Poble-sec
Bars in Montjuïc & Poble-sec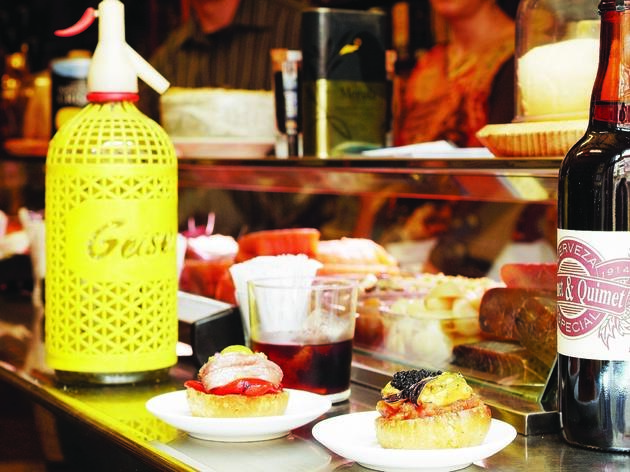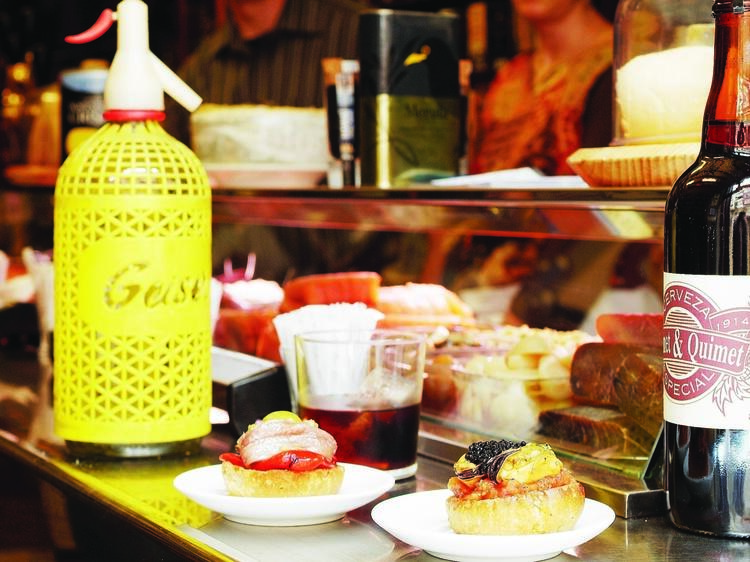 Packed to the rafters with dusty bottles of wine, this classic but minuscule bar makes up for in tapas what it lacks in space. The specialities are conservas (shellfish preserved in tins), which aren't always to non-Spanish tastes, but the montaditos, sculpted tapas served on bread, are spectacular. Try salmon sashimi with cream cheese, honey and soy, or cod, passata and black olive pâté. Get there early for any chance of a surface on which to put your drink.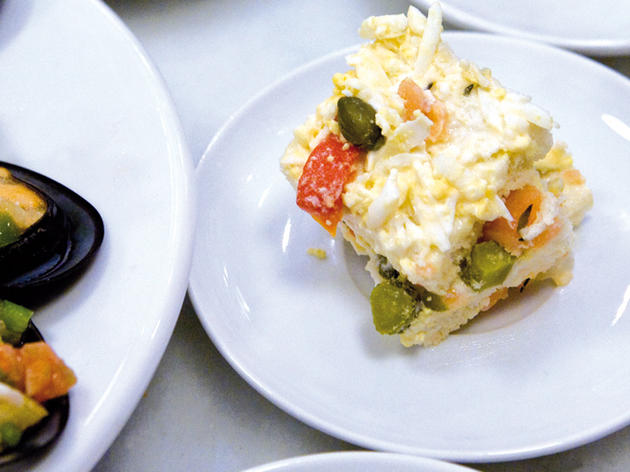 Chickpeas with prawns, tasty potato omelette, mushrooms with garlic and parsley, amazing olives – the problem is knowing where to start. La Tieta is just a place with a marble bar that offers good wine, bottles of vermouth and an endless flow of draught beer. You won't find any classics on the wine list – this week they're in love with Mallorcan wine, and next week they're crazy about Galician wine. There's nothing unusual here, no secret, just good traditional food made from fresh ingredients and with skill and enthusiasm.

This place could easily be included on the list of best Basque bars. This is Koska, and it lies in the well-known area of Carrer Blai, in Poble Sec. A small venue with only a few tables, they serve tapas such as ajoarriero and chorizo ​​in cider, combining them with local ingredients. Who said you can't mix pimientos de piquillo with cured secallona sausage from Osona? There is a good range of wines, carefully selected by the owners. If you're not sure what to order, remember, you're in a restaurant with Basque roots, so ask for txacolí or cider, they have them all year round.
What to see & do in Montjuïc & Poble-sec
Shopping in Montjuïc & Poble-sec
Nightlife in Montjuïc & Poble-sec