Heads up! We're working hard to be accurate – but these are unusual times, so please always check before heading out.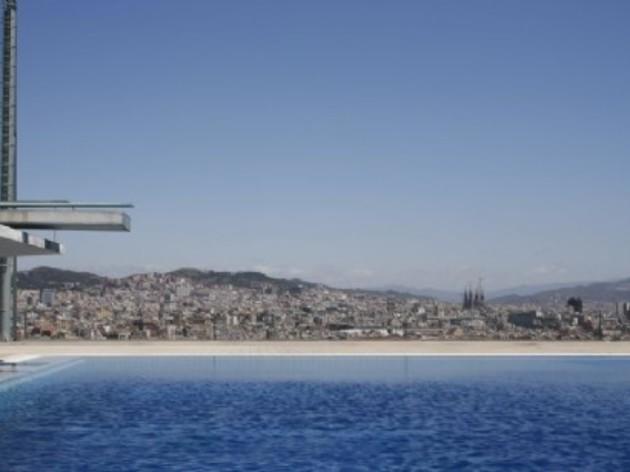 Outdoor swimming pools in Barcelona
10 outdoor pools in Barcelona where you can swim under the open sky all summer
When you're thinking of things to do in Barcelona and you fancy a day under the sun splashing around in a swimming pool, you're in luck. The city's got no shortage of outdoor swimming pools where you can take a dip and forget about the heat for a while. We recommend 10 spots where you can dive in without being a member, paying just a one-time entrance fee.


Recommended: Swimming pools in Barcelona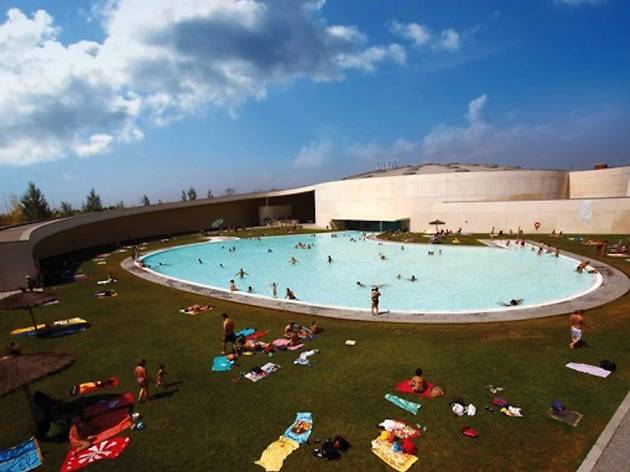 Parc Esportiu de Cornellà
The outdoor pool at Parc de Llobregat (Av. del Baix Llobregat, s/n) is in Cornellà (which you can get to via L5 on the Metro), but it's more than worth the journey. Designed by Portuguese architect Alvaro Siza, it's quite the gem. The pool has an oval shape and is surrounded by a grassy area where you can play games or just lie back and sunbathe. For a more serious swim, there's also another, covered, pool connected to the outdoor pool by their shared water. Modern, practical, with a play area as well as swimming lanes, this pool is just what the summer ordered.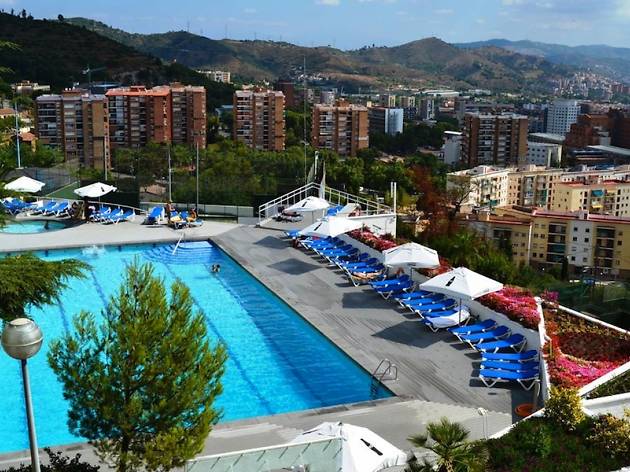 It's all about the views here. Located on the Carretera de la Arrabassada 107-127, on the way to Collserola and Sant Cugat, this is a swimming pool straight off the silver screen. You can see all of Barcelona, as you stretch out on comfy lounge chairs in very nice surroundings indeed. In fact, at first it seems like the spot is just for jet-set bathers and friends of Paris Hilton, but you can spend the whole day here for just €10. Forget your troubles for a tenner? We're in!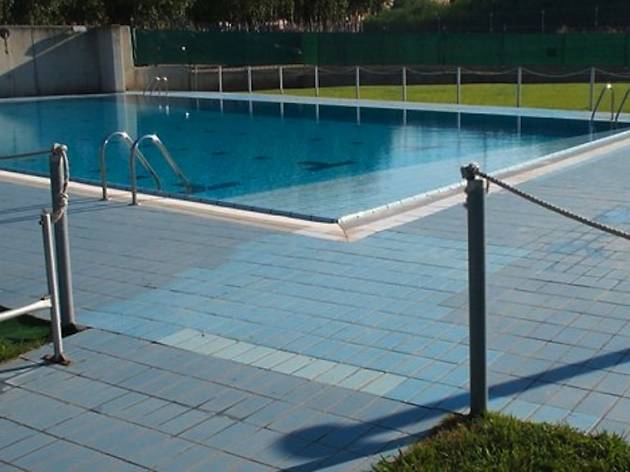 You say it's sunshine you want? At the Clota swimming pool (Plaza de la Clota, 1), you can lie in the sun like a lizard. Spread out your towel in a spacious area of 2,000 m2 with natural grass next to the pool. When it gets a bit scorchio, take a dip, and when you're hungry, head to the vending area. The price has got to be the best in town, at just €5 for the day.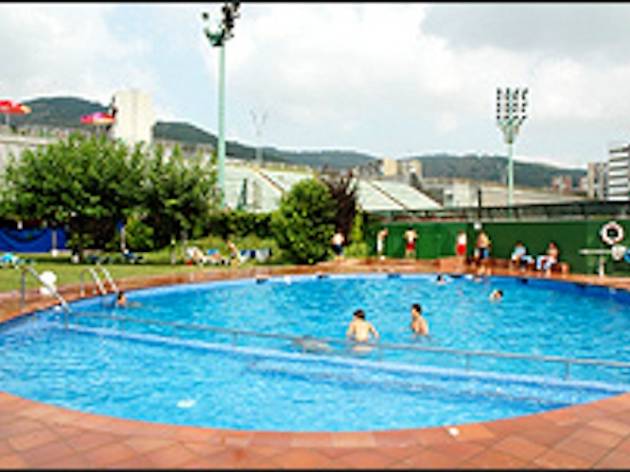 ©Tenis Vall d'Hebron
If Sunday's your only day to disconnect, don't worry. The last day of the weekend is when the swimming pool at Tenis Vall d'Hebron (Pg. Vall Hebron, 178) opens from 10am to 8pm so you can spend the whole day in the water. If you've got kids, definitely bring them along as well. The pool's not very big or deep, so you can play with the little ones without worry. It's also surrounded by a good-sized green space where they kids can play and run around until they're tired enough to go home for a nice sleep.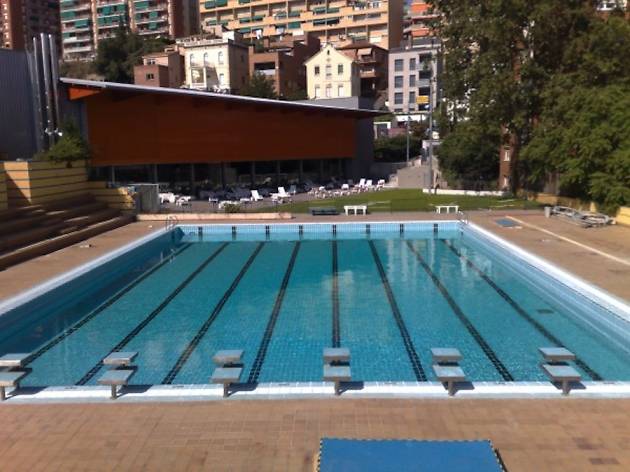 CEM (Municipal Sport Centre) Can Toda
Near Park Güell (at Ramiro Maetzu, 25), you can practise your free diving as much as you want. This two-metre-deep swimming pool is a joy for all aspiring scuba divers. If you're a big fan of swimming, and quite good at it if you do say so yourself, this 25-metre-long (Olympic-size) pool is just the spot to swim laps till your lungs give out. You can even kick off of the starting blocks at each lane. On your marks, get set, go!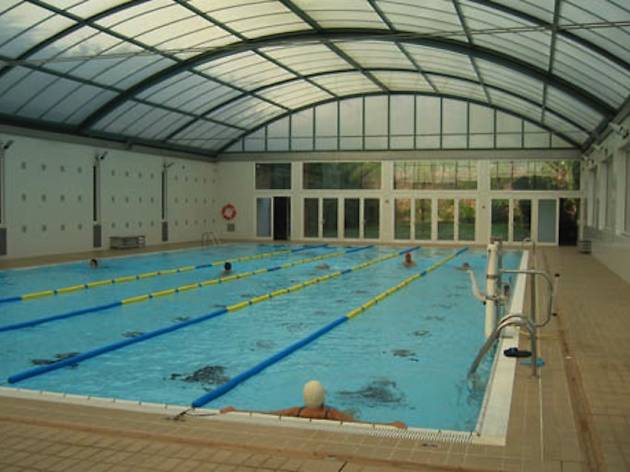 Attention swimmers, it's time to get serious! At this pool, even though in summer it's uncovered, you still have to wear a swimming cap in the water. Maybe that's annoying for kids or cumbersome for adults trying to make hair-fashion statements, for dedicated swimmers, it's an ingredient for racking up those daily laps. Grab your goggles as well to complete your look. The price? It won't cost you more than €10. You'll find the pool at C/Costa Daurada, 12.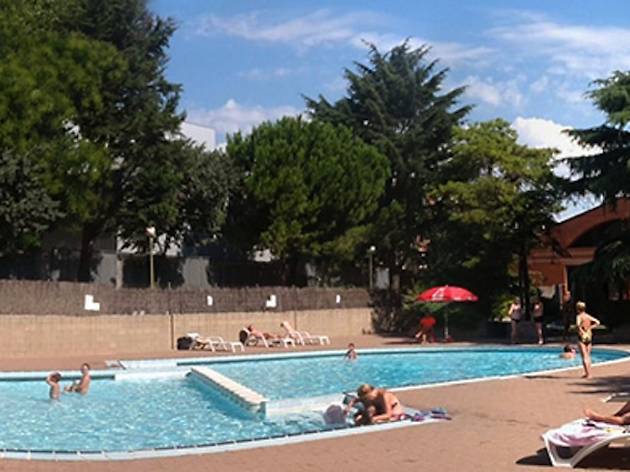 This small but charming swimming pool is not very deep and features a splash pool for the little ones. It's a dream come true for parents who love taking a dip, and it's got the bonus of being located in a nice area with space for lounge chairs and a few meters of grass nearby. Plus, with the one-day entry fee you can use the rest of the centre's facilities (Via Bàrcino, 84).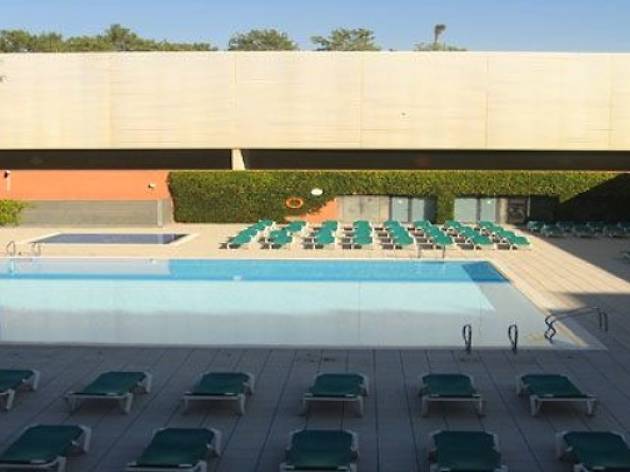 Summer's here and you're feeling lazy. It happens to the best of us. If what you want is rest and relaxation, get to the Bac de Roda sport centre's swimming pool, where the stars of the deck are the lounge chairs. Among the more than 100 dotted around the water zone, you'll find one where you can settle in and sleep like a baby if that's what your heart desires. Within a type of interior patio garden, the area is quite peaceful and you can forget about the outside world for a while without leaving the city limits (Rbla. Guipúscoa, 25). Just cross your fingers that if peace and quiet is what you're looking for, there won't be a lot of children at play in the smaller pool made just for them.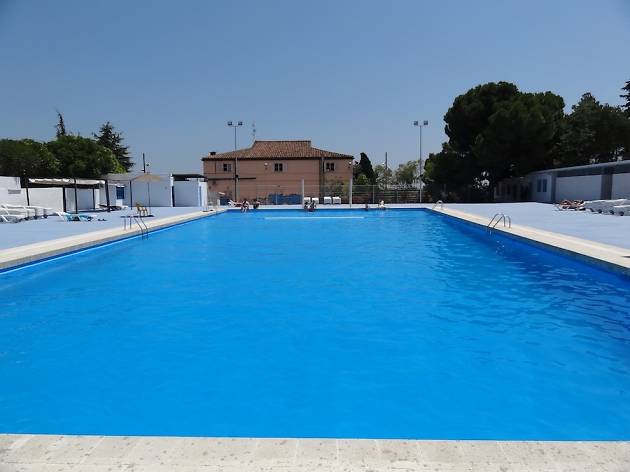 Hey, this one's got a bar area! Uptown enough to give you great views of the city, here's a spot where you can stop your stomach growling after a refreshing swim. If you're interested in the pool as much as the food part of the day, you'll be happy to know the facilities at the Guinardó sport centre (Telègraf, 31) have been renovated and the place looks great. Good showers, a sizeable swimming pool (25% shy of Olympic standards) and loads of fun. There are no swimming lanes in summer, and, let's be honest, what you want is to play and splash around more than swim laps, isn't it? Do your thing in the water for less than €6 – one of the best prices in the whole city.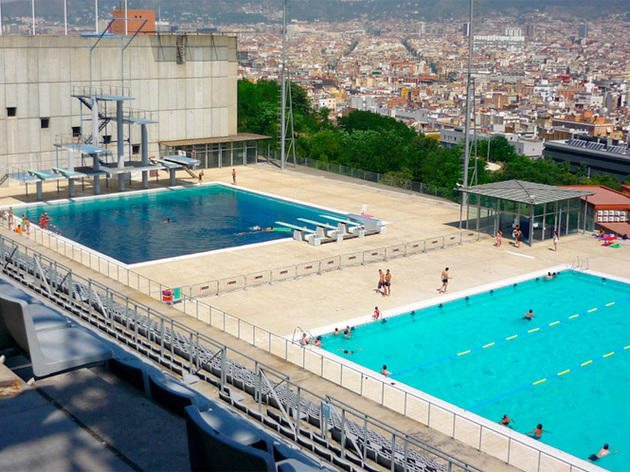 Piscina Municipal de Montjuïc
These municipal swimming pools are Olympic-sized, so don your most special swimsuit because the occasion calls for it. Getting wet in these waters (at Miramar, 31) will make you feel like champions. The daily entry fee costs less than €7, and the views of Barcelona are truly spectacular. There are some diving boards, but don't try to be brave – if you're not a great swimmer or not used to jumping or diving in, look but don't touch.