21 great things to do in Barcelona
Find the best things to do in Barcelona, from admiring architecture to tasting true paella and all that's in between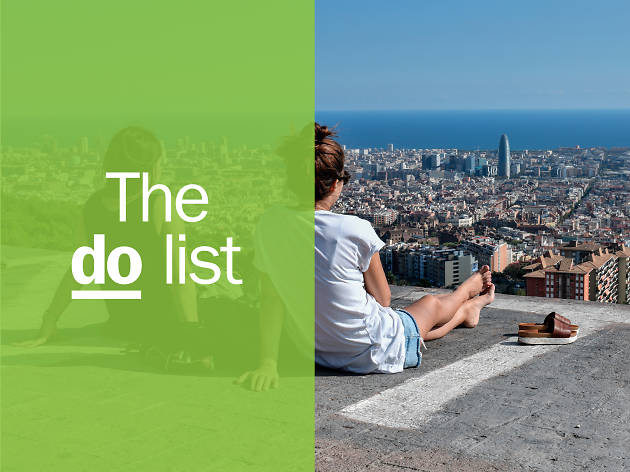 Barcelona has so much great stuff to offer that you run a risk of missing out on some of the best things to do on any one trip to the city. There are top museums to see, fab restaurants to dine at and the hottest nightlife to take advantage of… Thankfully, we're here to make sure you get the most out of your visit with the best attractions and activities to experience in Barcelona – as picked by our expert local team. Read on and start ticking off Barcelona's most brilliant sights.
Done something on this list and loved it? Share it with the hashtag #TimeOutDoList and tag @TimeOutEverywhere.
You can also find out more about how Time Out selects the very best things to do all over the world and take a look at our list of the 50 best things to do in the world right now.
More great things to do across the globe
Going out and doing things satisfies our need to explore, to learn and to grow (and then to brag about it on social media). Our hope is that the DO List becomes not just your bucket list, but your inspiration to experience and appreciate the corners of magic in the world.
Plus, you won't want to miss...
Comedy, Stand-up
Casino de l'Aliança del Poblenou, El Poblenou
Dylan Moran will once again offer his unique take on love, politics, misery and the everyday absurdities of life, all served with poetical panache from one of the finest comedians of his generation. Moran has been called the Oscar Wilde of comedy, and his famed style – deadpan, witty and crackpot lyricism – promises to take you on an unmissable journey through his interpretations of the world, swerving cliché to offer a cutting blow to our idiosyncrasies. Moran has toured the world many times, including versions of his show as far afield as Kazakhstan, Ukraine and across the USA.
More to explore