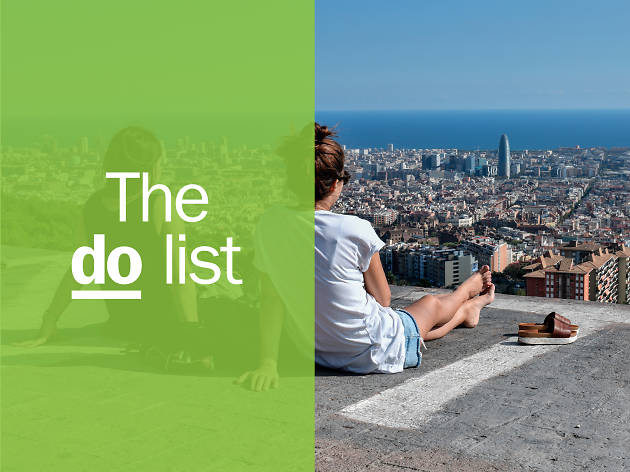 The 36 best things to do in Barcelona
From modernista masterpieces to some truly gorgeous beaches, get around with our guide to the best things to do in Barcelona
NOVEMBER 2019: Barcelona is a city that's always evolving, and we do our best to keep up. That's why we've just renovated our DO List, rounding up the absolute best things to do in Barcelona, whether it's your first time visiting or you've made the city your home. This time around, you'll find the Sagrada Família at number one, because no trip to Barcelona is complete without a stop at Antoni Gaudí's world-renowned masterpiece. Elsewhere, we've included more of his pioneering works (Casa Batlló, Casa Milà, Park Güell), Barcelona's best beaches, La Rambla, the Picasso Museum, Marlowe Bar (possibly the best bar in Spain), Käthe Wohlfahrt (a year-round Christmas shop), the annual 48h Open House event, Barcelona Cathedral, the Gothic Quarter, the Boqueria market, Ciutadella park and Plaça de Catalunya. Phew.
Daunted by the prospect of a trip to Barcelona? There's so much to do in this thriving cultural capital that you run the risk of going away convinced that you haven't really seen the place. We live here, and we're slightly intimidated by the sheer number of brilliant museums, fab restaurants and cutting-edge nightlife venues this city has to offer. But don't fear – we're here to make sure you get the most out of your visit with this run-down of the attractions you absolutely can't miss. Maybe you can't wait to feast your eyes on the Sagrada Família, or perhaps you're set on making a beeline straight for those picture-postcard beaches. Whatever your holidaying preferences, read on and start ticking off the city's most exquisite sights according to us.
Done something on this list and loved it? Share it with the hashtag #TimeOutDoList and tag @TimeOutEverywhere. You can also find out more about how Time Out selects the very best things to do all over the world.
More great things to do across the globe
Going out and doing things satisfies our need to explore, to learn and to grow (and then to brag about it on social media). Our hope is that the DO List becomes not just your bucket list, but your inspiration to experience and appreciate the corners of magic in the world.