What's the deal with Poblenou?
Poblenou was the centre of Barcelona's industrial revolution, and the best way to get to know it is to start at the foot of the neighbourhood: Ciutadella Park, where the touristic artery of Carrer de Pujades turns into a densely inhabited industrial estate. In the surrounding eight blocks, you'll hardly see any signs of the textile and transport businesses that were built in the 'Manchester of Catalonia' in the twentieth century; instead, you come across digital marketing agencies, spectacular co-working spaces, innovative speciality coffee shops and art galleries, all set in massive industrial buildings. And just when you think you've stepped into a Catalan-dubbed episode of 'Portlandia', you reach the heart of Poblenou's residential area, a village in itself: Carrer de Marià Aguiló. While the Rambla de Poblenou is where you'll find fewer locals and more tourists, residents can't walk 50 metres along Marià Aguiló without a few friendly hellos to acquaintances. This is Poblenou, a Barcelona neighbourhood that's managed to escape gentrification so far – you'll find plenty of shops closed on Saturday afternoons – surrounded by the new industry of the twenty-first century.
If you only do one thing
Head down to the beach. As well as soaking up some sun, you can book yourself in at La Base Náutica: the city's water-sports school has something to do all year round. Get moving with a paddleboard class, and you'll never go back to pilates.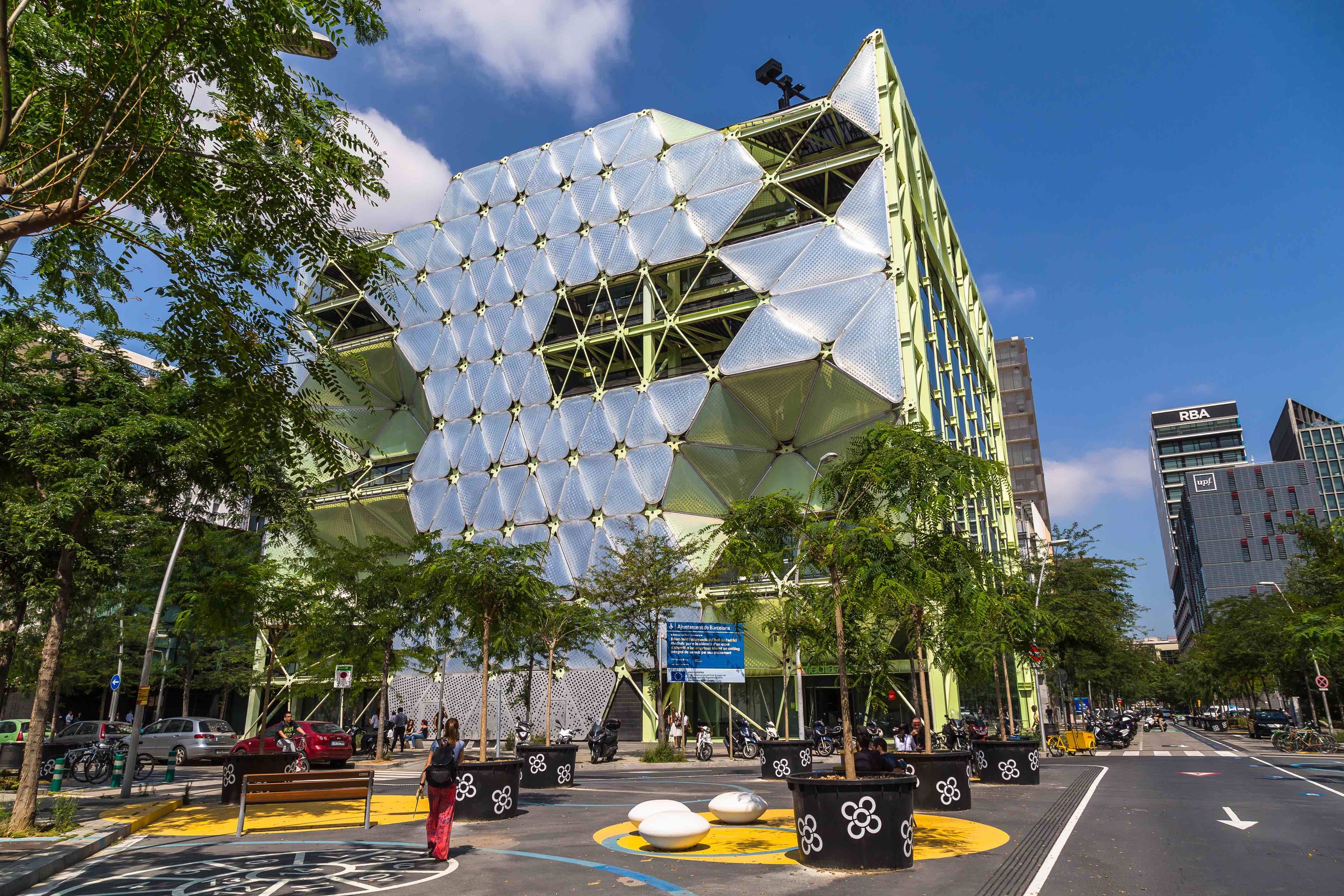 Chill out
Grab some beers and healthy eats at Vai Moana, a beach bar with a Polynesian vibe – it's a big step up from eating on the sand.
Get cultured
Get to the Disseny Hub, a hub of 'coolture' bringing together the city's Design Museum, the FAD design centre, and an excellent general and specialised library.
Go off the beaten path
Pay a visit to La Escocesa, a creative factory – part-squat and part-urban art space – that will leave you completely gobsmacked.
Stay up late
Ready to party? The popular option is Razzmatazz, one of Barcelona's best clubs, where you'll find five gig and club spaces under one roof, each with a different musical theme.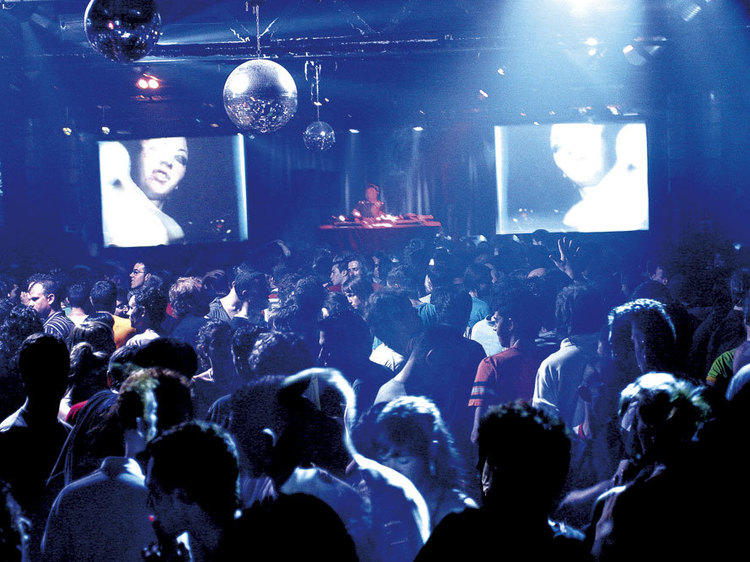 Razzmatazz
Eat here
Maybe La Rambla del Poblenou is more touristy than other areas, but it's definitely not just for tourists. It's where you'll find Els Tres Porquets, an excellent Catalan restaurant serving up locally sourced haute cuisine.
Another great classic spot is Els Pescadors: a place that's evolved over 40 years from a bar lined with slot machines to a top seafood eatery.
If you're on a bit of a tighter budget, at Cal Cuc you'll find Southeast Asian dishes with stellar execution and dishes priced at just a single digit – get one of the best ramen in the city for only a fiver on Wednesdays.
And if you want to tapas with the best of them, get to El Menjador in the tiny theatre Sala Beckett, where you'll find a good sampling of classic Catalan small plates and one of the most traditional daily set lunch menus in the area.
Drink here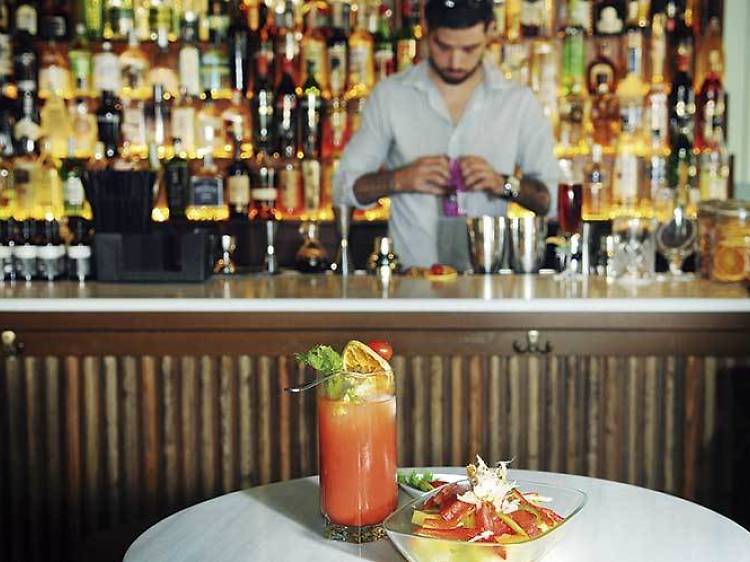 Balius. Photograph: Ivan Giménez
Balius combines classic cocktails with the traditional Spanish cookbook. Try an Atascaburras ('Donkeystopper'), based on a recipe documented in 'Don Quixote'.
Poblenou is a powerhouse of craft beer, and the staff at La Cervecita Nuestra de Cada Día are scholars without snobbery: tell them what you like, and they'll serve you the most poetic glass of liquid gold with two fingers of foam.
If the grape is more your thing, Més de Vi is a flirty wine bar whose blackboard offers select varieties by the glass, accompanied by signature tapas; it's an ace choice for an evening snack or even a lovely light dinner.
If you want straight-up booze, get your elbows on the bar at Madame George, a reliable cocktail bar with a queer, glam-rock soul.
And if you've had a few too many at any of the above, treat yourself to breakfast at Little Fern: a speciality coffee shop whose brunch works wonders.
How to get to Poblenou
It couldn't be easier. Jump off the L4 (yellow line) metro at the Poblenou stop if you want to start exploring the residential area or at the Bogatell stop to kick things off in the industrial zone. You can get to either in just fifteen minutes from the city centre.
What else is nearby?
Neighbourhood borders aren't something you can see readily here – a step to the north, and you're in Clot, a working-class neighbourhood and possibly Barcelona's next trendy neighbourhood, if the property market tells us anything.