The Raval's Festa Major: a four-day street party
Find out what's on from July 16 to 19 during the big street party in the Raval, Barcelona's most multicultural neighbourhood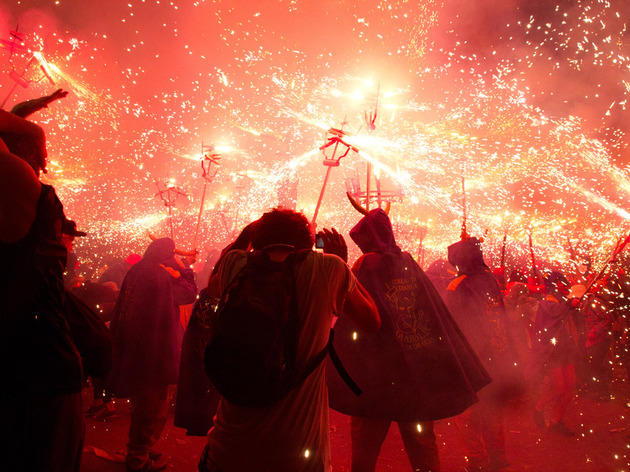 Every year the Raval celebrates its big Festa Major street party to coincide with the feast day of Mare de Déu del Carme, the barrio's patron saint. What this means for you is that from July 16 to 19, you can join in with their programme of events including parades, 'correfocs' (fire runs), 'castells' (human towers), light projections, sport, all kinds of live music, chocolate feasts, dances and more.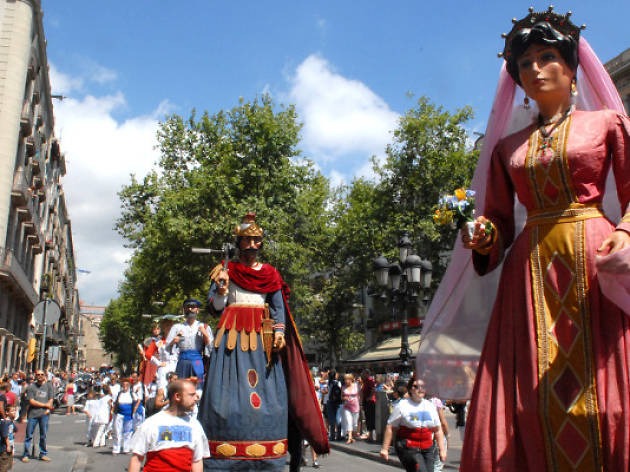 A parade starring the big choral societies of the neighbourhood will kick off the festivities at 7.30pm, ending up at 8.15pm in Plaça Vicenç Martorell, where there will be dancing giants and bigheads, along with other festival characters, including 'bouets' and the Raval 'vaquilla'.

Viqui Molins, a neighbourhood social activist, is in charge of reading out the opening speech. And finally, at 10pm there will be a concert from Raval's Band and dancing.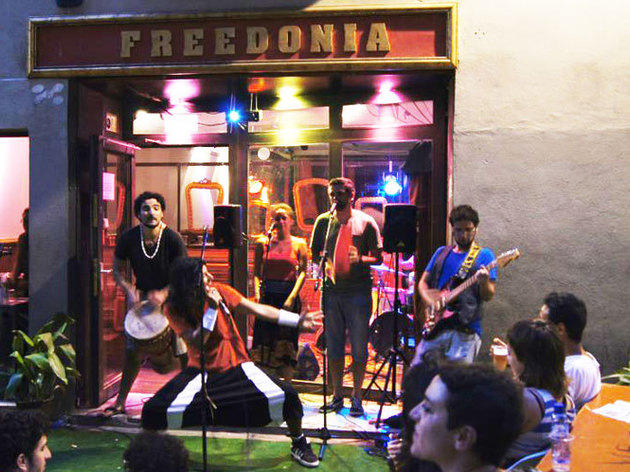 You can start off the evening at 6pm with the kids with 'Contes de festa major' ('Tales of the Festa Major') with Gina Clotet at the Biblioteca Sant Pau. The travelling Haima puts on workshops in henna, calligraphy and scents – an Eastern touch from 2pm on the Rambla del Raval. Be sure you stroll by C/Robadors to check out the special Festa Major decorations, 'The flowers of the Raval'.

At night the concerts are the main attraction, and you'll find something for everyone, with habaneras in Plaça Caramelles (5.30pm-7pm), punk in Plaça Jean Genet (9pm-2am), eight hours of pop in Pista Aurora (Aurora, 24), blues (Nou de la Rambla at Paral·lel), disco-funk on the Freedonia stage (Lleailtat, 6) and, of course, the Festa Major dance in Plaça dels Àngels from 11pm.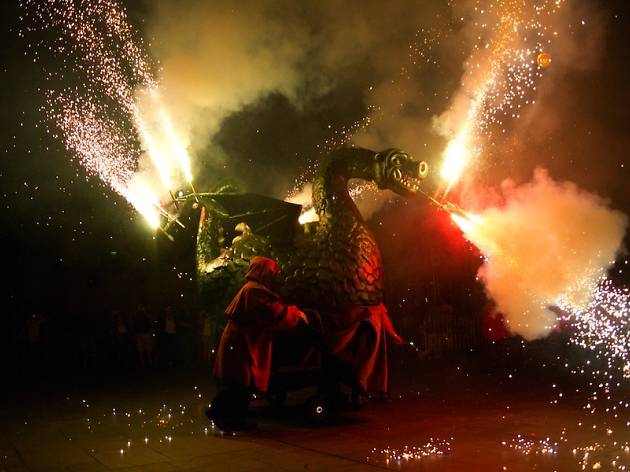 One of the epicentres of the day is Plaça Salvador Seguí, where a lot of the events will take place. In the morning you'll find markets, workshops for kids, chess tournaments, storytelling and a meal for locals and visitors. At 5pm there's a free screening of the family film 'Metegol' ('The Unbeatables', shown in its original language, Spanish/English) at the Filmoteca. And later there are concerts, including recommended acts Ayora and Funk'On Crest.

El Rastro de la Virgen (Verge, 10), the open-air market of recycled art and second-hand clothing and other items, organised by La Virgen Despacho Cultural, is putting on a special edition with live music and bar service.

Our friends at Freedonia are also joining in the street party with a session from the group Ká (Lleialtat, 6). Outside there are silent movies with jazz music in Plaça Martina Castells, with films featuring Charles Chaplin, Harold Lloyd and Jimmy Aubrey (10.30pm-2am).

On the main stage in Plaça dels Àngels there's sikh music (7pm-8pm) and the Festa Major dance with the Ciutat Vella Rumba Symphony (10pm).

The most traditional events of the day include a day of 'castells' (human towers) en Plaça Gardunya (6.30pm-9pm) and the big correfoc (fire run) between 10.30pm and 11pm that will run through the main streets of the barrio.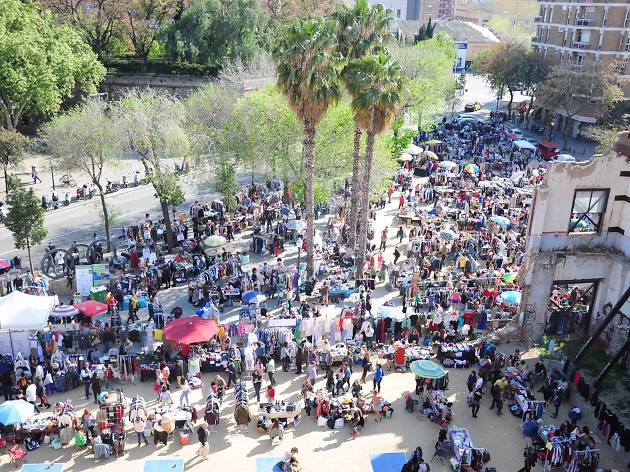 ©Flea Market
The Museu Marítim gets into the spirit with an Open Day for its neighbours. Fleastock (Plaça Blanquena, 11am-10pm) is the Festa Major special edition of Flea Market, a popular second-hand market with its usual stalls and offerings as well as concerts and food.

In Plaça Salvador Seguí at 10pm the open-air cinema cycle Puttanesca kicks off, and where C/Robadors and C/Sant Rafel meet there's a hip hop concert with Escandaloso Expósito and Hartosopash starting at 6pm. There's more music from the neighbourhood's Moroccan community: to celebrate the end of Ramadan they're putting on a concert of traditional music on Rambla del Raval (7.30pm-9.30pm).
More to explore