The World Class Cocktail Festival is showcasing Barcelona's best cocktail serves
That's the spirit! Say hello to some of the best drinks in Barcelona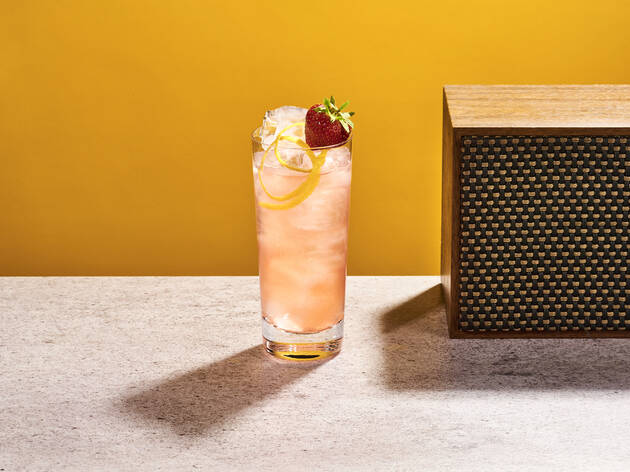 Let's be real: few things beat sipping a cocktail in sunny Barcelona. A colourful, historic city, it boasts some incredible bars – and the organisers of The World Class Cocktail Festival know it. In fact, that's why they're dropping by this year, highlighting the city's best pours, local spots and expert mixologists.
Giving you an excuse to explore more of your city, this touring drinks event travels across Europe in search of the best, tastiest, most sip-worthy cocktails. It's brought to you by drinks brand Diageo, and given that these guys have a portfolio comprising some of the world's most popular spirits including Johnnie Walker, Tanqueray No. Ten, Ketel One vodka, Zacapa rum, Talisker single malt scotch whisky and Bulleit Bourbon, suffice to say they know their stuff.
And the most exciting thing? The World Class Cocktail Festival hosts the biggest bartending competition in the world – so we think it's about time you got to know Barcelona's expert mixologists and sample the fantastic drinks on your doorstep. Check out the video below to catch a glimpse of what's on offer in Barca's drinking-holes during the fest (from 8 to 14 July), and then have a flick through the list below for more information about the event. Cheers!
Please do not share with anyone under the legal purchase age for alcohol. Drink responsibly.
A bit about the bars...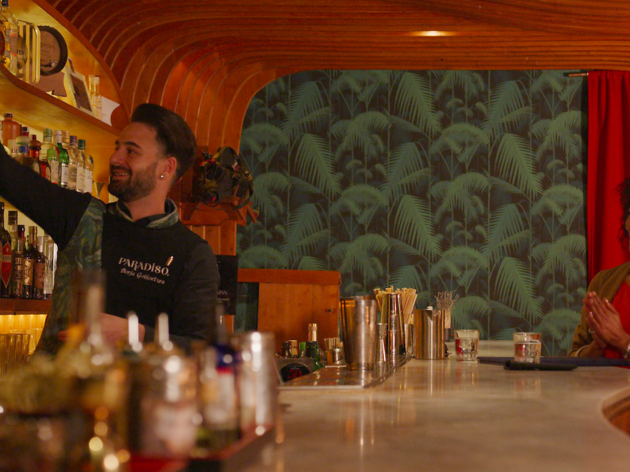 This cool cocktail bar serves up drinks alongside charcuterie that has been smoked in-house. For the festival, their offering is called the El Quiche – and it's a cocktail inspired by elements of both Spanish and Mayan culture. Featuring Zacapa 23, parmiggiano cheese, coconut and fried plantain, it's an unusual mix with an interesting backstory. Bartender and cocktail creator Borja Goikoetxea says that upon 'investigating links between Italy and the city of Zacapa, I discovered that in Zacapa they make a type of dry cheese (with which they make a cheesecake).' And that ' it may sound weird, wanting to make a food pairing with those products, but they complement each other very well'.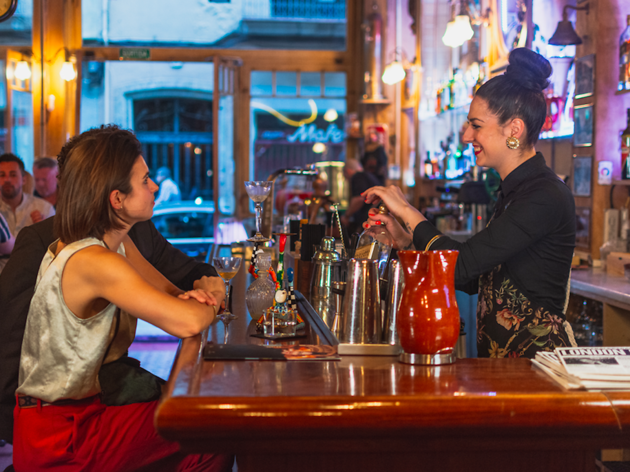 First opened in 1910, this bar is one of Barcelona's oldest. Styled somewhat like a London boozer but also including original, modernist, decor, there's more than meets the eye in this spot. Head there during the WCCF, you'll get to try The Voice – a cocktail made by bartender Magda Viegas. Featuring Johnnie Walker Gold label, as well as chocolate, it's a soft and sweet drink that, according to Viegas, should be served in a 'clay base made to measure, with the shapes of the female body'.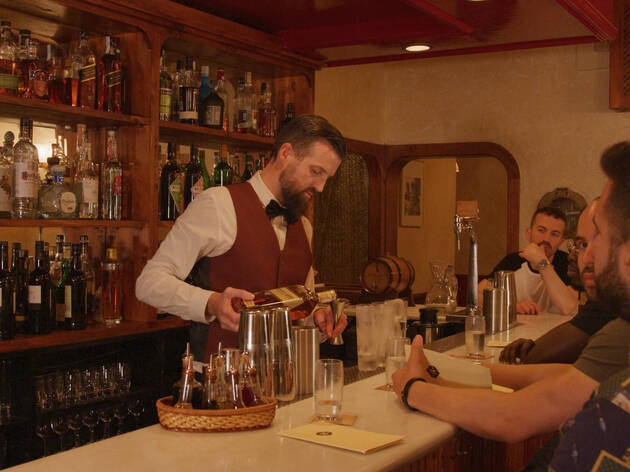 Championing locally-sourced ingredients, this classically-decorated spot opened back in the Autumn of 2018. For the World Class Cockail Festival, they're offering up the Toucha – a imaginative creation of bartender Dean Shury. A blend of manzanilla sherry, citric acid, seaweed soda and Johnnie Walker Gold label washed with smoked butter, this complex drink has notes of fruit, smoke and earthiness.
That's right, there are more than just the bars above taking part in the World Class Cocktail Festival. So if you're in Brcelona between July 8 and July 14, you can also drop into Dr.Lagarto, Coco Vintage Market or Vivo Tapas.
For more information, visit the World Class Club website