Heads up! We're working hard to be accurate – but these are unusual times, so please always check before heading out.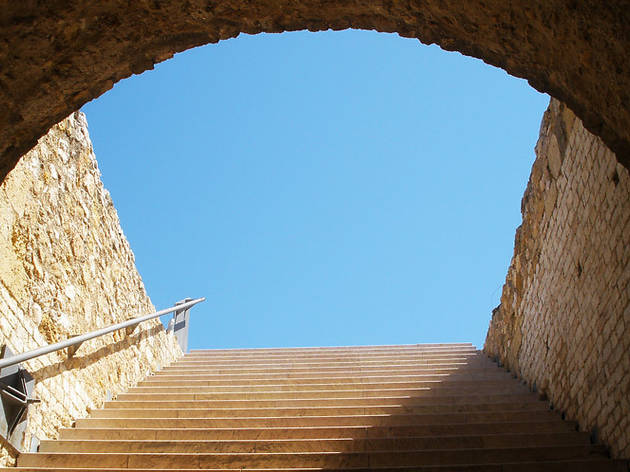 48 hours in Camp de Tarragona and the Costa Dorada
From the Roman Tárraco to the rugged terrain of Priorat
Imagine yourself driving a chariot for the Tarraco circus, paragliding above the Montsant, looking for the sundials in Porrera, climbing into a canoe in the marshlands of Siurana, and heading into a cave in Espluga de Francolí. It's time for an excursion to the especially active region of Tarragona. Your mission is to keep up with all there is to do. Tarragona is a city that can draw you to it, with its afternoon light, the Cathedral's rose window, the Rambla that leads to a magnificent balcony over the Mediterranean ... And this is exactly where you'll want to start exploring. Though so much time has passed, you can see and feel the city's Roman spirit all around you, and, once you've seen the Amphitheater, you've got to head to the Circus. The 93-metre-long corridor with a canon grotto, through which all passed who had to burst into the arena driving chariots, is nothing short of spectacular. And everything before you was built 2,000 years ago. Some spectator stands still remain, so you can get an idea of how they used to take in the shows.

Everyone can see that the town has superb views of the sea, but ... what if you look at it from the other direction? Several local companies organise water activities, such as Tarragona Blau, which takes a journey through coves and hidden corners, and, if time allows, stops so you can take a dip. Dinner is included. The view of the Tarragona coastline from the sea at sunset is a beautiful experience. When you wake up you might still have a hankering for more of the area's Roman past, not just that in the capital of Tarragona. So it's time to drive a few kilometres to find the Roman villa of Centcelles in the town of Constantí. It dates back to the fourth century and was inhabited by farm workers and livestock. The most important piece that remains is a Christian-themed mosaic that could possibly be the oldest of its kind on display today.

Also very close to the capital lies the mouth of the Gaìa river. It's a nice and simple trip to get there, and an easy hike on a well-marked path with the sea in the background and the Tamarit castle on the horizon takes you to a pleasant area where the current ends and where birds splash around in the cool water. If you'd rather be guided by an expert, La Sínia Environmental Association organises activities in the area, and you can visit their headquarters, the Hort de la Nòria, where they explain their environmental projects. Head a few kilometres south, to the region of Baix Camp, specifically toward the marshlands of Riudecanyes, where you'll find the Escornalbou castle and monastery. Augustinian canons lived here in the 12th century, Franciscans in the 16th, and in the early 20th century it was home to the diplomat, Egyptologist and historian Eduard Toda. As you can imagine, this monumental complex has undergone its share of refurbishments over the years, but that's what gives it its beauty, along with the views overlooking the Tarragona countryside.

The landscape changes once you get into the region of Priorat. Arid-looking mountains, many of their slopes filled with vineyards, remind us of the importance of viniculture in this region full of wineries in its small towns. Make a stop in Porrera where you can buy wine and check out some areas where wine is produced. One option is to take a route around town up and down the steep hills. In the main square you'll find a panel that lists all the sundials in town. There are a number of them and some are quite attractive and original. Whatever you do, don't miss the immense sundial on C/ Pau Casals. Hang around in Priorat for the last day of your getaway because you won't want to miss a trip to the Sierra del Montsant. If you're feeling daring, you can get fantastic views from the sky, as this is one of the best places to go up in a glider. The company Parapente Montsant, in Cornudella, organises these flights with a take-off point in the Roca Corbatera. You're always accompanied by an expert in the two-seater gliders, so that might put you slightly more at ease. The flights take about a quarter of an hour, which will definitely become 15 of the most memorable minutes of your life. Needless to say that the bird's-eye view is spectacular.

Since it's now officially become a day to commit to adventure, set off for the nearby Siurana marshlands. There's quite a lot of activity here, especially in summer, making it a good place to get into a canoe or a kayak. Time to float in a fantastic setting and quietly savour your last moments in the region. Spend the first part of the last afternoon in the shelter of a cave, a much cooler option than the heat on the street. And not in just any cave either. In Espluga de Francolí, in the region of Conca de Barbera, is the Font Major cave, considered one of the seven longest in the world of those formed in conglomeration. And that's not all: a big part of its trajectory extends underground. Not for nothing, the word espluga means cave, and so far there have been about four kilometres of cave found in the Font Major. Remains have also been found, showing that this was home for some prehistoric ancestors. The tour is both fascinating and educational.

It all reaches its end in Valls. What can you find in the capital of Alt Camp that has given us and castellers (human towers) and calçots (Catalan 'leeks')? Since it's not calçot season and likely no one has scheduled any casteller festivals, there's an interesting museum that's worth a visit. The Museu de Carros i Eines del Camp, one of the most comprehensive ethnological museums , with an extensive collection of antique agricultural tools and instruments. The guided tour includes a visual display that shows how work was done in the fields years ago, and there's a tasting of nuts and sweet wines. With this good taste in your mouth, it's time to say goodbye to the surrounding regions of Tarragona.
By train: UA good way to get to Tarragona is by train, now that there's the high-speed AVE, the Euromed and other conventional rail lines serving the area. If you go by AVE or with Avant, the station is 10 km from the city centre, and you can take the bus to the centre itself. (902 24 02 02 / www.renfe.es).
By bus: Coach company Alsa (902 42 22 42 / www.alsa.es) links Tarragona with various Catalan cities.
By car: Tarragona is linked to Barcelona, ​​Tortosa and Valencia via the AP-7 and N-340 motorways, and to Lleida via the N-240 (the AP-2 from Montblanc).
Where to eat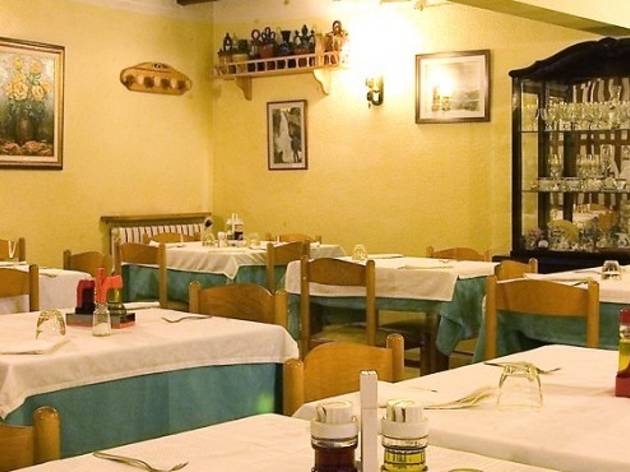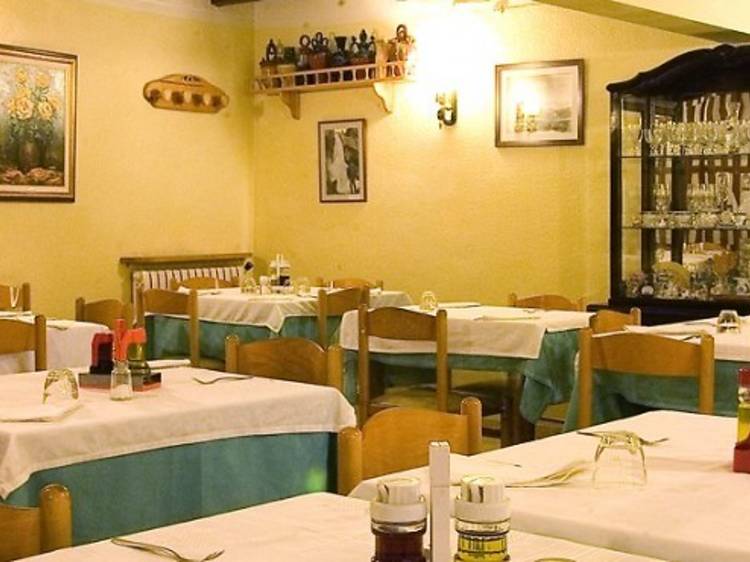 Not even the proprietors themselves know the exact origins of this establishment, but we do know that it's from the 17th century and they served food here and gave people passing through a place to stay. Today it's a restaurant that is big and full of antique photos, and most important, a home-made family-style cuisine.
Full set menus: €16 and €19. No other menu. Open for lunch daily. Closed Friday.
Plaça de la Vila, 10, Cornudella de Montsant. 97 782 10 32 / www.fondaelreco.com.
Home-made food with a set menu with three courses, dessert and drinks. The rabbit stew and the stuffed aubergine are among the star dishes.
Full set menu, weekdays: €11. Full set menu, weekends: €22. Open for lunch daily, and later with reservation only.
C / Nou Priorat, 12 bis, La Vilella Baixa. 97 783 94 54.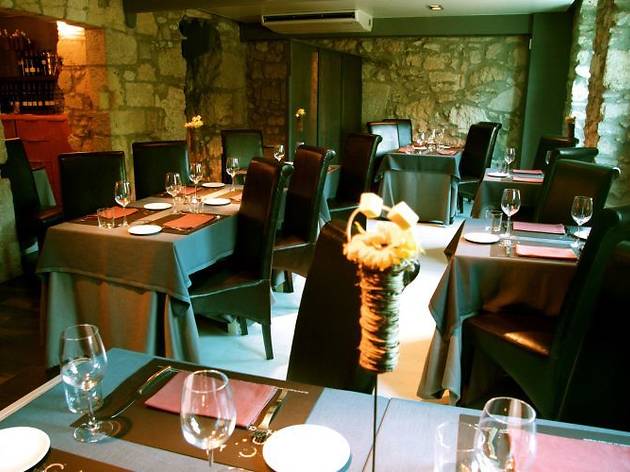 This modern restaurant is set in one of the most emblematic streets in the old part of Tarragona, among ancient stones, and hosts cultural events throughout the year. Haute cuisine and an excellent cellar stocked with Catalan wines. Try the pork solomillo with mushroom sauce and moussaka.
Full set lunch menus from €16. Open Tue-Sat.
C / Caballeros, 12, Tarragona. 97 724 37 56 / www.entrecopes.com.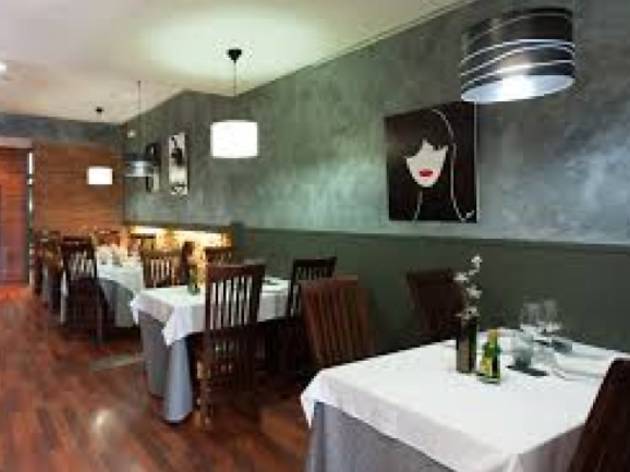 The dishes have an elegant presentation and an exquisite flavour in this restaurant with haute Mediterranean cuisine. The recipes are diverse, but definitely try a dish that features foie.
Full set lunch menu daily: €18. Other set menus from €38. Menu: €40. Closed Sunday night and all day Monday.
Ponç d'Icart, 19, Tarragona. 97 724 84 85 / www.elterratrestaurant.com.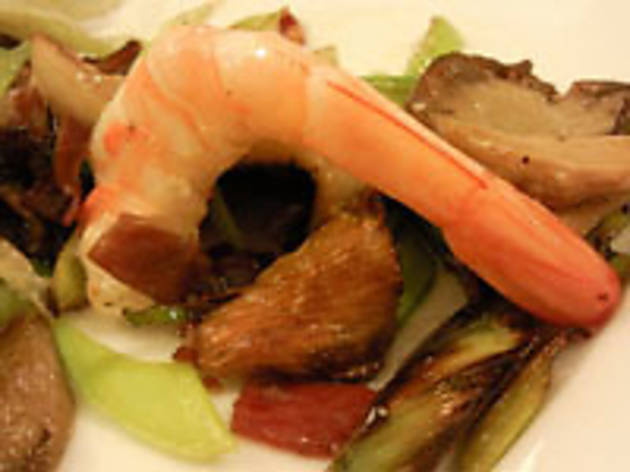 This small and elegant restaurang works mainly with barbecued meats, but there are also other excellent plates such as the piquillo peppers stuffed with prawn brandade and the grilled venison. Pair it up with wines from Priorat and Montsant.
Full set lunch menu: €11. Menu: €35. Closed Sunday night and all day Monday.
Fructuós Canonge, s/n (Montbrió del Camp). 97 783 30 00 / www.raconet.es.