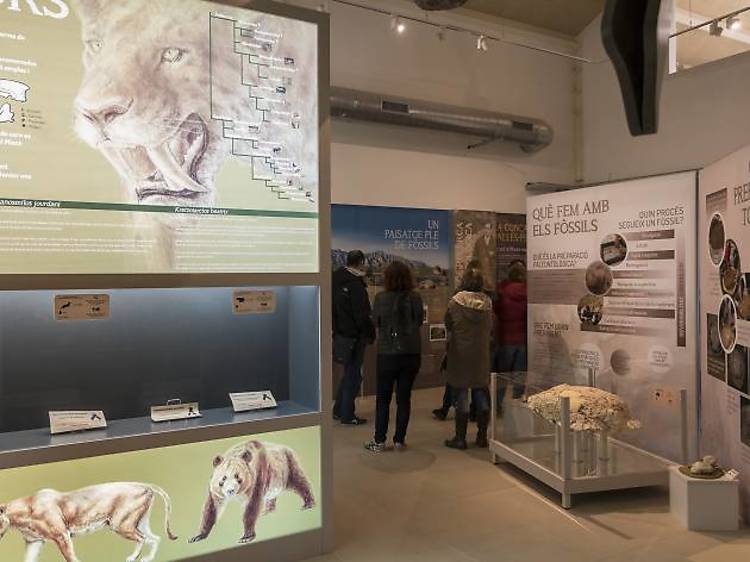 Important paleontological sites
When you get to Anoia, head for Els Hostalets de Pierola. It might be your first time, but once you're here reflect on the fact that it was filled with life long before us! The most important paleontological remains in Europe from the Miocene era — a period ranging from 23 million years to 5 million years ago! —were discovered here and finds include important remains of Miocene primates. This is why CRIP, the Centre for Paleontological Restoration and Interpretation is located in Els Hostalets. Its main mission is to promote the extraordinary paleontological wealth and importance of the Miocene era in the village, with an exhibition centre and educational activities for all ages. CRIP has also designed some interactive routes on the app P@leo_rutes. The ancient past and modernity come together in Els Hostalets de Pierola.
A good place for breakfast is Can Roviralta youth hostel, which is part of CRIP. Then head for Capellades!