Heads up! We're working hard to be accurate – but these are unusual times, so please always check before heading out.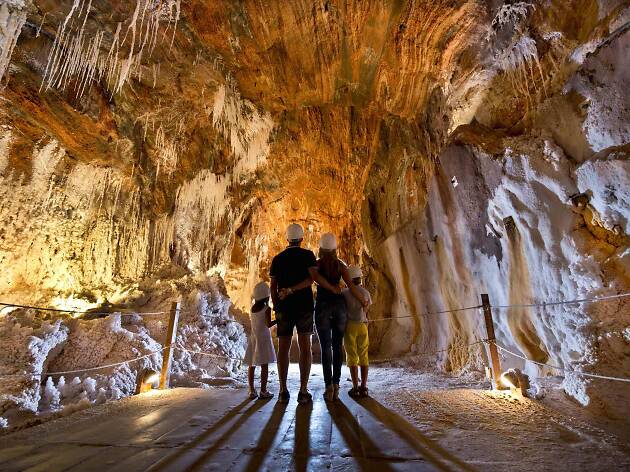 Around Bages, oil and salt
You'll visit a region rich in geological treasures and a land that yields excellent fruits
Have you heard about the Salt Mountain in Cardona? Undoubtedly it's one of those places that once you've visited you'll never forget. This will be the first thing you'll do when you get to the Bages region, but the day will offer much more: you'll wander through the Poble Vell in Súria, discover Migjorn oil or try a handmade dried biscuit. Let's go!
IN COLLABORATION WITH BARCELONA ÉS MOLT MÉS AND THE DIPUTACIÓ DE BARCELONA.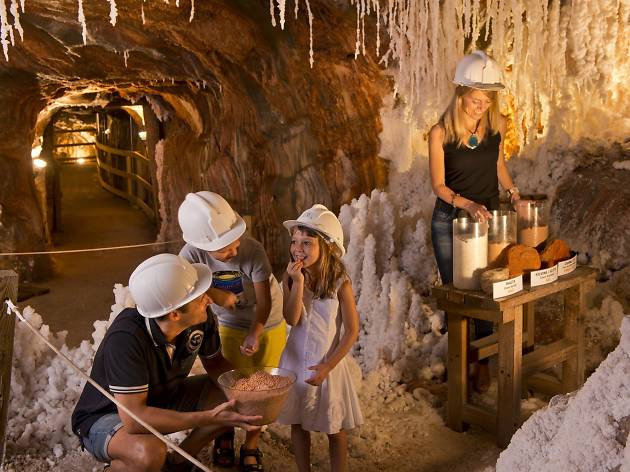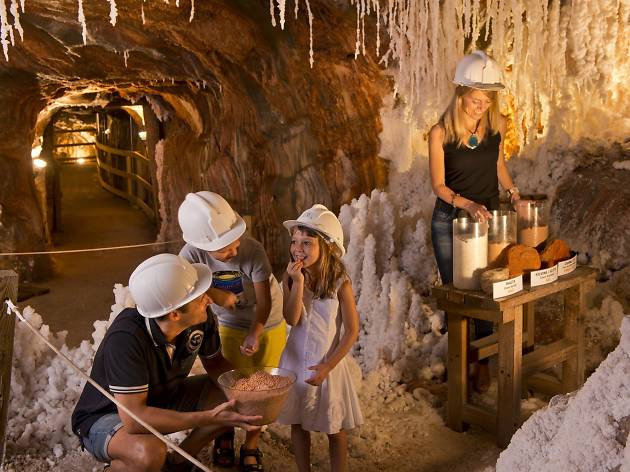 © Oscar Rodbag
Cardona has a spectacular castle, a town centre well worth visiting... but this is for another day! Today you'll focus on the mountain that for almost the whole of the 20th century was the main source of work in Cardona, the Salt Mountain, very visible because of its whitish colour. Today it is called the Salt Mountain Cultural Park, and there are guided tours that explain the exceptional geological character of the site and the importance of salt for humanity over the centuries. Wearing a miner's helmet, you'll explore half a kilometre of galleries and go down 86 metres among stalactites and stalagmites with impossible shapes.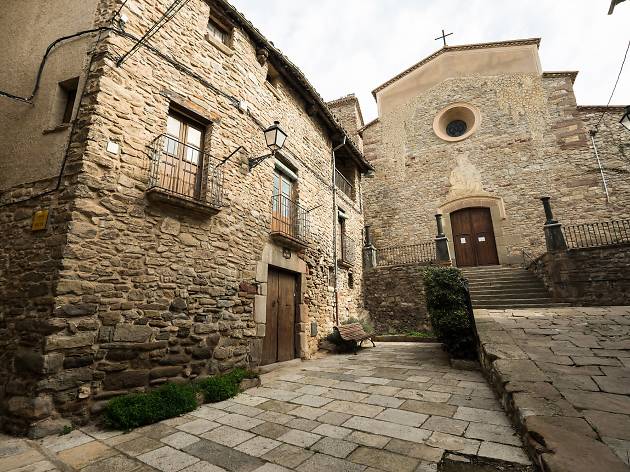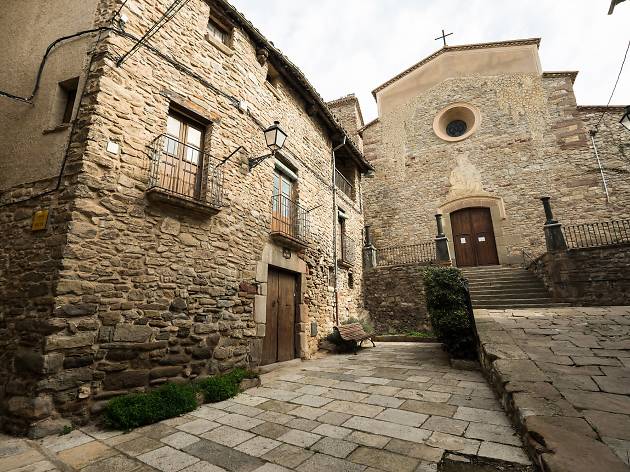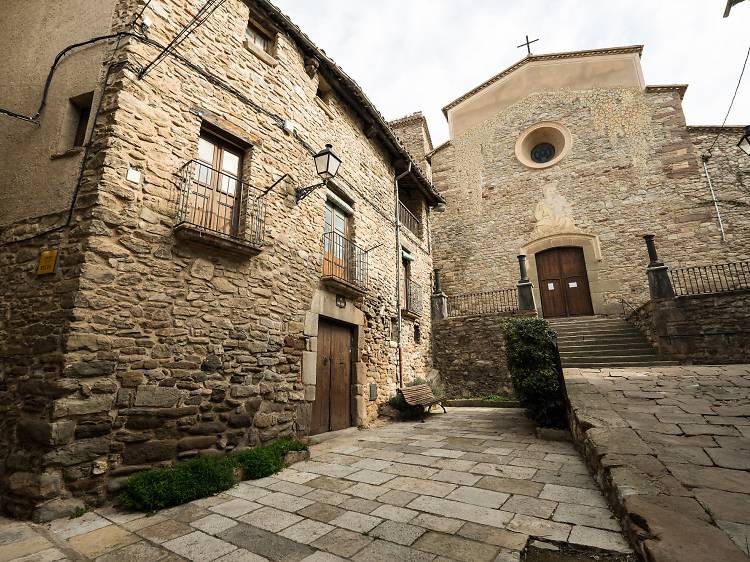 Súria, 'falletes' and Poble Vell
You'll next go to Súria. You're probably a bit hungry, so how about finding some 'falletes de Migmón'? What are they? A handmade dried biscuit inspired by the geological shape of the Migmón fault, one of the symbols of the town you're in. Now, with your hunger pangs at bay, head to Poble Vell, a small fortified town of medieval origin worth exploring. Next to a vantage point you'll find the Portal de Garbona. Cross it and you'll reach the medieval site, with cobbled streets and houses whose front doors bear the name they have had for years (Cal Castilla, Cal Juliu, Cal Quim, Cal Xicana...). Wander at leisure along Carrer de la Mura, Carrer de Sant Climent, Carrer Major... You'll soon reach Plaça Major, the centre point. Finally, you'll get to the church, attached to the castle, at the top of Súria.
You can have lunch at Masia Garriga de Castelladral. They serve traditional dishes with a modern twist and made with local ingredients. The restaurant is located in an old straw barn and has views over Montserrat Mountain.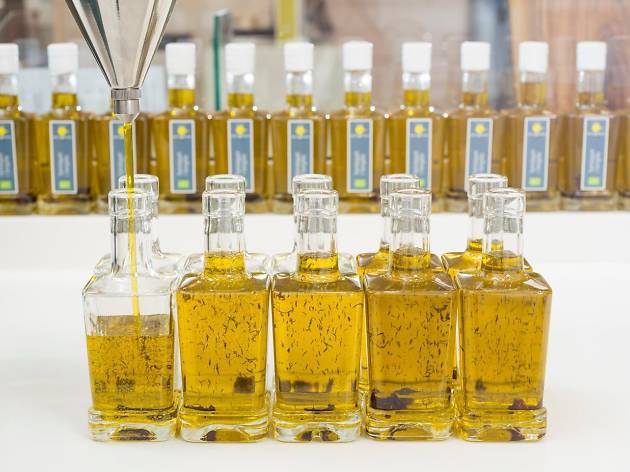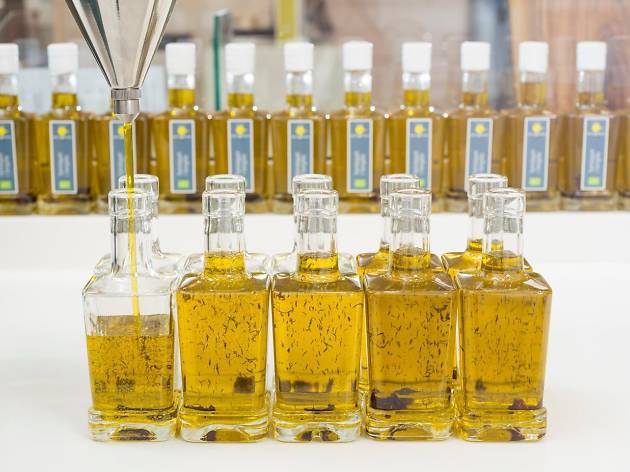 For your last visit you'll head to Navàs. There you'll be welcomed by the managers of Migjorn, a family and territorial project dedicated to recovering terraces and olive trees and that makes excellent extra virgin olive oil. There are different visits and we've chosen the one called Past and Present Olive Trees, which includes a walk around the olive trees, a visit to the workshop and an olive oil tasting and pairing with local products. Bages is a region that is establishing itself as a new olive oil tourism destination.