Heads up! We're working hard to be accurate – but these are unusual times, so please always check before heading out.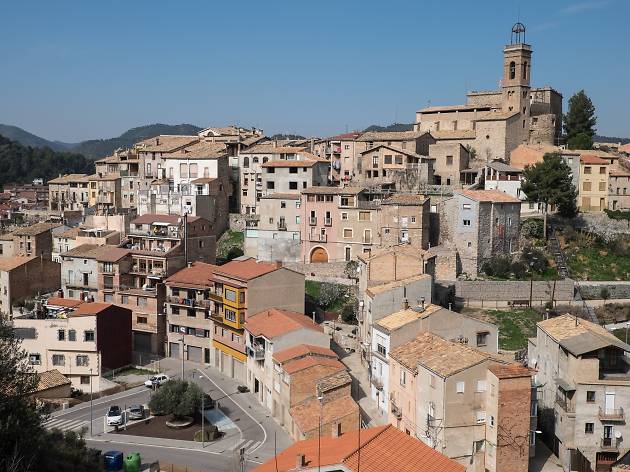 Bages, the white of salt and gold of oil
A getaway to discover some of the most outstanding spots in Catalonia and towns such as Súria
We're heading to one of the central regions of Catalonia, Bages, where you'll spend a few hours discovering three very different places: the Poble Vell in Súria, the Salt Mountain of Cardona and the olive trees of the olive oil company Migjorn. Which will you enjoy the most? Let's get going!
IN COLLABORATION WITH BARCELONA ÉS MOLT MÉS AND THE DIPUTACIÓ DE BARCELONA.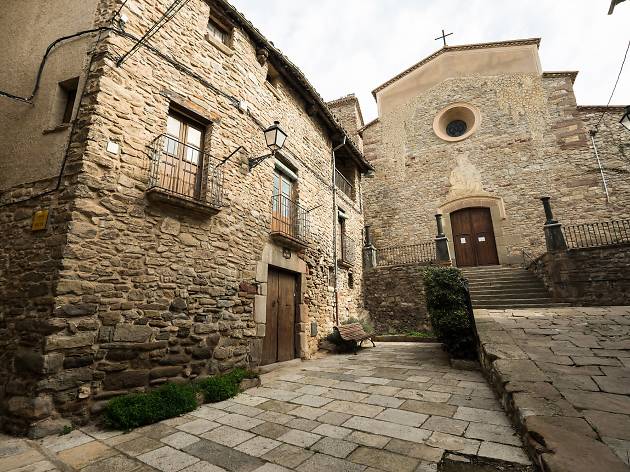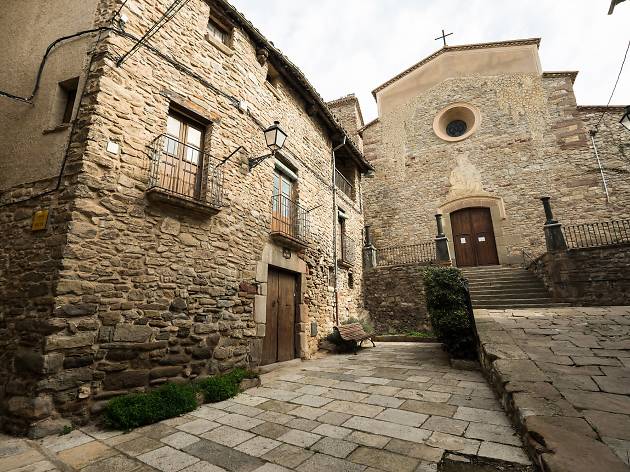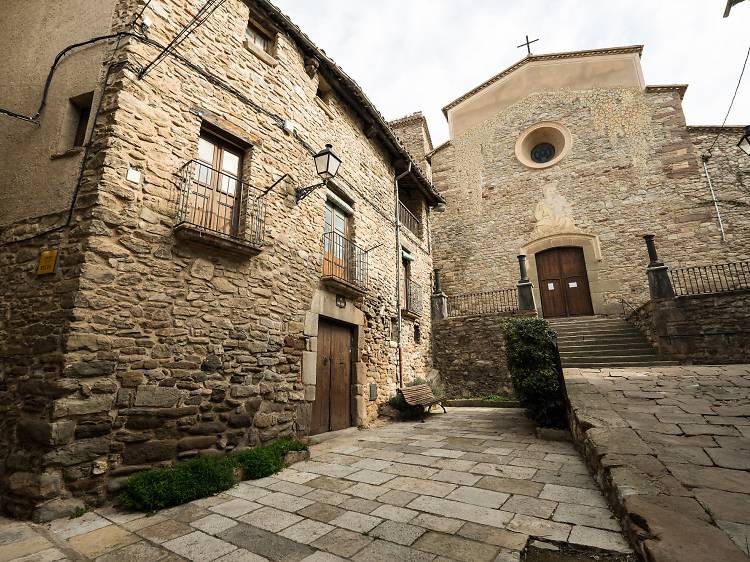 When you arrive in Súria, we recommend that you leave your in Carrer d'Àngel Guimerà, near the Cardener River, and walk along the-streets leading to the Poble Vell. It seems a very steep climb but isn't very far. For example, you can take Carrer de Sant Jaume and then Carrer de Sant Sebastià, and you'll soon be on high ground. Next to a viewpoint, you'll find the Portal de Garbona. Cross it and you'll be in the medieval site, with cobbled streets and houses whose front doors still bear the name they have had for years (Cal Castilla, Cal Juliu, Cal Quim, Cal Xicana...). Wander around at leisure, along Carrer de la Mura, Carrer de Sant Climent, Carrer Major... You'll soon reach Plaça Major, the centre point. Finally, you'll reach the church, attached to the castle, the top of Súria and the origin of everything.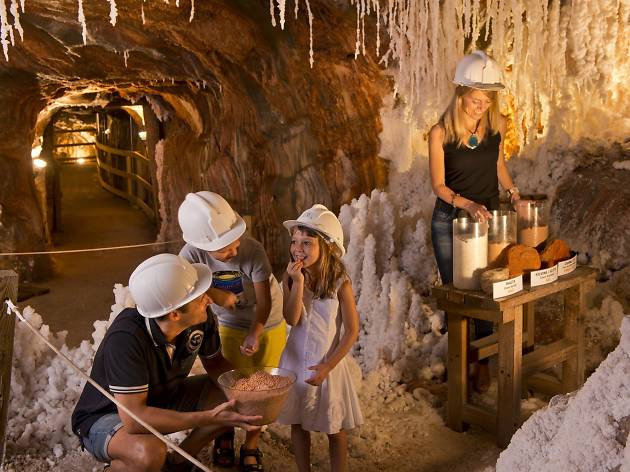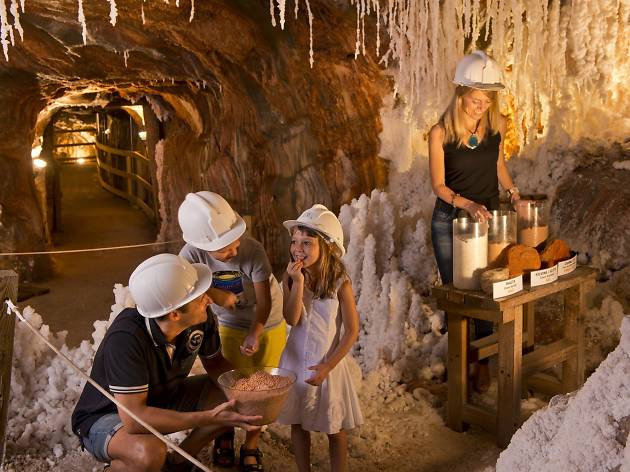 © Oscar Rodbag
Now you're off to Cardona, where you'll discover a mountain that throughout almost the whole 20th century was the town's main source of work. This is the Salt Mountain, today known as the Mountain Cultural Park. The white rock salt is everywhere and there is something magical about this place where, on a guided tour – including the option of a dramatised tour –, they will explain the exceptional geological features of the site and the importance of salt for humanity over the centuries. A tour that will interest both adults and children, bearing in mind that, wearing a miner's helmet, you will cover half a kilometre of galleries and go down 86 metres among stalactites and stalagmites of impossible shapes that have taken centuries to form drop by drop awaiting your arrival.
You can have lunch at Masia la Garriga de Castelladral, where they serve updated traditional cuisine with local products. Before or after eating, it is well worth wandering around the place, a charming EcoHotel built on an old medieval farmhouse. The restaurant is located in the old barn, with views of the mountain of Montserrat.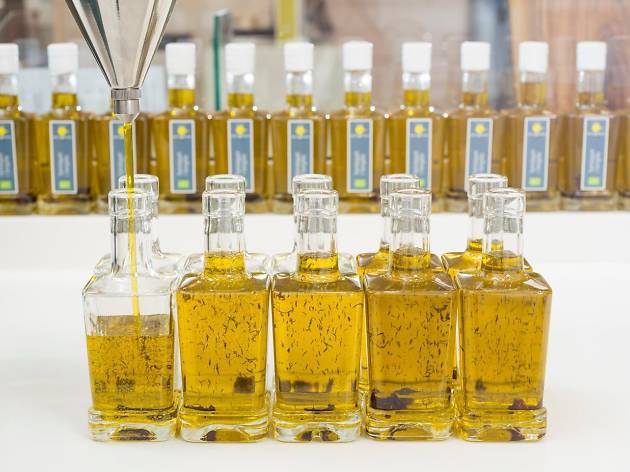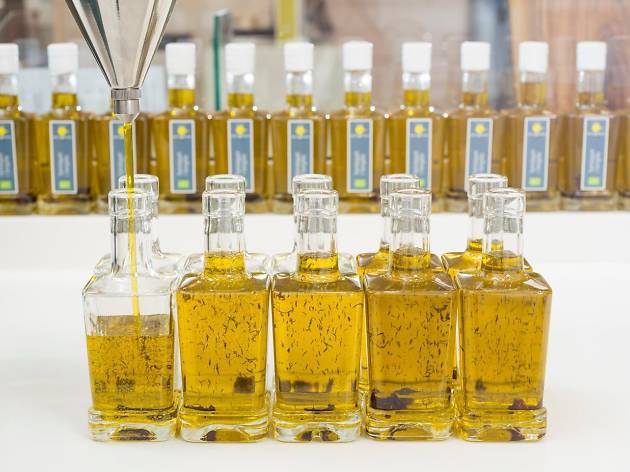 You'll end this getaway by exploring the world of olive oil. Head for Navàs, where the you'll be greeted by the owners of Migjorn, a family and territorial project dedicated to recovering terraces and olive trees and that makes excellent extra virgin olive oil. They offer different visits; we've chosen the one called Past and Present Olive Trees, which includes a walk around the olive trees, a visit to the workshop and an olive oil tasting and pairing with local products. A perfect example of the Bages region as a new olive oil tourism destination.