Heads up! We're working hard to be accurate – but these are unusual times, so please always check before heading out.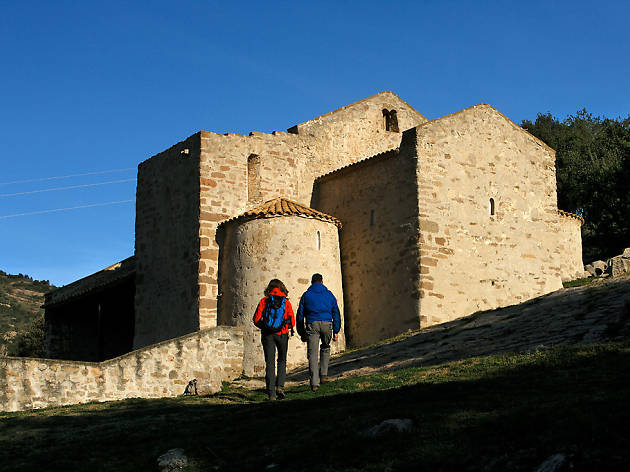 Berguedà, an active and cultural getaway
We recommend canoeing in La Baells Reservoir, cycling along a former railway track and visiting the church of Sant Quirze de Pedret
Who says that autumn and winter are not good seasons for water activities? Who says that bicycles are only for summer? On this getaway to Berguedà you can go canoeing and cycling, and still have time to discover a treasure that dates back to the 9th century.
IN COLLABORATION WITH BARCELONA ÉS MOLT MÉS AND THE DIPUTACIÓ DE BARCELONA.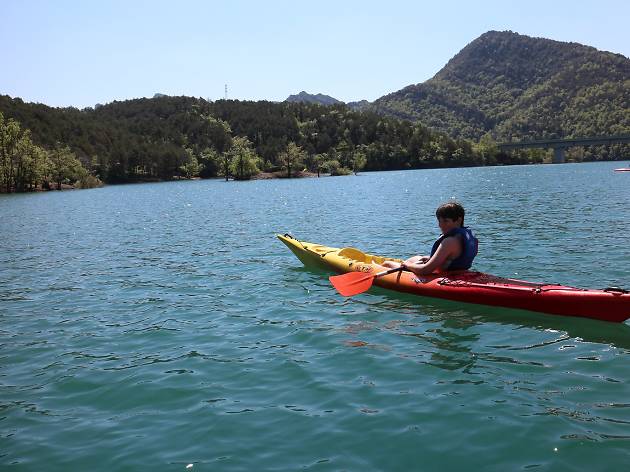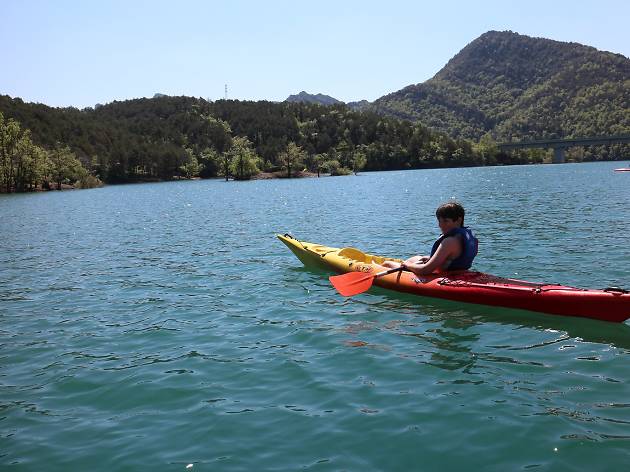 On the waters of La Baells
To start the day well you can have breakfast at Molí del Cavaller, in the village of Vilada. It is near La Baells Reservoir, and, in addition to the bar-restaurant, it has barbecues, outside tables, a camping area and car parking. After breakfast, it's time to get going! And the first thing you can do is enjoy the waters of the big reservoir, using the services and materials of the company Indòmit. Among the many activities they offer – not just on water but also land – you can go canoeing. They have single, open, closed and double canoes, for 3 and 4 people... And if you've never been canoeing, don't worry! You can take a 90-minute class to learn the basics and you'll be ready to contemplate the surroundings of the reservoir as you row.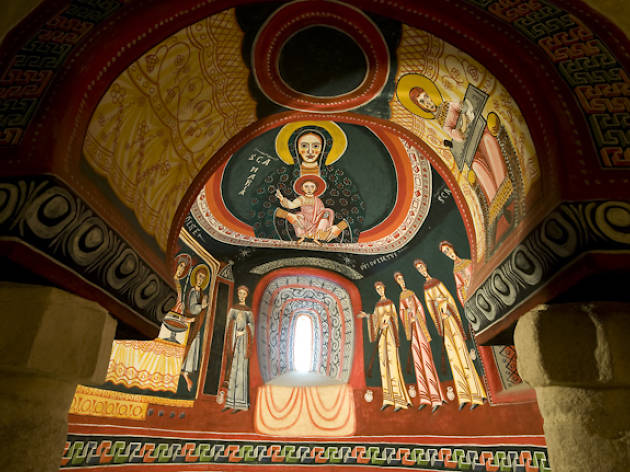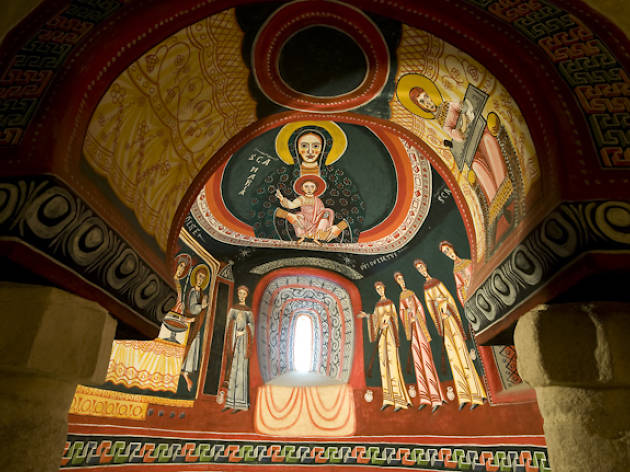 Time to leave the water and discover a pre-Romanesque jewel: the church of Sant Quirze de Pedret. Much remains to be discovered about this building, but everything suggests that construction began in the 9th century, while in the 10th it was enlarged to three naves with three apses. The mural paintings, of extremely high quality and great iconographic richness, are in different museums, but in the last restoration, completed in 1995, new ones were discovered in the central nave and apse, which place Pedret as the greatest exponent of the first Italian influence on Catalan Romanesque painting. Leave your vehicle in the esplanade in front of the Pont de Pedret bridge, another heritage site, in this case from the gothic period and well worth a look and a few good photographs and then take the short, easy and pleasant walk to the church.
Also at the bridge you can begin a route along the former railway (Via Verda) that, after 5 kilometres, will leave you at the Cal Rosal textile colony. It's an easy section, which follows the old Carrilet railway track, and ideal for cycling, but if you prefer you can also walk. The Llobregat River will be a constant travel companion, and you'll pass through three tunnels.
Once in Cal Rosal, stop by the restaurant Sol i Cel, where they have set menus both on weekdays and weekends and also group menus. After the obligatory after-lunch chat, it will be time to head home.