Heads up! We're working hard to be accurate – but these are unusual times, so please always check before heading out.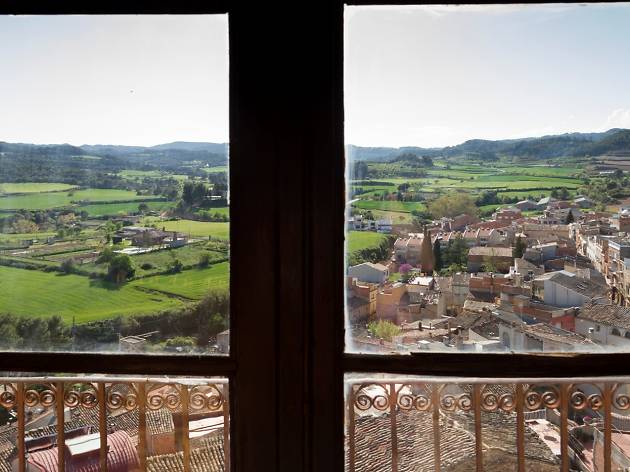 Charming towns in Anoia
Copons, Sant Martí de Tous and Piera will occupy your time in the region
Charming towns is a collection designed by Anoia Turisme to promote different historic towns in the region through maps of La Llacuna, Copons, Sant Martí de Tous, Piera and Castellfollit de Riubregós. Each map has information to explore their historic centres and get to know their main attractions. On this getaway, designed for two days, you'll discover three of them.
IN COLLABORATION WITH BARCELONA ÉS MOLT MÉS OF THE DIPUTACIÓ DE BARCELONA.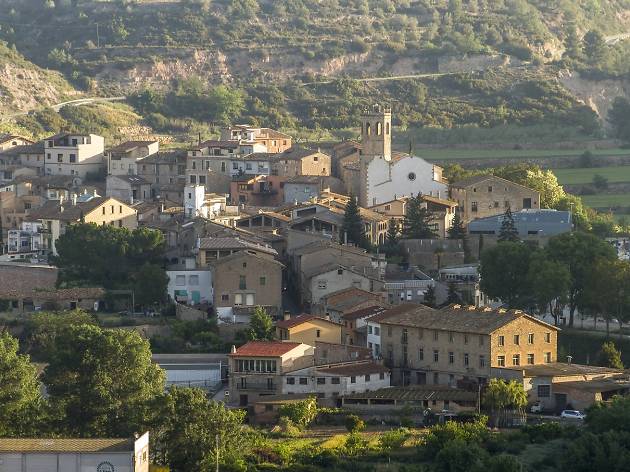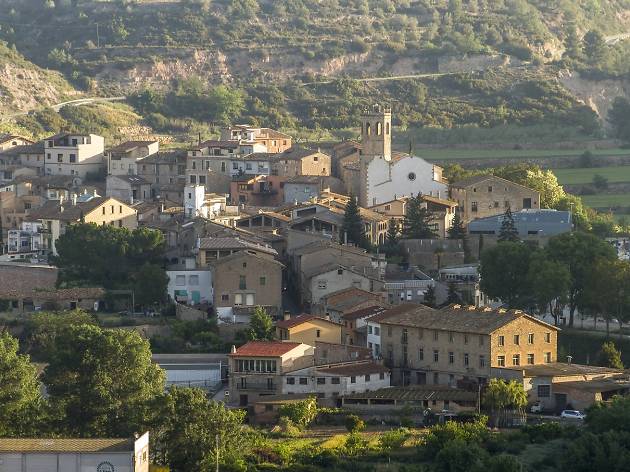 Start by exploring Copons, 15 minutes by car from the region´s capital, Igualada. The Anoia Turisme map indicates up to 17 points of interest, and there's a little of everything: religious and public buildings, squares, alleys, factories, springs and even natural pools. Also vegetable gardens, reservoirs and mills on the outskirts of the town but very close to the first houses. As in the other towns you'll visit, we recommend that you follow a route on the map or, perhaps even better, go where the spirit takes you and see what you find, because there are interesting spots everywhere. There is also a tourist information point in La Culletera restaurant-cafeteria. It's a very good place to start, as there are things to see right there, such as the monument to the traders and muleteers of Copons designed by Ernest Altés and unveiled 15 years ago, the rectory, which dates back to 1760, and the Church of Santa Maria de Copons, with neoclassical and baroque elements. We especially like Plaça Ramon Godó, with different kinds of arches, and it was a Godó, Hermenegild, who founded the big textile factory that is still standing and connects with Cal Mero by means of an overpass. If you have time, go to the natural pools of El Nafre and Salat, and the Romanesque Church of Sant Pere.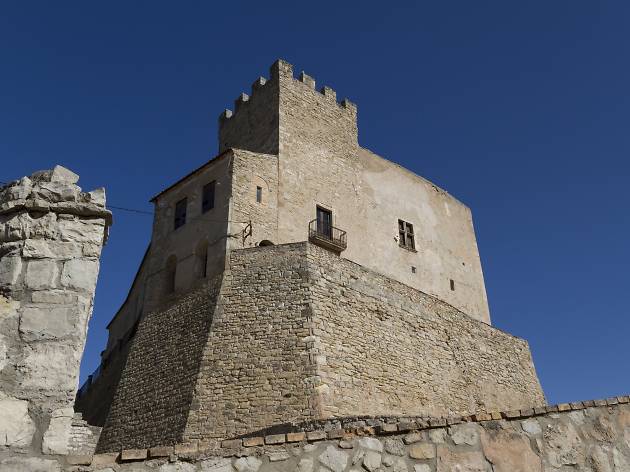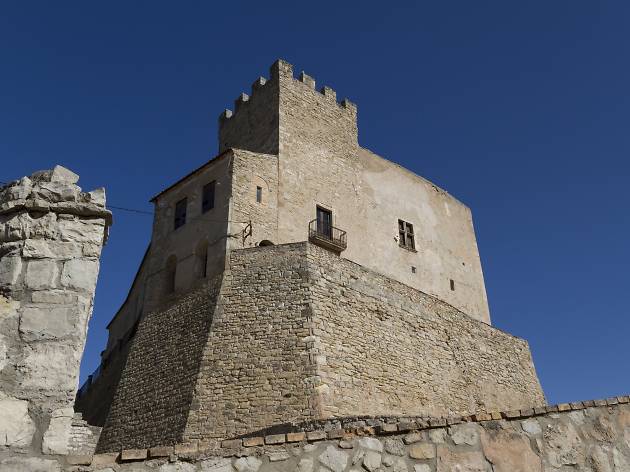 Foto: Albert Miró
In the afternoon you can visit Sant Martí de Tous. If you arrive around lunch, check here to see where you can enjoy a good meal, and where to stay. But back to the visit. Continuing with the maps published by Anoia Turisme, the one for Sant Martí de Tous also indicates 17 very interesting points, and the most important, of course, is its magnificent castle. The first references we have are from the 10th century. The Tous family stopped living there over five centuries ago but the castle and the town at its feet still bear the name. Today it's a private residence, open for visits on specific days or by arrangement. The place makes an impression on everyone, with its long history – Wilfred the Hairy and Abbot Oliba were there –, and has also spawned some legends. It's no surprise that since 2010, every July, the Festival de Llegendes de Catalunya (Catalan Festival of Legends, FESLLECAT) is held here.
Beyond the castle, in Sant Martí de Tous there are more places you should visit, such as Les Voltes, the main street and one of the oldest in the town, Cal Frarés, the oldest house, the communal washhouses or the ancient holm oak of Cal Gol.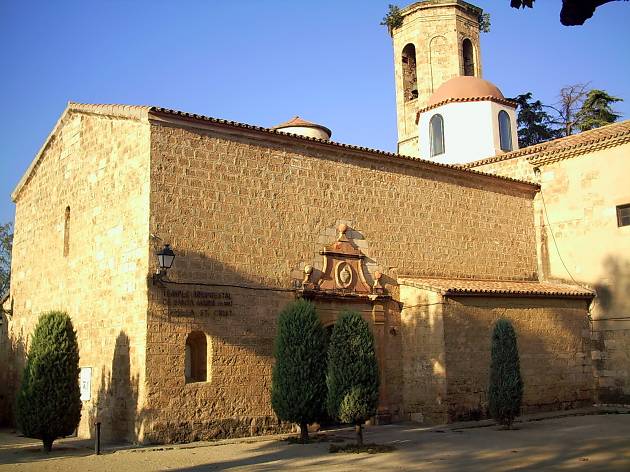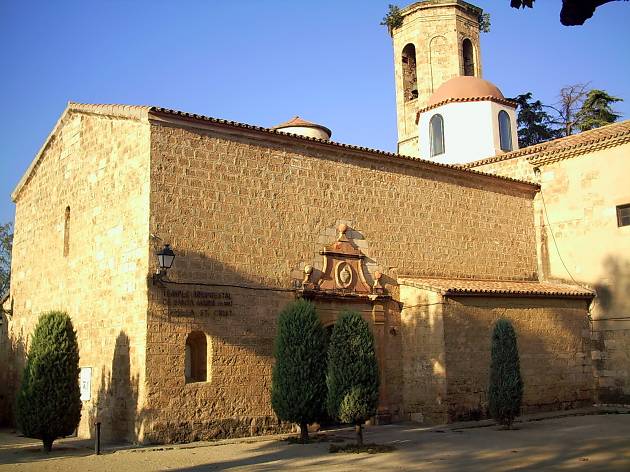 You can spend the second and final day in Piera, just over 20 minutes away by car east of Igualada. It's an elongated town, with the Castle and Church of Santa Maria at one end, and the Plaça de la Creu at the other. Between them, there are dozens – no exaggeration – of fascinating buildings, from medieval times but also others from the 19th century, and in modernista and noucentista style. They all tell us about its history, bustling trade, the importance of the vine in the 18th and 19th centuries, industrialisation, and Piera as a destination for holidaymakers coinciding with the arrival of the railway in 1893. On your walk, look out for the arcades, engravings and sundials.
If you're hungry, a good place to eat is Racó d'en Canela, where they have different set menus based on market cuisine that they themselves define as "natural and honest".