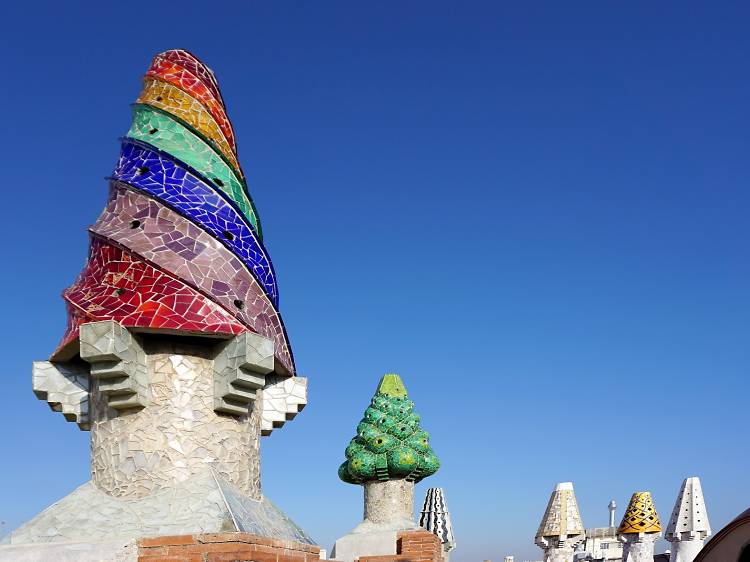 Three buildings were inscribed on the distinguished list at the same time. It was 1984 and the chosen 3 were Parc Güell, Palau Güell and Casa Milà, all designed by Antoni Gaudí. His friend Lluís Domènech i Montaner didn't want to be left behind, although he had to wait until 1997 to be recognised by UNESCO, and in this case for 2 buildings: the Palau de la Música Catalana and the Hospital de Sant Pau. Today, the Palau still performs the function it was created for, with concerts almost every day and in very diverse styles, while the Hospital, after 8 decades working in the health sector, relocated its services and today is the Sant Pau Recinte Modernista, hosting concerts, conferences and other activities. You can also explore it on guided tours.
The 4 sites that will make up the 9 we have announced were also added in one go. It was 2005, and the 4 treasures are by Gaudí: Casa Vicens, Casa Batlló, Sagrada Família and the Crypt of the Colònia Güell. The latter is the only one outside the city of Barcelona, in Santa Coloma de Cervelló, in the Baix Llobregat region, and it's certainly worth visiting the colony supported by Gaudí's great patron, Eusebi Güell, to see this unique construction in which each column is different and there are no straight lines. The benches were also designed by the great architect. In fact, Gaudí was working intensively on the project for the whole church, whose scope would have made it another Sagrada Família. But Güell's death brought work to an end and the magnificent building that was to be only exists in our imagination or in virtual reality.
More information on this link.