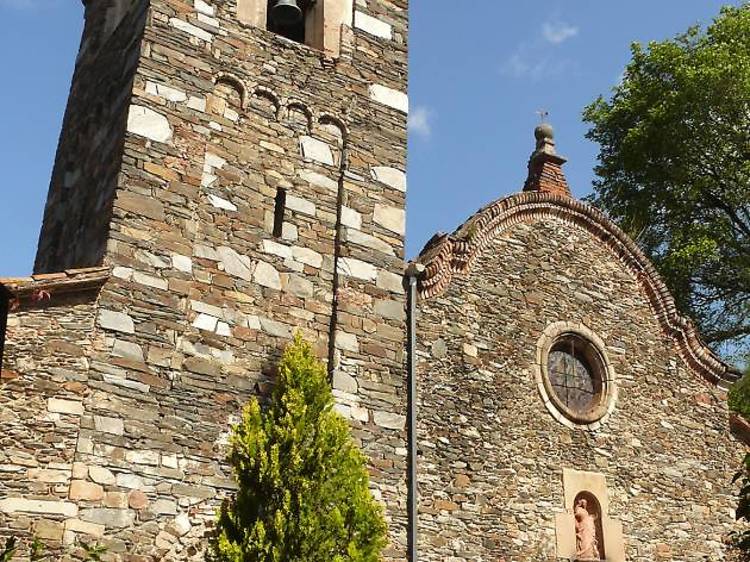 Day 1: Breakfast and cowbells
Montseny is mainly known for its nature, mountains and landscapes, certainly, but also for the large number of restaurants and good places for a light bite, whether on the road or in the towns and villages. So you can't begin your day without a hearty breakfast to set you up. We've chosen the Fonda del Montseny, an establishment dating back to the 19th century, when the muleteers and merchants slept there, and turned into a restaurant in 1992. They make their dishes using fine quality ingredients based on traditional Catalan recipes.
With a full stomach, you can start walking through the village of Montseny, amidst the Natural Park. You must visit the church of Sant Julià de Montseny, whose belfry, with a square and slightly leaning tower, dates back to the 12th century. And don't miss the exhibition of cowbells collected by the couple Jaume Traveria and Montserrat Garriga throughout their lives... up to one thousand! You'll find the exhibition at the village social centre.