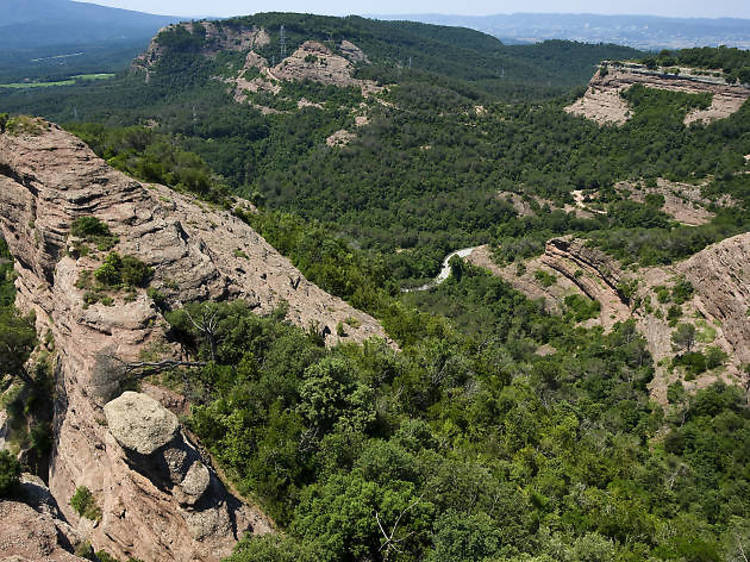 Day 1: Among medicinal herbs and crossing Sau
First you'll head to Vilanova de Sau, in the midst of the Guilleries-Savassona Natural Area. From the village, a guide will take you on a relaxed visit to the Sau reservoir. You'll visit the Herbolari de Sau, where they sell medicinal herbs, spices and other natural products. If you've you been suffering from a cold for a few days or can't sleep at night, ask which herbs can help you! On your way to the calm waters of the reservoir, you can enjoy the colours of nature in Guilleries-Savassona. The landscape is dominated by Central European and Mediterranean forest, and the bare cliffs are striking.
Now you're in the legendary reservoir where you can see more or less of the belfry top depending on the water level, a real indicator both for meteorologists and visitors. For closer contact with the water, several companies organise related activities. Try AquaTerra Club, which has a long list in its catalogue. You can go kayaking with options for all levels and you'll discover the most beautiful and remotest parts of Sau. Another good idea is a ride on an Aquaslider, a light boat for 2, 3 or 4 people, with a modern pedalling system to get around quickly and smoothly, which you can rent for one hour, half a day or a whole day.