Heads up! We're working hard to be accurate – but these are unusual times, so please always check before heading out.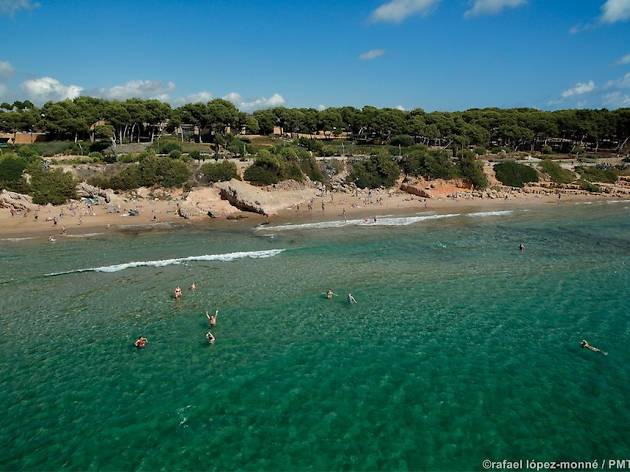 Escape to Salou for sun, sea and fun
Take a trip to the local beaches and PortAventura World theme park, enjoy a round of golf, and get to know Salou in-depth
If we were to do a survey about Costa Daurada towns, Salou would doubtless be mentioned by more than most. Many people regard it as the capital of the Costa Daurada, thanks to its myriad features that draw visitors to the area: fine sand, flat beaches, family holidays, fun, gastronomy, water sports... And during your 48 hours here, we'll try to get you a taste of everything that's on offer.

IN COLLABORATION WITH PATRONAT DE TURISME DE SALOU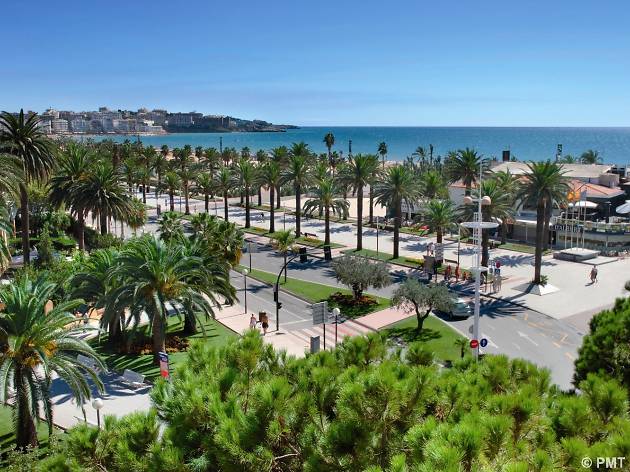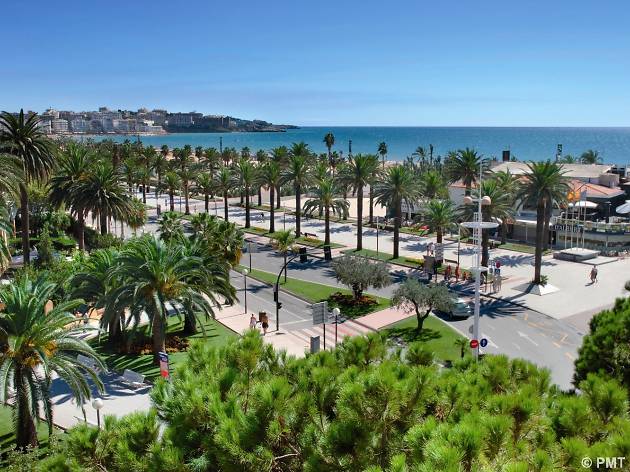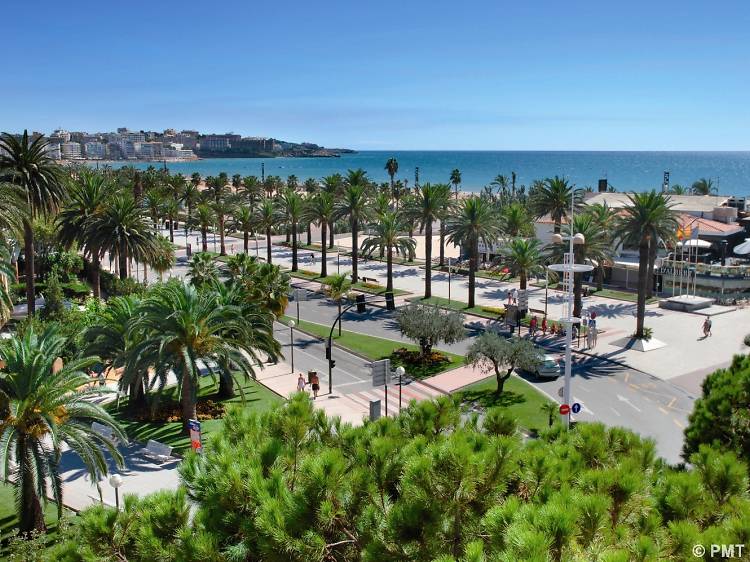 Afternoon day 1: Discovering the beaches
Start by leaving the car behind (or whatever transportation you took to get to Salou) and stretching your legs with a gentle walk around the town's four beaches: Llevant, Ponent, Capellans and Llarga. Llevant is the longest and has a range of services and leisure facilities, including games for kids and the Club Infantil club for kids, which is open in July and August. If you're an active type and want to practise any of the activities offered by the Estació Nàutica, this is the place to head. And what if you happen to prefer small coves to beaches? No problem – Salou has some beautiful ones. You can't go wrong with any one of the following five: Vinya, Crancs, Font, Penya Tallada and Llenguadets.

When it's time for dinner, you won't find it difficult to find a good place to eat. Close to the beaches, there are 'guinguetes' (informal cafés) and restaurants where you can enjoy great fish or other excellent dishes. Before heading to bed (and to help your digestion), we recommend a walk along Passeig de Jaume I. There you'll find a monument dedicated to this king – Jaume I and his troops left Salou on September 5, 1229, on their way to conquering Mallorca. Along this road, there are also modernista houses worth seeing, along with the automatically controlled fountains and lights, which provide quite a show for passers-by.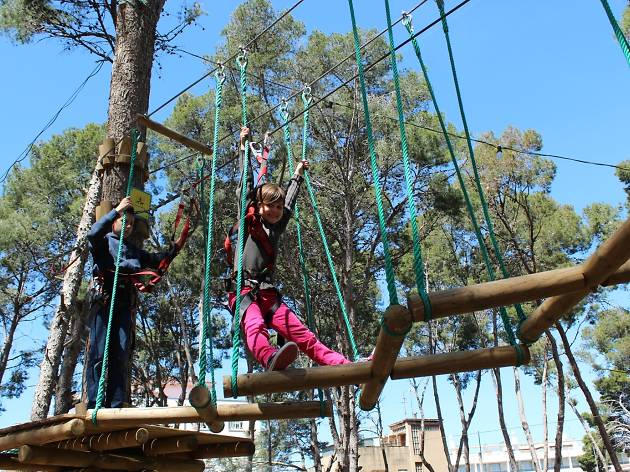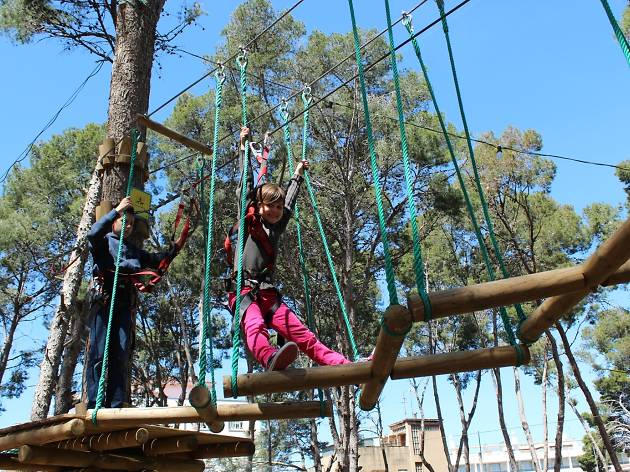 Morning day 2: Walking the green or heading up trees?
We hope you've slept well, because you've got a very active day ahead of you. If you're a golf fan, the town has a paradise waiting for you: the Lumine Golf Club. It's actually not just one golf course, but three, with a total of 45 holes set in a singular location. On the north course, you'll find marshlands; the centre course runs between archaeological remains; and the south course overlooks quarries, pine trees and the sea. These courses have been awarded the Audubon International Gold Signature Sanctuary certificate, in recognition of their environmentally sustainable model and the responsible water management employed throughout the facilities.

If you're not a golfer, or just not in the mood for a round today, a good alternative is a visit to the Adventure Forest, opened in 2011 and with 8,000 square metres of activities for all ages. Feel like squirrels among the trees and zip lines. There's a circuit suitable for kids ages three and older, and you can also try out the climbing wall, have fun with paintball, or just relax while you eat lunch in the picnic area.
Afternoon day 2: Get your adrenaline flowing with go-karts
We told you this was going to be an active day! And this afternoon we suggest that you head to one of Salou's two go-kart circuits (Electric Karting or Karting Salou). Not just to visit them, obviously, but also to put your driving skills to the test, on the safe yet fun tracks. This is a great activity for the whole family, as there are circuits for adults and children, as well as two-person karts – ideal for couples or a parent and child.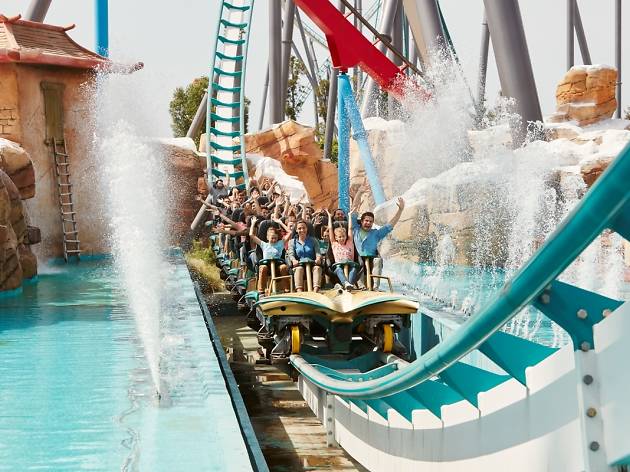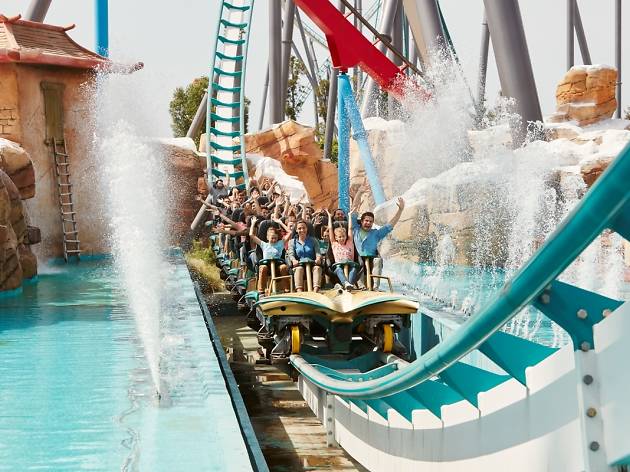 Day 3: PortAventura World and the Camí de Ronda coastal route
We haven't divided this last day between morning and afternoon because, if you head to PortAventura World, as we suggest, you'll probably need more than half a day to make the most of this well-known theme park. You'll find an incredible array of breathtaking roller-coaster rides, water attractions, top-quality shows and a varied range of restaurants located in different areas in the park. What's more, they unveiled Ferrari Land in 2017, a theme park with exciting experiences built around the essence of the legendary Italian brand. Also, from July 6 to August 13, 2017, you can enjoy the Cirque du Soleil show 'Varekai'.

We suggest that you save some time, either before or after you go to PortAventura World, to complete the Camí de Ronda from Salou, a coastal route of around 2.5 kilometres and with fabulous panoramic views. Near the Camí, you'll see the lighthouse whose surrounds have been improved. You can also head for the Tourist Train, which will let you get to know the main parts of Salou, while taking it easy and having fun. Either way, an ideal place to end the day and your trip is at Pilons on C/Colón, where you can enjoy a great evening during the little time that remains of your getaway.
Cultural venues
This is Salou's oldest religious building, it has maritime origins, and it's important for its mural paintings by Josep M. Güell, dating from the mid 20th century, as well as for the mural that decorates the baptistery, which was painted by Joan Garriga in 1964.
Dating from the mid-16th century, Torre Vella conserves its original façades but has been modernized inside and, together with the adjoining building, is now a cultural centre hosting art exhibitions and housing the Museum of Contemporary Enamels.
This group of buildings was originally built as a nativity scene, and still stands today, together with rural implements and farm animals in a space of more than 5,000 square metres. There are a number of playgrounds for kids, and in the summer months you'll find a crafts market, while in December and January there is a nativity scene.