Heads up! We're working hard to be accurate – but these are unusual times, so please always check before heading out.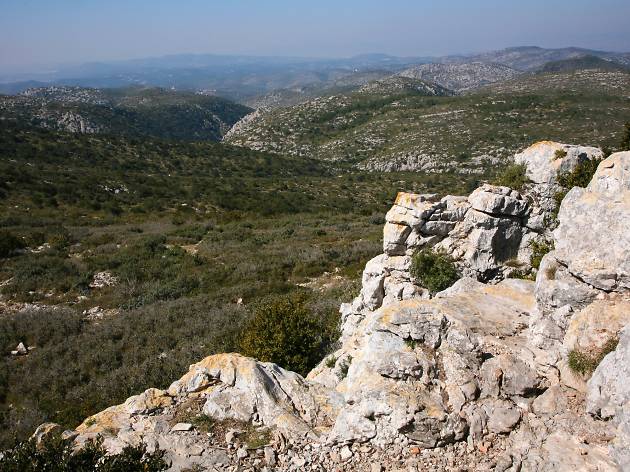 Garraf, from park to park
On this getaway you'll discover the natural areas of the region, along with the towns of Olivella and Sant Pere de Ribes
We suggest spending 48 hours in Garraf to explore its Natural Park in depth and also those of Olèrdola and Foix. An ideal trip for lovers of forests and mountains but also heritage because these areas have some interesting old buildings. You can round off the outing by visiting the two town centres.
IN COLLABORATION WITH BARCELONA ÉS MOLT MÉS AND THE DIPUTACIÓ DE BARCELONA.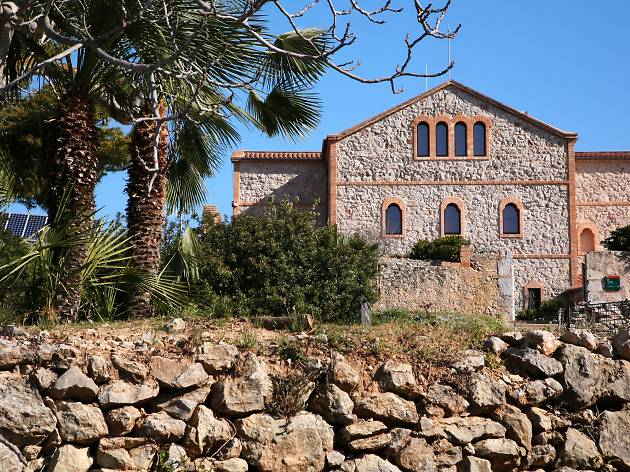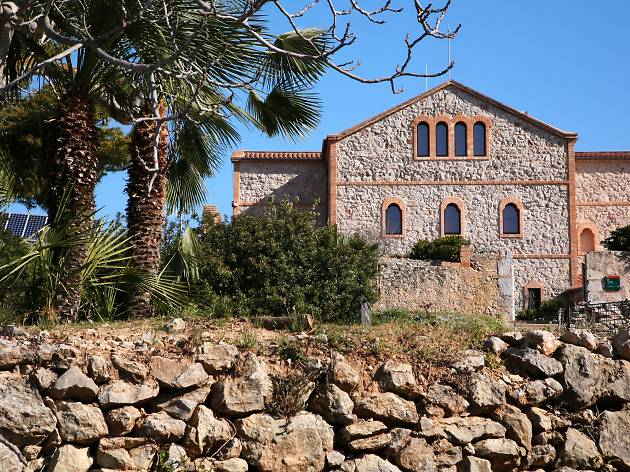 Afternoon day 1: Garraf Park
If you arrive in the Garraf region early and have a few hours of daylight left, we suggest starting the getaway in the park that bears its name. Palmetto trees, deep fissures, dry stone huts and farmhouses make up the landscape of the natural area, where you can follow several routes, either on foot or by mountain bike. You'll find the information centre in La Pleta, the former hunting pavilion of the Güell family designed by the architect Francesc Berenguer. There you can watch the video Garraf, Natural Park and visit an exhibition on the conservation of the partridge eagle, the most emblematic species in the region. You can also join one of the guided tours organised by the Network of Natural Parks.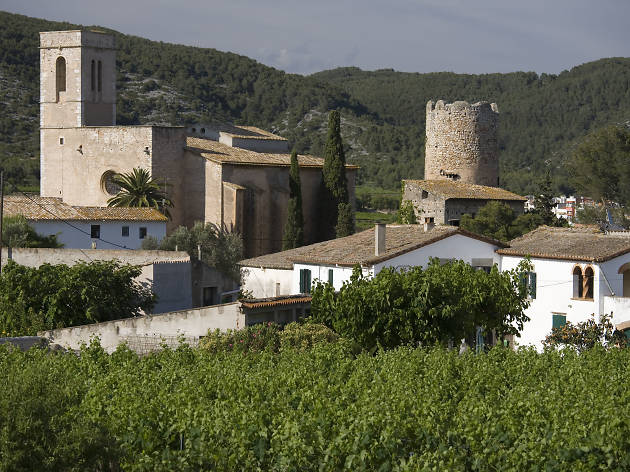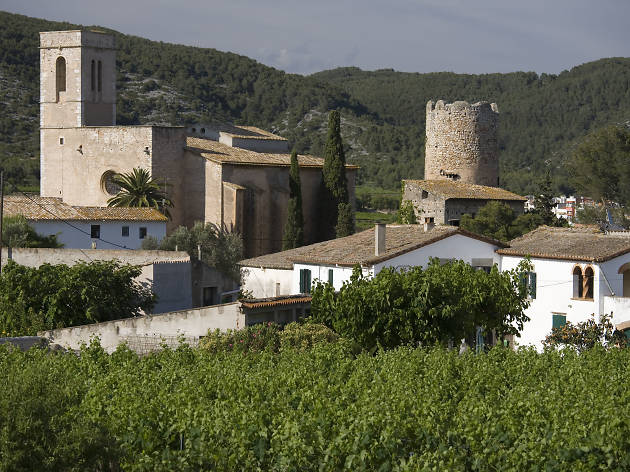 Day 2: Olivella and Sant Pere de Ribes
Today you can explore the main streets of these two towns. To visit Olivella, you don't need to go far from you where you were yesterday because it's right in the heart of Garraf Park. Perhaps the town's name sounds familiar because it's the seat of a religious centre very different from those we are used to in Catalonia: Palau Novella, with its air of Romanticism, is home to a Buddhist community who settled here quite a long time ago to meditate and live a monastic life. They organise guided tours to visit the buildings and discover aspects of Buddhism with explanations from the monks themselves.
Apart from Palau Novella, in Olivella you can take a relaxing walk through its old centre, visiting Plaça Major and the parish church of Sant Pere and Sant Feliu, as well as the old streets. You can also head to the first settlement of the village, on top of Puig Molí hill, where you'll see an 18th century mill built on the remains of the old castle, as well as the ruins of the church, a 13th century temple, and the only example of Romanesque architecture in Garraf.
In the afternoon you can head to a "land of Indianos" (the name given to those who in the 19th century travelled to America to make their fortune and settled back in Catalonia): Sant Pere de Ribes. In the 19th century around 400 people from Ribes left home to pursue the American dream, and those who returned led a major urban and cultural transformation in the town, where they built many buildings in Romantic style. To explore some of them, start from either end of Carrer Major, at the Can Puig farmhouse, built in 1853 and that now houses the tourist information centre, among other offices. In the same street you'll see Indiano houses, notably those at numbers 9, 10, 11, 13 and 18. Then you'll reach Plaça de la Font, where you'll notice an elegant modernista fountain from 1906. And in Plaça de la Vila, the town hall was built in the 18th century and is crowned by the tower's clock, paid for by Sant Pere de Ribes citizens living in Cuba.
Turn down Carrer del Pi, the other street with several Indiano houses, buildings with large windows and balconies that reflect the wealth of their former residents, such as those at numbers 16, 20 and 25. If you walk along Carrer del Doctor Cuadras, you'll soon be in El Palou neighbourhood, where you can see the Indiano house traditionally known as Can Cuadras and that is now a hotel. Go into Plaça d'Olivella, and then walk along Carrer de Narcís Oller and Carrer d'Eixemenis. Take Carrer Maristany and go straight ahead until you find the church known as Església Nova, built in the 19th century and inspired by the Barcelona church of Santa Maria del Mar. Its bells ‒ located on the twin towers ‒ were paid for by Francesc Marcer, an Indiano who was born here and lived in Guantánamo. Continuing along one of the sides of the church you'll reach the Antillean looking Plaça Marcer, the heart of Sant Pere de Ribes, and a good place to end the trip and the day.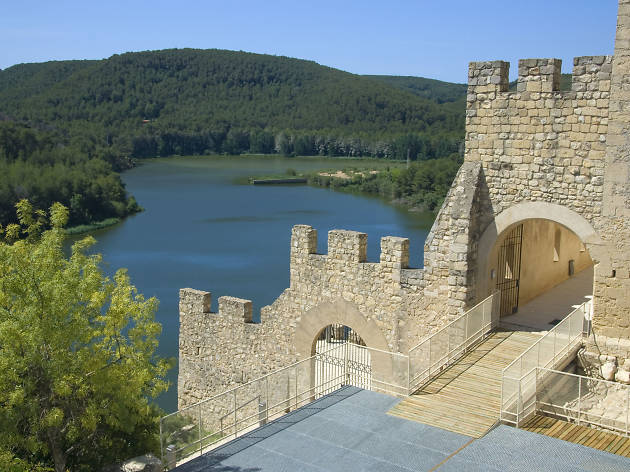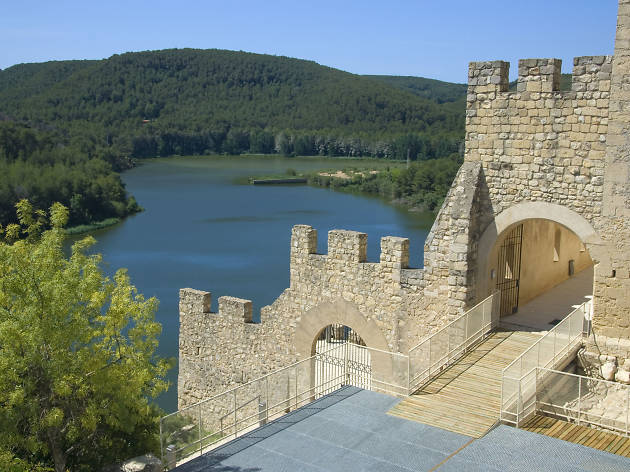 Your last few hours in Garraf will be spent surrounded by nature and much more. Apart from its natural attractions, Olèrdola Park, the first site you'll visit today, is known for its monuments and history from Iberian, Roman and medieval times, crowned by the 12th century church of Sant Miquel. The surrounding area, which covers the towns of Olèrdola and Canyelles, is arid, with rocks and bushes – mainly palmetto trees –, with some white pine trees, dry meadows, vineyards and dry crops.
Leaving behind this nature and history viewpoint, head to El Foix Park, which is partially in the Garraf region but extends into the Alt and Baix Penedès regions. El Foix is noted for its ecological diversity and the uniqueness of a humid ecosystem among dry lands. And the fauna and flora benefit from this area with a mixture of ecosystems: riverbanks, swamps, streams and forests. You'll also find two architecturally important medieval buildings in the Park: Castellet and Penyafort castles.
In Olèrdola and El Foix parks, as in Garraf Park, you can explore the area by yourself following a signposted route or, if you prefer, ask for a guided tour or a dramatised visit led by some historical characters or enquire about the family activities, including games to discover the landscape, workshops and easy walks. In short, there are many options to fully enjoy nature and the Garraf region!