Heads up! We're working hard to be accurate – but these are unusual times, so please always check before heading out.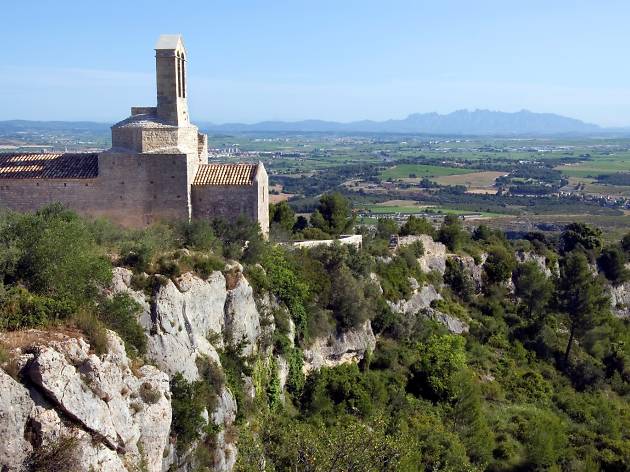 Getaway to Garraf: Discover its natural beauty spots
You'll spend a large part of this trip walking through the region's natural parks
Beautiful beaches and towns with plentiful leisure activities, such as Sitges, make Garraf a popular summer destination. When the temperature drops and winter falls it's no less attractive as a destination – in fact, it's the best time to visit the natural parks Garraf, Olèrdola and Foix, which at this time of year display an incredible palette of colours.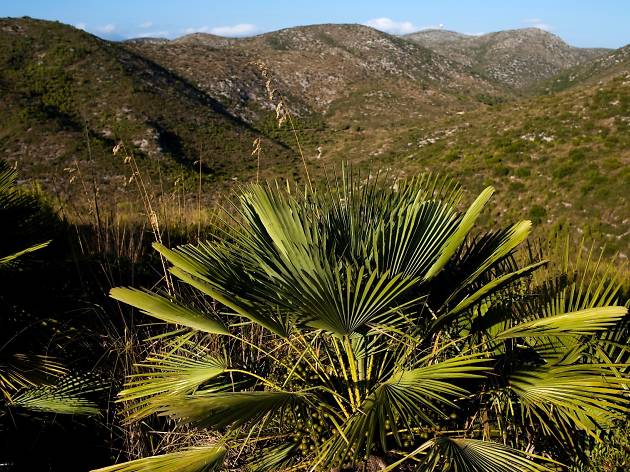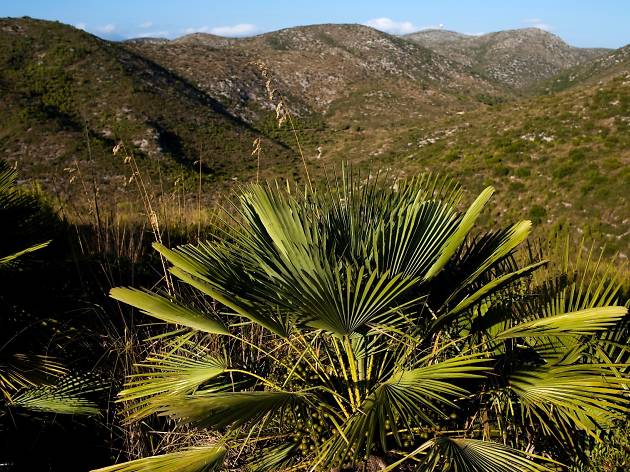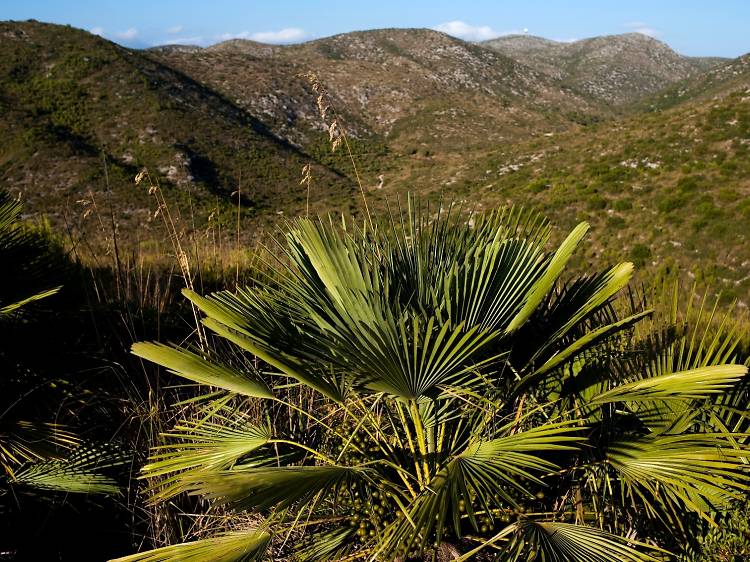 © Josep Cano / Diputació de Barcelona
Afternoon day 1: Garraf Park
Get an early start and make the most of the daylight hours, starting in the park which takes the name of the region. Palms, fissures, dry stone huts, and farmhouses make up the landscape of this natural space, and you can explore with various routes, including a BTT one. The Information Centre is located in La Pleta, the old hunting pavilion of the Güell family, desgined by the architect Francesc Berenguer. There you can watch a video ('El Garraf, Natural Park') and see an exhibition about the conservation of the partridge eagle, the most emblematic species of the region. You can also sign up to one of the guided tours which are organised by the Network of Natural Parks.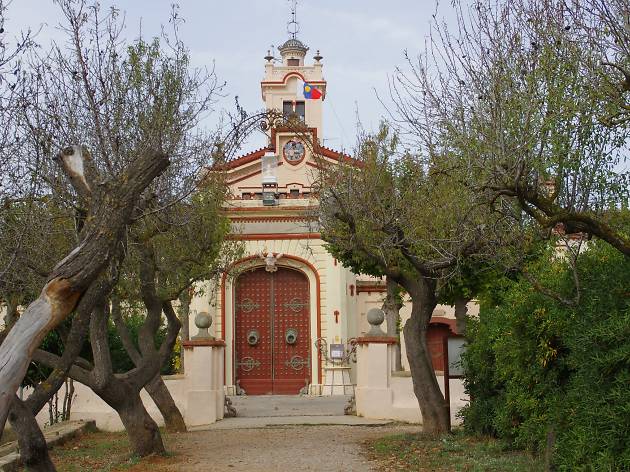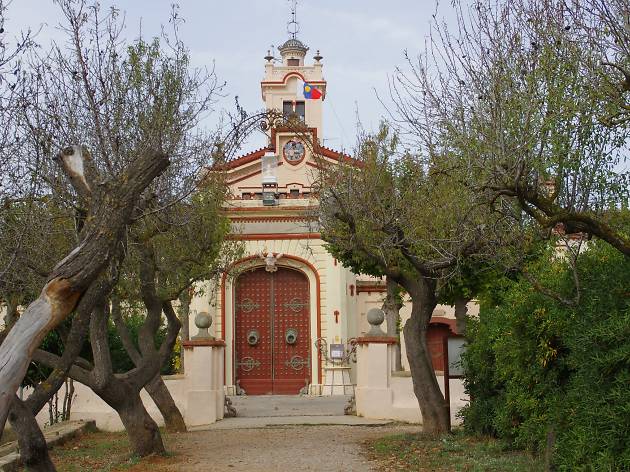 Day 2: Olivella and Sant Pere de Ribes
Stay exactly where you are today, and dedicate the day to exploring Garraf's two towns, Olivella and Sant Pere de Ribes. Olivella is right in the heart of Garraf Park and is home to a Buddhist monastery, Palau Novella. Built in a style of Romanticism, the monastery has stood in Garraf Park for a long time, along with its community of monks. You can take a guided tour in which you'll learn about the Buddhist philosophy and way of life from those who live there.

Apart from visiting Palau Novella, in Olivella you can take a leisurely walk around the old town, through Plaça Mayor, and to the parish church of Sant Pere and Sant Fèlix. Go to the first settlement of the village, on Puig Molí hill, where you'll find an 18th-century windmill built upon the remains of an old castle, as well as the ruins of a church – originally a 13th-century temple and the only example of Roman architecture in Garraf.

In the afternoon walk to Sant Pere de Ribes, also known as 'terra dels indians' (or land of the Indians – the 'Indians' in this case being Spaniards who travelled to America during the 19th century to make their fortune and bring it back). About 200 Ribetans went to chase the American dream, and those who returned led a great urban and cultural transformation in the city, by designing buildings in a romantic style. Here are a few suggestions to help you find the highlights of the town. Start at one end of Carrer Major, in the farmhouse Can Puig, built in the year 1853 and where you'll find, among other offices, the tourist information centre. On the same street you'll find lots of Indian houses – of particular interest are numbers 9, 10, 11, 13, and 18. Walking down this street you'll reach Plaça de la Font, where there's an elegant display of modernisme in the 1906 water fountain. In Plaça de la Villa stands the 18th-century town hall with an impressive clock tower, paid for by Ribetans living in Cuba.

Take Carrer del Pi, where you'll see another handful of Indian houses – ostentatious buildings with large windows and balconies, built to display the wealth of the owners (numbers 16, 20 and 25). Taking Carrer del Dr. Cuadras, you'll soon get to the neighbourhood of Palou, where you'll find an Indian house known traditionally by the name Can Cuadras, nowadays a hotel. Turn now into Plaça d'Olivella, and, after heading down Carrer Narcís Oller, at Eixemenis, turn onto Maristany, which you'll stick to until you find the 'new', century-old church, inspired by the iconic Santa Maria del Mar church in Barcelona. The church bells in the twin towers were funded by Francesc Marcer, another Ribetan living in Guantánamo. Walking past the church, stop in Plaça Marcer with its Antillean appearance, the nerve centre of Sant Pere de Ribes, and a good place to bring the day's walk to a close.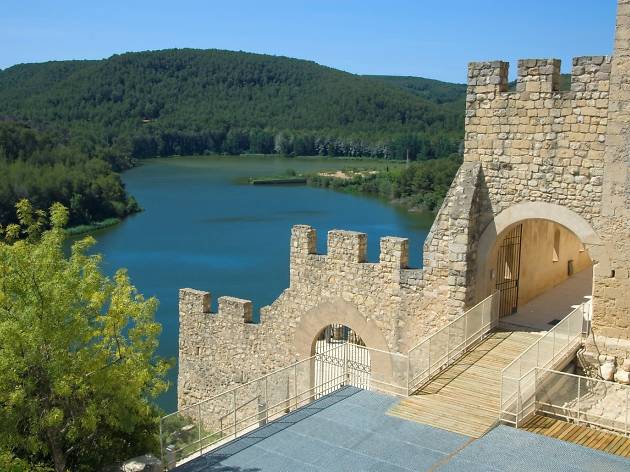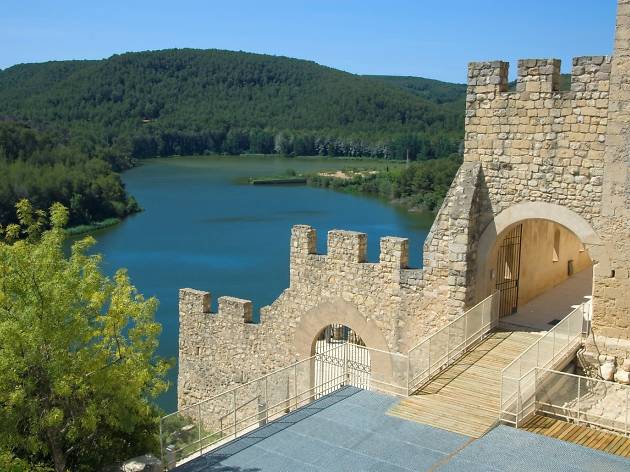 Day 3: The Olèrdola and Foix parks
The final day of the getaway to Garraf has arrived and, as on the first day, you'll spend it surrounded by nature in the Olèrdola and Foix parks. In the first location on today's agenda, Olèrdola, you'll find not only natural beauty but also history and monuments as you wander through an area that over time has seen Iberians, Romans, and the medieval period, and is crowned by the 12th-century church of Sant Miquel. The surrounding area, which extends to the municipalities of Olèrdola and Canyelles is arid, and filled with rocks and bushes, dry meadows, vineyards and farmed dry land.

Leaving behind this vantage point of nature and history, head to Parc del Foix, partially in Garraf but also extending toward the Alt Penedès and Baix Penedès. El Foix stands out for the diversity of its ecological environments and for its unusual humid ecosystem between dry lands. The flora and fauna of the area benefit from this and there's a variety of ecosystems: river banks, swamps, streams and forest. You'll also find important architectural features such as the Castellet and Penyafort castles.

Just as you did in Olèrdola and Garraf, while in Foix, let your legs do the walking and just follow any route signposted or, if you prefer, take a guided tour by asking for a 'visita teatralitzada' (with a performance thrown in) in which you'll be accompanied by a historian, or ask for one of the family activities and explore the landscape through games, workshops and easy walks. In short, there are plenty of options to fully experience nature in Garraf.