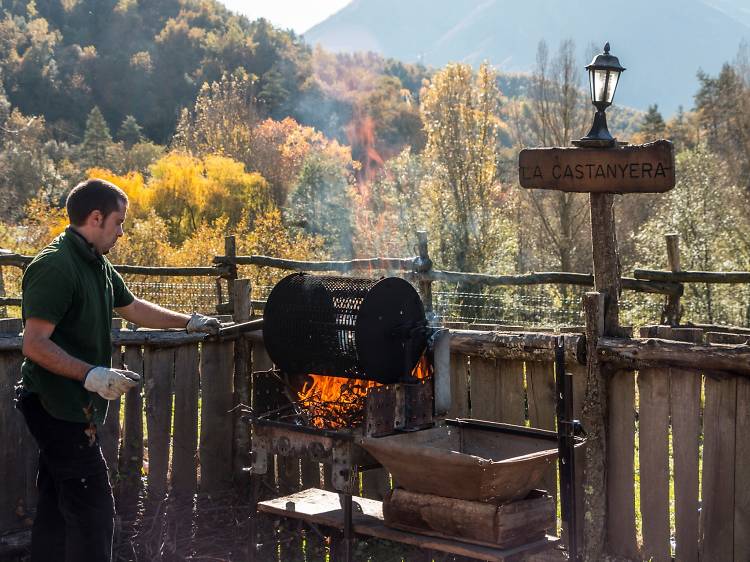 Afternoon day 1: The Viladrau chestnut
What better in the midst of autumn than to visit a centre dedicated to the world of chestnuts? The company Castanya de Viladrau, based in the Montseny Natural Park, was created with the objective of exploiting the chestnut trees in the area and offering a product rooted in the land for centuries. You can visit its premises, where you will see how the nut is selected and also some of the products made from it, such as chestnut wheat, chestnut honey, chestnut bread and even chestnut beer.
Moreover, this company can advise you on some of the surrounding paths. If you are not familiar with them, we warmly recommend the route leading to the Nine-arm Chestnut Tree, venerated in the area. To get there you'll walk through beautiful spots and past some large country houses boasting a long history.