Heads up! We're working hard to be accurate – but these are unusual times, so please always check before heading out.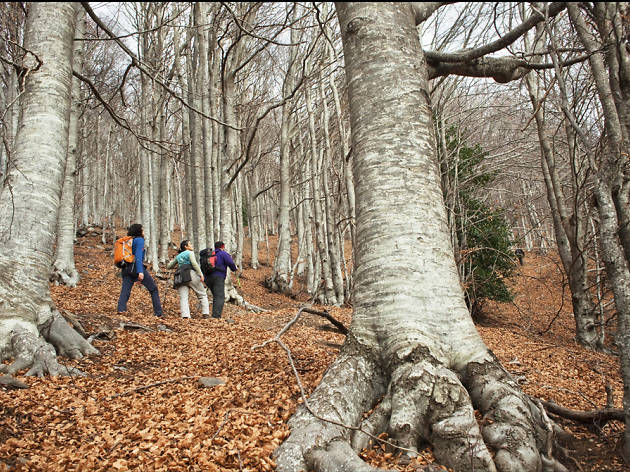 Getaway to Vallès Oriental: Autumn colours in Montseny
Take a trip around the Montseny Natural Park, and visit a selection of villages at its foothills
Likely the best time to visit the Montseny Biosphere Reserve (as declared by UNESCO) and Natural Park is in autumn, when the forest shows off its colour palette and the mushrooms and chestnuts are in bloom. This 48-hour getaway in Vallès Oriental focuses on this land that's great for walking, whether it's a nature hike or a stroll through some of the nearby towns.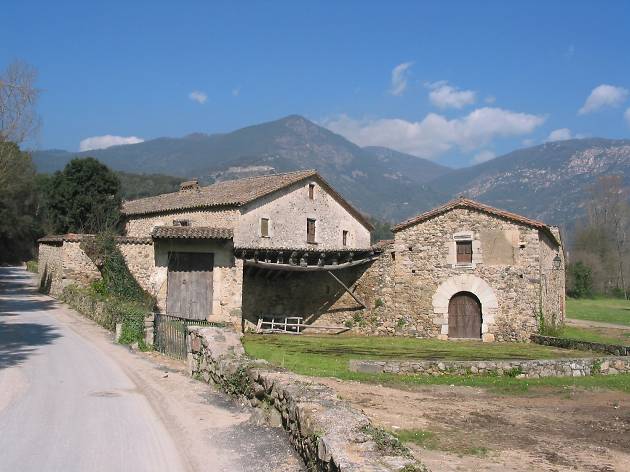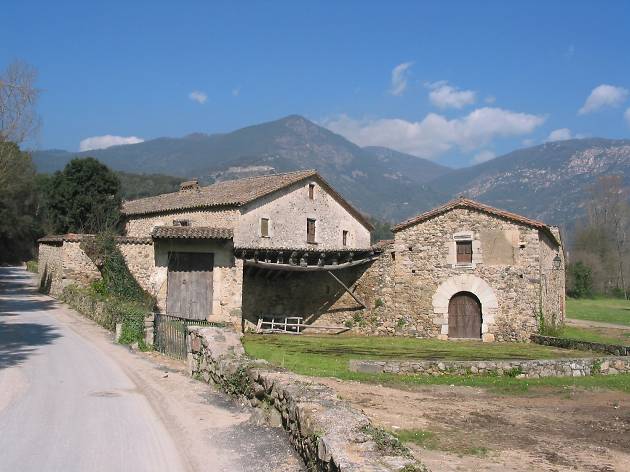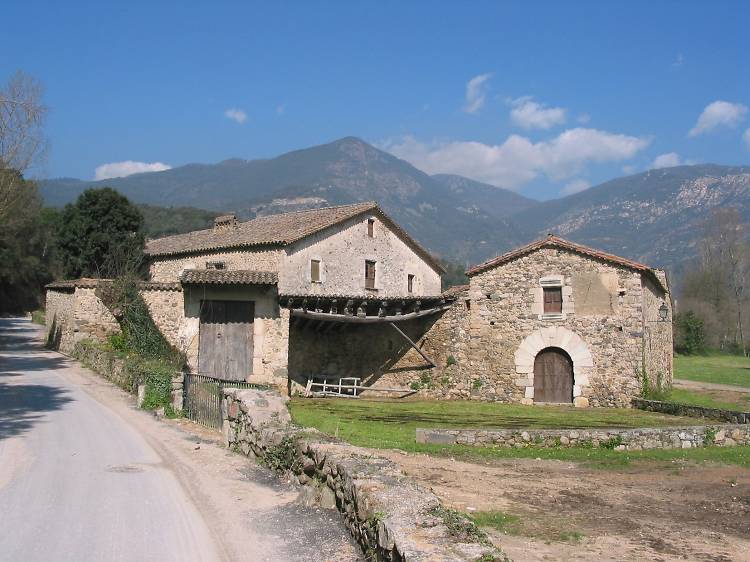 Afternoon day 1: Routes around Gualba
First you'll head to Gualba, a municipality in Baix Montseny where you'll find a series of signposted routes bursting with natural heritage. Practically all of them are easy – perfect for kids if you decide to take them with you – and only in some cases are they a bit long. Since it gets dark early in autumn and winter, we recommend the Can Puig route, which is 7.5km long and circular, and can be completed in approximately an hour and a half. We particularly love the magnificent views of Montseny that it offers, as well as the variety of plants and trees along the way. They also say it's a great place for mushroom spotting, so see if you have more luck than we did, as we finished the route with our basket as empty as when we started it.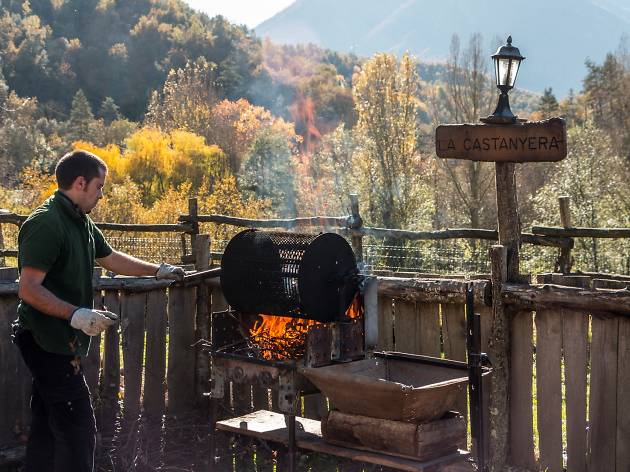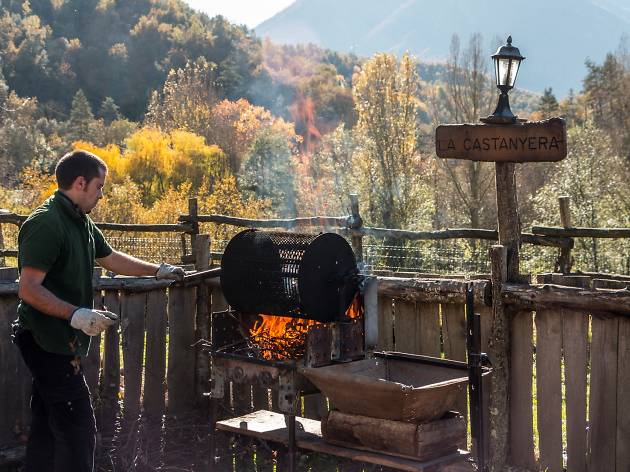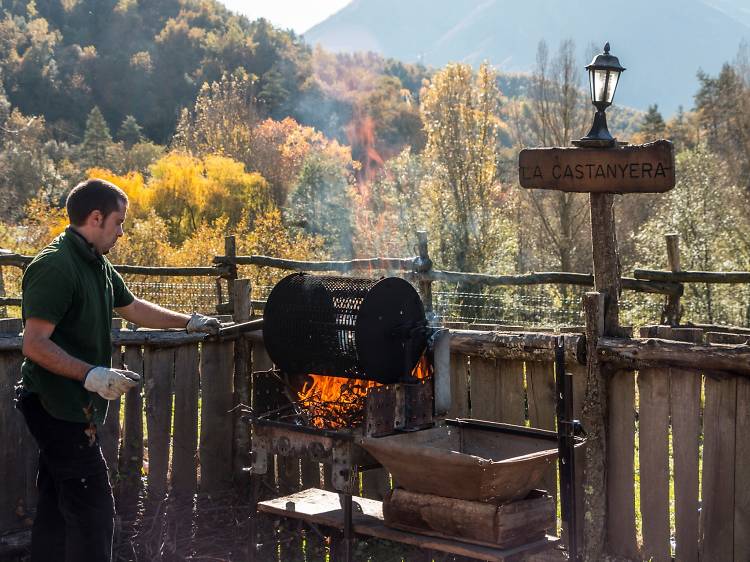 Reaching a heady 1,705.80 metres, the Turó de l'Home is the highest point in the Montseny massif. But if you're not used to walking or peddling, don't worry: you can almost reach the top by car. However, we're going to recommend you do a little exercise and get there either on foot or two wheels via one of the routes that take you there, as this way you'll fully enjoy the natural surroundings. At the top, as you can imagine, a magnificent panoramic, 360-degree view awaits (mist permitting), reaching all the way to the coast and the Pyrenees. There's also a meteorological observatory up there, which opened in 1932 and now brandishes a plaque dedicated the creator and founder of the Meteorological Service of Catalonia, Eduard Fontserè. Unfortunately, the observatory has been out of use for years.

After stopping to take in the views and catch your breath, we suggest you visit the Centre de Manipulació de la Castanya, a space dedicated to the humble chestnut. Open all year (although the best time to go is in autumn) and managed by the local company Castanya de Viladrau, it was created with the aim of restoring chestnut production in Montseny – a deeply rooted product of the area. Here, you'll learn everything about the fruit as well as how it's used to make different ingredients and products such as flour, honey, bread and even beer. If you still have some time left over, the same company offers excursions to surrounding areas, and, since we're on the subject of chestnuts, we recommend you go and visit the spectacular 'Chestnut with Nine Branches', a symbolic icon of Viladrau.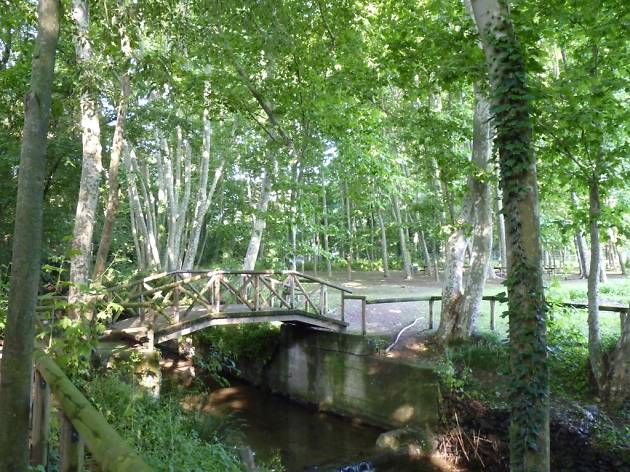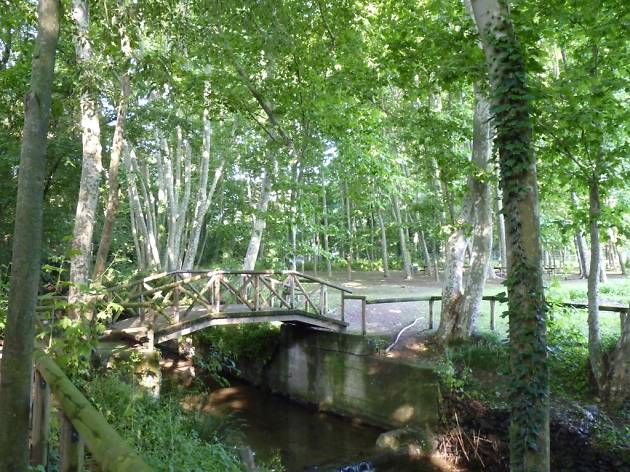 © Ajuntament de Santa Maria de Palautordera
Day 3: The home of King Alfons I
Reserve the morning of your last day in Vallès Oriental to discover Sant Pere de Vilamajor. Explore the historic town centre, La Força, declared a National Heritage Site, and the old fortified quarter around Vilamajor Castle. What's left of the castle – which was once home of the Counts of Barcelona when they were passing through and where King Alfons I of Catalonia (son of Petronila of Aragón and the Count Ramón Berenguer IV) is believed to have been born – is known as the Red Tower, converted into the bell tower of the adjacent Sant Pere church. There, you'll find the Information Centre La Mongia, where you might want to be informed about what not to miss in the historic centre. For example, the well-preserved walls and moats, or Can Vila, the old defensive castle tower, or the so-called Black Tower or Torreta, the highest point in the church grounds.

Jumping forward a few years, but not straying too far, is La Vicaria, a farmhouse from the year 1639, which is now an artist residence, where many artists have passed through. In the esplanade in front, you'll find various works of modern art.

In the afternoon, head to Santa Maria de Palautordera. Montseny has always been well-known for the richness of its vegetation, for its collage of landscapes that range from Mediterranean to Central European. So what better place to set up an arboretum than at the foothills of this massif? Containing over 80 different tree species, all of which can be found in Montseny, this place is perfect for the whole family, and includes picnic areas, a playground and a duck pond.

If you still have some time left on your the trip, we recommend a visit around Santa Maria de Palautordera's heritage sites. Start with the church, a gothic building with a bell tower, which was originally the tower of a 13th-century castle. Walk along Carrer Major and on to Passeig del Remei where you'll come across a selection of modernisme houses. At the top, the neoclassical Remei shrine awaits, next to what was once the Sant Sebastià chapel, today a privately owned home. Other interesting buildings dotted around the town include summer mansions, farmhouses, and the curiously broken bridge that crosses the Tordera river, half in Santa Maria de Palautordera (which preserves its original shape), and the other half in Sant Celoni (rebuilt in 2005 in a modern style) – a great place to say farewell to Montseny.