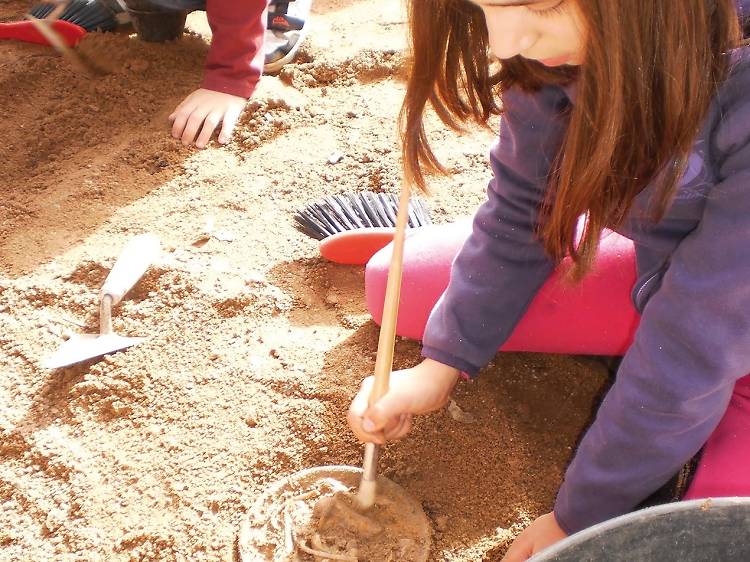 Afternoon day 1: Roman Montmeló
We start in Montmeló, a town that will delight lovers of archaeological sites, especially from the Roman period. There are two important sites: Can Tacó is a unique political-military Roman enclave, dated between the late 2nd century BC and early 1st century BC. It stands out for its perimeter wall with two large cisterns to collect rainwater and extensive remains of wall decorations in a fine state of conservation. It is listed as a Cultural Asset of National Interest by the Government of Catalonia. The other is Can Massot, a Roman villa whose most notable element is a room that preserves the threshold of the front door, decorated with an exceptional piece of blue marble or limestone with white streaks and doorjamb holes.
A journey to the past of the splendid Roman Empire to begin our exploration of the Vallès region.