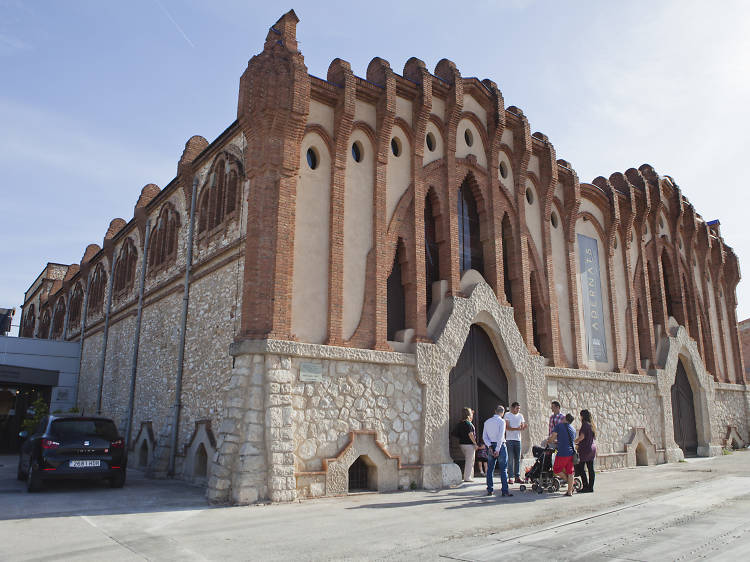 Afternoon day 1: Wine cellars and human towers
Your first stop is at the modernista cellar of Nulles. Discover the singular enotourism and gastronomic experiences of the century-old Nulles Wine Cathedral. Each experience brings you closer to the world of wine from a different perspective, but with a common objective: to enjoy and get to know the cultural richness that is wine in Catalonia.

In the evening head to Valls, the capital of the county of Alt Camp. While you walk through the streets, it's worth asking yourself what this town has that it has seen so many important Catalan traditions born here, principally 'castellers' (human tower builders) and 'calçotadas' (feasts built around 'calçots', a special kind of onion grown only in Catalonia and enjoyed grilled during the winter season).

Take your pick from among the local restaurants when it comes to dinner. And if your first day in the region happens to be a Friday, then you're likely to find castellers from the Colla Vella (Old Group) or Colla Joves (Young Group), which are part of the Xiquets de Valls castellers association, practising their impressive structures in their respective rehearsal spaces. You're welcome to watch them in action, providing you stay quiet while they're building their castles. And if you want to join in and be part of the 'pinya' (literally, 'pineapple' – the crowd that gathers at the foot of the castle to offer support), there's always space for one more. Ask one of the association members for a 'faixa' (strip of wide material they wear around their waists for support), learn the art of 'enfaixar-vos' (tying it tightly around your middle), and then follow the instructions about where in the base of the castle you should stand and what to do.

However, if human towers don't really sound like your thing, a good alternative is to visit the Vallbona de les Monges monastery. If you do choose to go there, it's better to start your afternoon with the monastery because it closes at 6.30pm (in winter, it's one hour earlier), and then go to Valls afterwards to see the town.