Heads up! We're working hard to be accurate – but these are unusual times, so please always check before heading out.
Restaurants and cafés in Donostia/San Sebastián
The best restaurants and bars to get a true taste of local flavour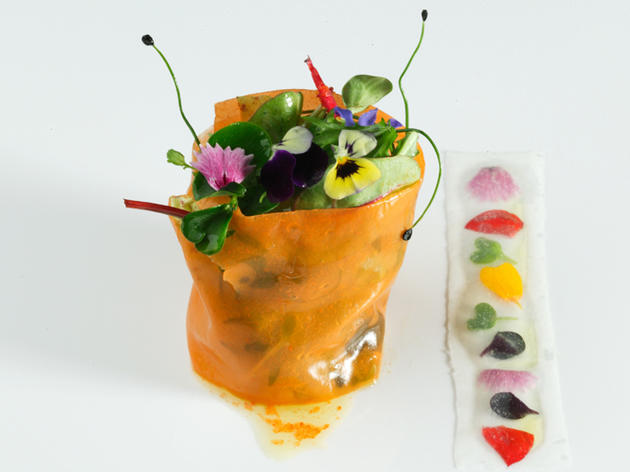 Donostia/San Sebastián is paradise for sybarites, and home of three of the world's culinary giants: Martín Berasategui, Juan María Arzak and Pedro Subijana, all three blessed with the coveted three Michelin stars. Mere mortals may find their restaurants out of financial reach, but saving the pennies and making a once-in-a-lifetime visit has to be at the top of any foodie's wish list.
www.martinberasategui.com
www.arzak.info
www.akelarre.net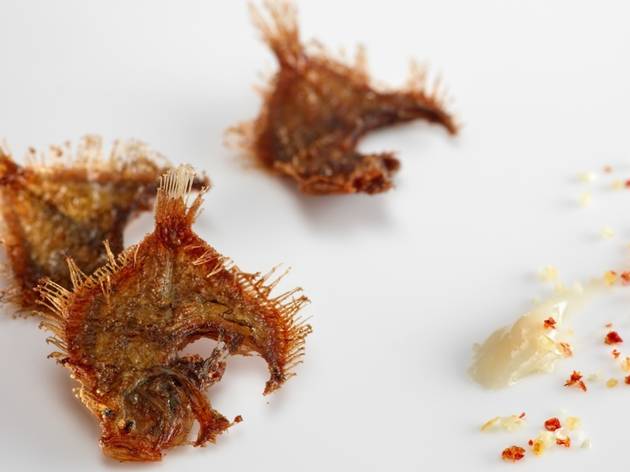 At the helm is Andoni Luis Aduriz. The season begins on 10 April and, following tradition, no hint is given as to what will be on the menu. The carefully selected ingredients vary according to what nature has to offer, taking advantage of the caprices of each season. The result is a personalised menu of 20 dishes, the fruit of years of research.
Closed: Sunday night and Monday.
Price: approx €150
www.mugaritz.com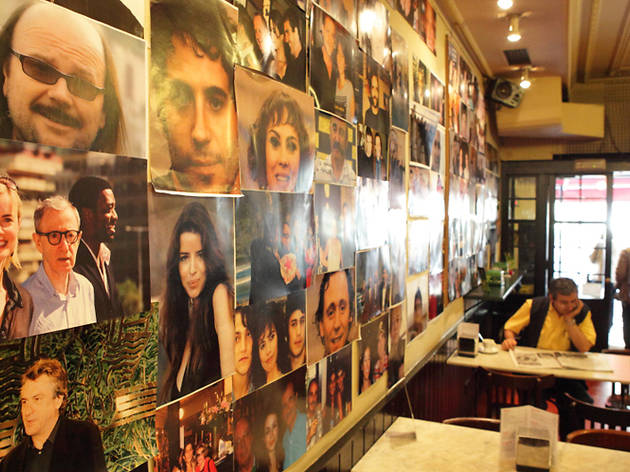 This simply decorated spot has played host to many a cinematic film legend, thanks to its position right in front of the Teatro Victoria Eugenia, one of the venues of the San Sebastián film festival, and the Hotel María Cristina, which accommodates many of the celebrities that take part each year. Glenn Close, Robert De Niro, Michael Caine and Martin Scorsese are just a few of the big names who have rested their elbows on the marble-top bar, and there are photos to prove it. You can take a break – as the movie-makers say – with a pintxo or a dish from the more than decent menu. During the festival, the tablecloths are printed with the faces of the film-makers and actors who are visiting the city.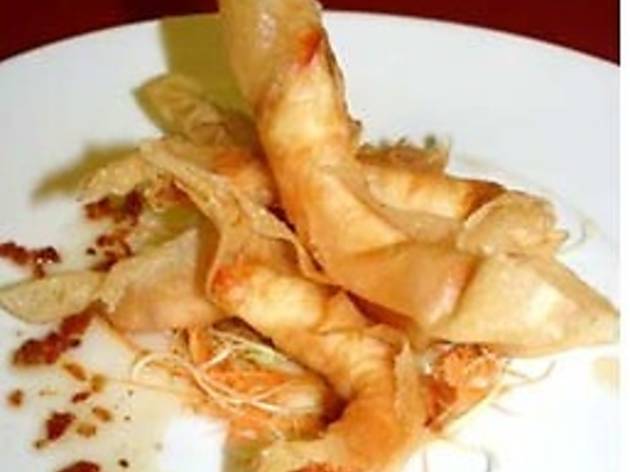 Japanese and Basque are two radically different culinary traditions, but at Mesón Txubillo the menu effortlessly marries the two. You might begin with a pintxo of tuna maki, followed by vegetable tempura, and finish off with cod au gratin with garlic cream. Who needs fusion when you can have harmonious co-habitation?
www.txubillo.com

Donostia/San Sebastián is world famous for its pintxos, and for its high-quality kitchens, awarded a total of 16 Michelin stars. Its better-known gastronomic highlights aside, there are an increasing number of alternative dining options making waves among locals. One such place is Garraxi, a wallet-friendly cosy vegetarian restaurant located in the Egia neighbourhood. The kitchen serves up only organic grains and vegetables, and has a selection of vegan dishes. It opens at lunchtime (1.30pm-3.30pm) and at night (8.30pm-11pm). For a break from pintxos and steaks, this is the place.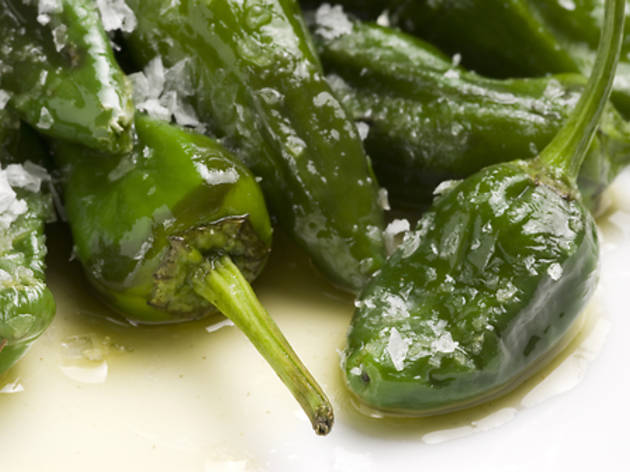 Néstor has been satisfying the appetites of locals for 30 years. The secret of his success is superbly executed simple cooking using the highest-quality ingredients: his tomato salad, steaks and Guernica peppers will not disappoint even the most demanding of palates. Keep an eye out for the freshly made potato omelette, laid out on the bar between 1pm and 8pm.
www.barnestor.com

El Muro and a taste at Campero's
At the end of the pretty surfer beach of Zurriola is the area known as El Muro (the Wall), a remnant of a construction that ran along the whole beach in the days before urbanisation. It's now a favourite meeting place for the locals, especially on sunny weekends. The time-honoured spot to stop for lunch is the Campero bar, with its celebrated baguettes. These mighty affairs have boiled ham, cheese, lettuce, onion, and garlic mayonnaise as a base, to which you can add chicken, bacon or beef.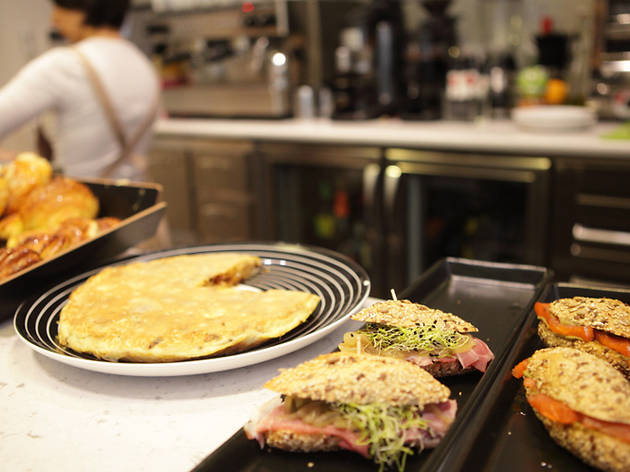 A place that is as fresh as the cakes that come out of its oven. La Guinda Deli & Coffee, both modern and comfy, opened in October 2011 with the aim of producing healthy and home-made fare. The three-course lunch menu is carefully balanced, and throughout the day you can get snacks, salads and toasted bread with various toppings – the perfect accompaniment to a good wine selection. La Guinda is open daily from 7.30am to 10pm (and with an extra hour, until 11pm, at weekends).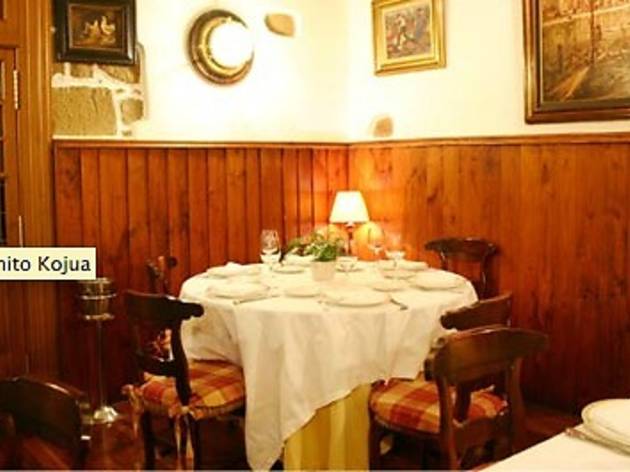 This atmospheric place started out as a wine merchant's, but since 1947 it's been home to a restaurant serving traditional Basque cuisine. The emphasis is on the quality of the produce, which is seasonal and fresh. Specialities include lobster salad, clams a la Marinera, hake kokotxas, cod al pil pil, pears poached in wine, and leche frita.
Closed: Sunday night and Monday. Tasting menu €54
www.juanitokojua.com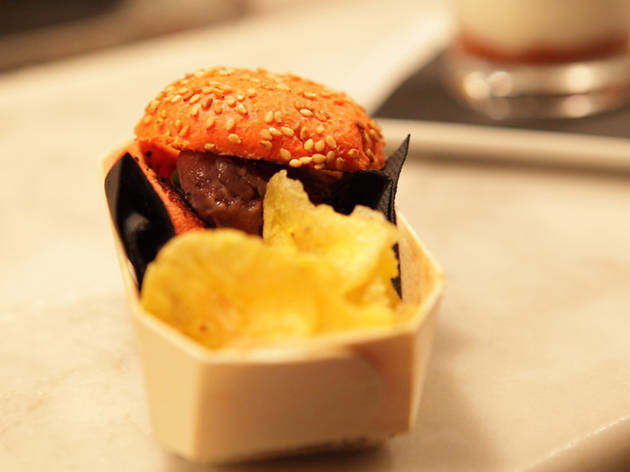 Its motto is 'the fifth element of food in miniature'. There are various set menus, among them the Gusanillo (which means 'Itch' and is designed to tickle the taste buds); a more traditional workaday menú del día; a tasting menu; and a deluxe tasting menu. There are aperitifs, salads and various snacks, along with elaborate and addictive pintxos that include cod and salmorejo.
Closed: Monday
www.afuegonegro.com
Show more
Back to 101 things to do in Donosia/San Sebastián