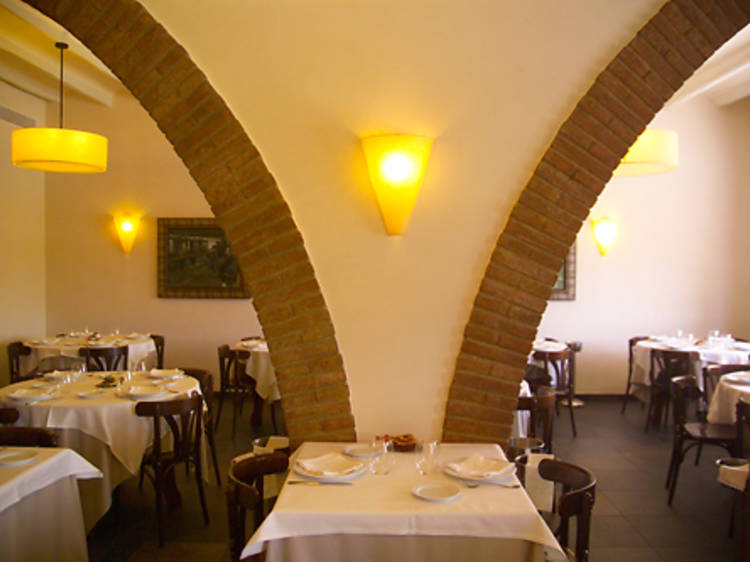 The same year that the US reached the moon, this establishment in Sant Pau d'Ordal started serving dishes featuring the finest products from the region and the nearby sea. Since then, both cuisine and decoration have seen renovations but travellers can always count on Penedès wine to accompany their dishes of meat and fish.
C/ de Ponent, 20, Sant Pau d'Ordal. Tel 93 899 30 28. www.calperedelmaset.com.
A la carte: €45. Closed all day Mondays and the evenings of Tuesday, Wednesday, Thursday and Sunday.