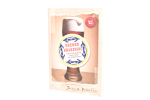 For the trend-seeker

Brewed Awakening: Behind the Beers and Brewers Leading the World's Craft Brewing Revolution (Sterling Epicure, $24.95) By Joshua M. Bernstein
While countless authors are content to rehash the same old style guidelines and tasting notes, beer scribe and TONY contributor Joshua M. Bernstein builds on his reporting to dig deep into the current craft-brew zeitgeist. His energetic debut takes the form of a scrapbook, making it easy to flip between snappy essays on new trends (single-hop beers, barrel-aging), profiles of boundary-pushing brewers (Norway's Ngne , Mexico's Cucap) and roundups of quaffs to try in every imaginable category—from ten gluten-free brews to three examples that use Citra hops.
Beer wisdom: "Consider the black IPA a seasonal chameleon: crisp and bracing enough to slake thirst on all but the hottest days, while malty enough for a breezy eve by a lake."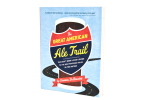 For the thirsty traveler

The Great American Ale Trail (Running Press, $20) By Christian DeBenedetti
You'll be planning a road trip—and looking for a designated driver to drag along—as soon as you dive into this hops-inspired travelogue. DeBenedetti, who has written about food and travel for The New York Times and Food & Wine, spent a year sniffing out the best pints across the country, and he boils down his findings into snapshots of the finest breweries, beer bars and food stops in more than 40 states. The result is an essential guidebook for anyone whose first question upon arriving in a new town is, "Do you have anything local on tap?"
Beer wisdom: "Unless you have superhuman powers of self-control, exploring the beer bars and eateries of the French Quarter in New Orleans will lead to foggy mornings, your brain, body, and soul crying out for sugar, caffeine, and fatty Italian meat on bread."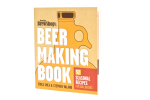 For the locavore home brewer

Brooklyn Brew Shop's Beer Making Book: 52 Seasonal Recipes for Small Batches (Clarkson Potter, $19.99) By Erica Shea and Stephen Valand with Jennifer Fiedler
Erica Shea and Stephen Valand became Brooklyn Flea darlings by hawking their ingenious one-gallon beer-making kits, custom-made for tiny New York apartments. Now they've channeled that same DIY spirit into a novice-friendly brewing primer and recipe collection. (Note: You don't need their system to execute the recipes.) Many creations call for seasonal additions like blackberries and spruce needles, while funky riffs on classic styles (jalapeo saison mild, lobster saison) will surprise even the most jaded craft-beer drinkers.
Beer wisdom: "There is something invigorating about the idea of brewing a beer with spruce. The aromatics seem healthy and fresh, as though you've just had a snowball fight in a forest."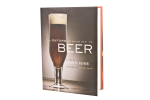 For the completist

The Oxford Companion to Beer (Oxford University Press, $65) Edited by Garrett Oliver
Following in the footsteps of The Oxford Companion to Wine, this doorstop of an encyclopedia aims to be the final word in brew trivia, bulging with more than 1,000 entries by 166 brewers, scientists, beer writers and other experts. The exhaustive reference, overseen by Brooklyn Brewery's Garrett Oliver, covers just about any suds topic you could possibly want to know about, from Chinese hops farming to an entry of Corona Extra. The alphabetical organization rewards browsing—after perusing the entry on "Manhattan, New York" (did you know that Peter Stuyvesant once enacted a 9pm last call at the city's taverns?), readers can read on about manioc, otherwise known as cassava, a root vegetable used in food production and beer making in Africa.
Beer wisdom: "Drinking songs [seem to be] more often brought on by beer than by wine or spirits.... The melody [of 'The Star-Spangled Banner'] is from the English drinking song 'To Anacreon in Heaven' by John Stafford Smith."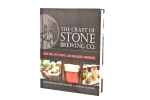 For the extreme-beer zealot

The Craft of Stone Brewing Co.: Liquid Lore, Epic Recipes, and Unabashed Arrogance (Ten Speed Press, $15)
As anyone who's tasted a pint of Stone Ruination IPA or Stone Sublimely Self-Righteous Ale can attest, Stone Brewing Co. is not shy about making bold statements. Since launching in 1996, the San Diego County brewery's extra-hoppy beers and subversive branding have trailblazed the path for "extreme" American brewing. Fittingly, this coffee-table-worthy volume—written by brewery cofounders Greg Koch and Steve Wagner—is an ambitious, irreverent manual that combines their story with a beer primer for novices, suds-friendly recipes and more. While seasoned beer geeks might skip over some sections, there's plenty of manna for true Stone fanatics: Learn about the genesis (and countless revisions) of the gargoyle logo, and find out how Koch and Wagner stumbled upon the recipe for Arrogant Bastard, their iconic strong ale.
Beer wisdom: "Some [proposed brewery names] that didn't make the cut: Old Shoe Brewing, Midnight Brewing Co., KoochenVagner's Sublime and Beautiful Great California Paradox Ale Brewing and Trading Company Incorporated."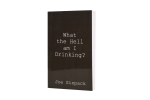 For the craft-beer novice

What the Hell Am I Drinking? (CreateSpace, $11.95) By Joe Sixpack
Despite a pen name that evokes cans of Bud rather than Trappist ales, Joe Sixpack (n Don Russell) preaches the craft-beer gospel with impressive wit and wisdom in this self-published tome. As a beer reporter for the Philadelphia Daily News, Mr. Sixpack makes a living introducing esoteric styles like oud bruin and Cascadian Dark Ale to an everyman audience. Here, he assumes the same populist stance as he offers brief rundowns of 50 styles, each encompassing a quick history, tasting notes and example brands to seek out. The result is part buyer's guide, part raconteur's journal, with entries that read like the best type of bar-stool banter. Sixpack references 17th-century monarchs and Cinemax skin flicks with equal ease, and he isn't afraid to consult the experts: Craft Beer Institute president Ray Daniels on brown ales, for example, and Ice Cube on malt liquor.
Beer wisdom: "I prefer worn jeans, experienced women and baseball played on grass. But there's no way that you'll convince me that [pre-Prohibition beer] was any better, or even more 'authentic,' than what we're drinking today."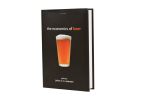 For the pint-swilling academic

The Economics of Beer (Oxford University Press, $45) Edited by Johan F.M. Swinnen
Tired of seeing his oenophile peers prattling on and on about the cultural significance of wine, economist Johan F.M. Swinnen put together in Belgium in 2009the first Beeronomics Conference. That symposium provided the basis for this sobering text, which compiles unapologetically academic papers like "Beer-Drinking Nations: Determinants of Global Beer Consumption" and "Beer Production, Profits and Public Authorities in the Renaissance." If you can wade through the jargon, the scholars tackle some interesting questions, such as whether people drink more beer during a recession (they don't) and whether American television advertising contributed to the demise of local breweries in the 20th century (it did). There's also a cogent overview of beer's historical evolution in Europe, as well as its contemporary surge in countries like China, Russia and India. For average readers, though, the collection will remind them of their college days—the part when you were trapped in the library, not the keggers.
Beer wisdom: "Both technological innovations and changes in consumer preferences have caused important changes in the type of 'beer' consumed. In ancient civilizations, beer was not filtered and people drank it directly from large jars through straws in order to avoid gross sediment."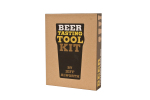 For the beer-loving host

Beer Tasting Tool Kit (Chronicle, $24.95) By Jeff Alworth
If you ever plan to host a craft-beer tasting for friends, make it easy on yourself with this all-in-one kit, created by beer blogger Jeff Alworth (beervana.blogspot.com). The box includes a table display with helpful terminology, plus stacks of notepads that participants use to map out a beer's flavor profile with descriptors like bitter, heavy, hoppy and creamy. Meanwhile, a straightforward booklet provides tips on pouring the beer, selecting representative brews in different styles and dropping buzzwords like funk and haze. The set also includes brown-paper bags, equally useful for running a blind tasting or drinking a bomber on your stoop.
Beer wisdom: "Some [sour beers] are vinegary, some tart, and some composty. Like stinky cheese, they are generally an acquired taste."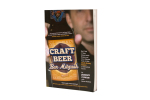 For the aspiring entrepreneur

Craft Beer Bar Mitzvah: How It Took 13 Years, Extreme Jewish Brewing, and Circus Sideshow Freaks to Make Shmaltz Brewing Company an International Success (Malt Shop, $16.99) By Jeremy Cowan with James Sullivan
Jeremy Cowan started the Shmaltz Brewing Company in 1996 with little more than the tongue-in-cheek name of his signature line, He'Brew. His story traces the evolution of Schmaltz from its humble beginnings in his San Francisco apartment to its current success with the He'Brew and Coney Island labels. It turns out to be an inspiring, if cautionary, tale, with detours into drug use, divorce and near bankruptcy. Cowan is an affable and irreverent storyteller, and while the beer knowledge dispensed is minimal, his mix of cheeky anecdotes and hard-earned business wisdom drives the narrative.
Beer wisdom: "[Cowan's business plan after five years:] I figured I'd get a one-way ticket to Bangkok and go at it from there."
For the history-obsessed barfly

Chicago by the Pint: A Craft Beer History of the Windy City (The History Press, $19.99) By Denese Neu
Beer nerds and history buffs will find common ground while reading this quirky volume, which uses Chicago-area breweries as an entry point into the city's broader history. The author, public-policy scholar and suds enthusiast Denese Neu, uses 15 taprooms as starting points for what she calls "bar stool stories"—essentially, local lore about the neighborhood that you might hear from an old-timer over a cold pint. Mostly, the connection is tangential: The location of the Goose Island brewpub in Wrigleyville (home of the Cubs) serves as a launchpad for a treatise on the city's sporting past. Other times, there's a more concrete (if still whimsical) connection: A visit to Crown Brewing in the nearby town of Crown Point, Indiana, leads to the story of notorious bank robber John Dillinger, who was locked up in (and ultimately escaped from) a jail, part of which is now the brewery.
Beer wisdom: "For cyclists visiting the [Two Brothers] brewery, the straightness of the Prairie Path makes it a lot easier to navigate after enjoying a few beers."