Bars
Your guide to bars and drinking in New York City. Whether you're looking for a cocktail or a beer, use our guide to find the best new bars in NYC.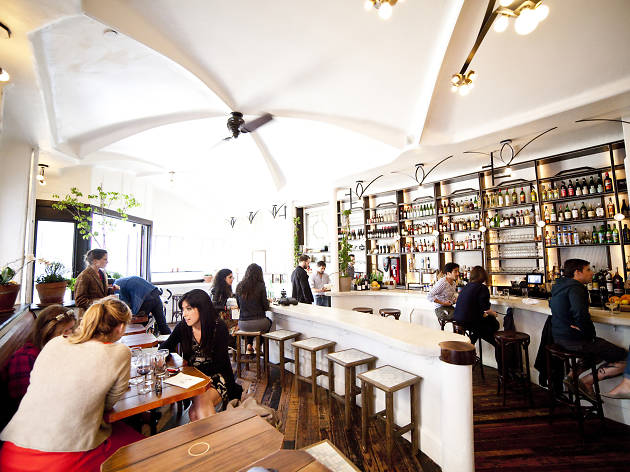 The absolute best Williamsburg bars in NYC
Williamsburg bars are responsible for the bulk of Brooklyn's glittering drinking scene. The neighborhood has watering holes for every type of drinker: straightforward beer bars for hops geeks, sophisticated first-date bars for Tinder matches and a bevy of chameleon-like joints that are equal parts bars, restaurants and places to dance. Read on for the absolute best bars in the hood. RECOMMENDED: Full guide to Williamsburg, Brooklyn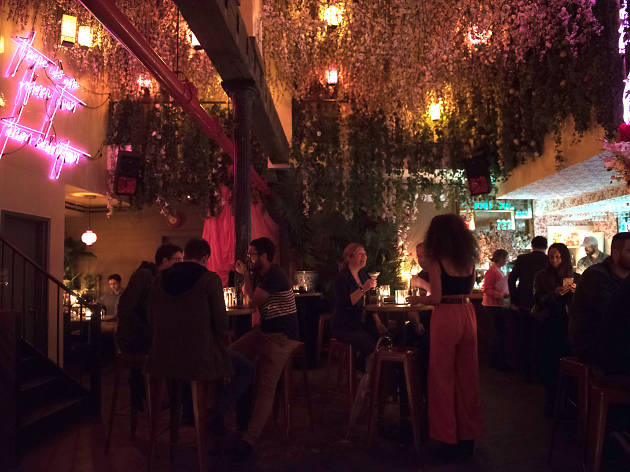 The 26 best speakeasy bars in NYC
It feels like NYC speakeasy bars are a dime a dozen right now. In a city as vibrant and storied as New York, there's no telling how many hidden architectural gems, in-the-know parties and clandestine art galleries lay unnoticed to the greater masses—ditto with NYC's best speakeasy bars and restaurants. From dialing in codes, secret entrances through a telephone booth and a Japanese restaurants' tasting menu served behind an unassuming butcher shop, these are the best restaurants and bars offering great eats and drinks on the down low. RECOMMENDED: Full guide to the best bars in NYC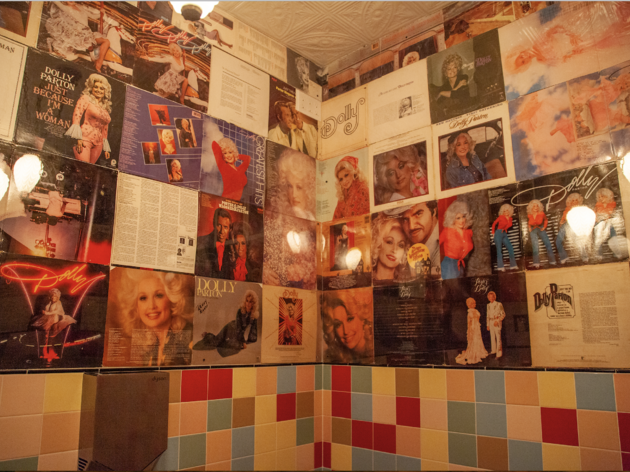 18 best bathrooms at restaurants and bars in NYC
At some of the best new restaurants in NYC, delicious food, highly-conceptualized plating and big name chefs may be what initially draws in hungry diners. But small details—such as wacky bathroom interior design—help spread the word. With rising rents and so much competition amongst new and old establisments, restaurants are placing more emphasis than ever on attention-grabbing design. While bathroom selfies have been around since the advent of Instagram, today, they allow many to find out about trendy bar and restaurant openings; accounts such as @toiletfantasies and @poopersguide are even documenting the underrated art form. In fact, public bathrooms—whether at outdoor restaurants or vegan spots—have never been more entwined in pop culture. Artist Nina Katchoudourian made a name through her photo series, "Lavatory Portraits in the Flemish-style," documenting herself inside airplane bathrooms. Netflix's Russian Doll uses its Art Deco-ish forest green restroom as the liminal portal through which Natasha Lyonne's character is trapped reliving the same events again and again. In politics, gender neutral restrooms (and the lack thereof) have never been more relevant; it remains a jarring glare when newly-opened spaces seem to perpetuate the binary through design. That's why we're putting together a list of our favorite funky restaurant bathrooms across the city. Some bar and restaurant bathrooms are memorable for their legendary horrors, such was the case at 285 Kent, where li
Best bars by neighborhood
What's happening at Time Out Market New York ?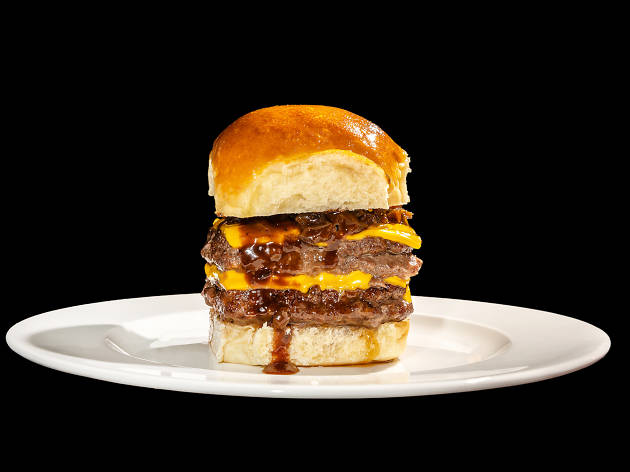 Time Out Market New York launches $12 lunch deal with Bessou, Alta Calidad and more
Dumbo isn't the easiest place to find affordable lunch options, what with all the tourist traps taking advantage of the crowds. With that in mind, we've launched our own lunch specials at Time Out Market New York. It's one of the best deals in the neighborhood for both those that are new to the area and those who've loved it for a long time. From Monday through Friday, 11am until 3pm, participating vendors will offer a signature dish with a complimentary soft drink (and some with other bonuses), for $12. Here's what we're offering: Bessou What's the deal? Japanese chickpea curry rice bowl with a side of chicken karaage.  Mr. Taka Ramen What's the deal?  Spicy Tantan Men (soupless ramen) with wavy, flat noodles, ground pork, scallions, leeks sesame and spicy oil. The dish also comes with a house salad or soba noodles as a side.   Photograph: Courtesy Time Out Market New York Alta Calidad Taqueria What's the deal? A quesadilla-roti (corn or flour) with chips and salsa. View this post on Instagram A post shared by Alta Calidad Taqueria (@actqloves) on Dec 3, 2019 at 2:13pm PST   Pat LaFrieda  What's the deal? Signature slider and fries.  Clinton St. Baking Company What's the deal? A "B.E.L.T": Double smoked bacon, free range eggs, lettuce, tomato and mayo, on sourdough toast.     Avocaderia  What's the deal? Rotating salads and toasts that will change daily. Mondays will bring a seasonal salad, Tuesdays it