Bars
Your guide to bars and drinking in New York City. Whether you're looking for a cocktail or a beer, use our guide to find the best bars in NYC.
The 50 best bars in NYC you can't miss
We completely renovated our best bars in NYC list to reflect the way that people are actually imbibing this year, as well as the vision of our two new Food & Drink Editors. Our list spans craft beer bars and serious cocktail bars but it also takes into consideration, smaller less expensive destinations that you'll actually be able to hit up time and time again. We're also interested in looking at the ways that bars can be more sustainable, and the creative innovations that some bar owners are employing. Not to mention, we've added a cocktail bar that focuses entirely on non-alcoholic mixed drinks that places just as much focus on the craft as anywhere else. Also, who can forget the importance of bar snacks?  To narrow down the endless options, we've compiled this list of the 50 best bars in NYC right now. And if you are looking for more of the best, here are the best restaurants in NYC. Drank somewhere on this list and loved it? Share it with the hashtag #TimeOutDrinkList. You can also find out more about how Time Out makes recommendations and reviews bars here.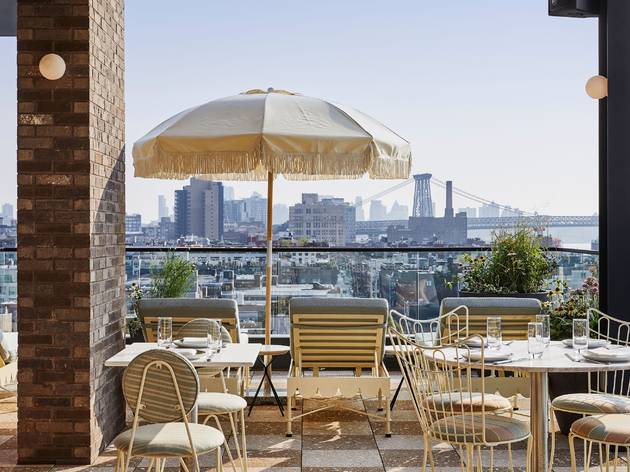 The best rooftop bars in NYC
When it comes to things to do outside with the best views in nyc, rooftop restaurants are where it's at. Whether you're looking to grab afterwork drinks with coworkers or a spot for an early-game Tinder date, we know how to make the warm weather remain a breeze. From dive bars in Bushwick to fancy shmancy sky-high nights in Midtown, raise a glass to the best rooftop bars you can find us at all summer long. RECOMMENDED: Full guide to the best bars in NYC Want more? Sign up here to stay in the know.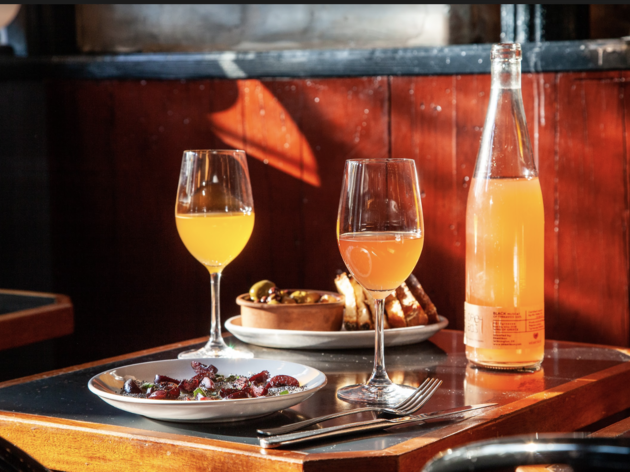 The best wine bars in NYC
Looking for a great wine bar? Whether you're on a first date and looking for somewhere romantic or meeting up with friends to spill the tea, wine canteens are a rapidly growing local obsession among New York barflies. The rise of haute cocktails and homegrown craft beer bars may have once stolen wine's thunder with the masses, but grape aficionados haven't retreated into their cellars to sulk. Instead, they've reinvented the genre, tossing out stuffy pretenses, pushing farther out into Brooklyn and creating funky, affordable vin lists paired with chef-driven bar fare. From the West Village to Williamsburg, sip and swirl your way through the best wine bars in NYC. RECOMMENDED: More of the best bars in NYC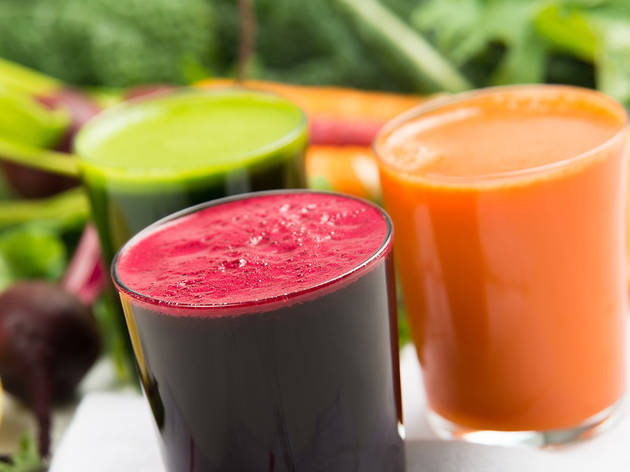 The best juice bars in NYC
For as many gut-busting meals New York has to offer, the fair city also boasts plenty of virtuous dishes and drinks at its healthy restaurants, vegan and vegetarian restaurants and these top-notch juice bars. Combine fresh-pressed juices with some of the best fitness apps to get ready for beach season, or switch out your go-to coffee for a healthier morning pick-me-up at a juice bar in New York City.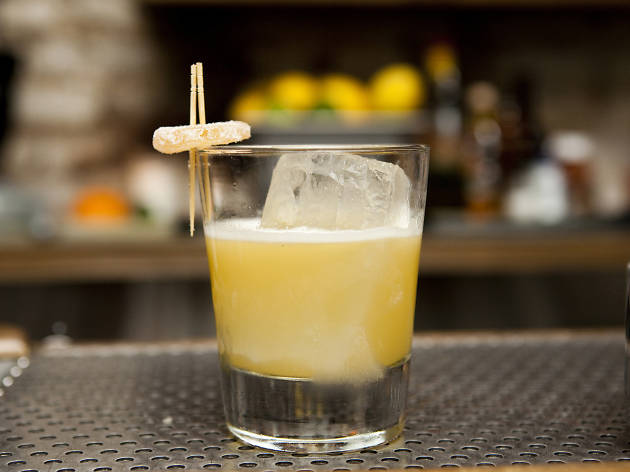 Famous cocktails invented in NYC bars
Many things were invented in NYC: In 1914, we invented the Reuben sandwich, forever changing your Jewish deli experience; in the early 1970s, we gave the world New York hip-hop, which, more than forty years later, gave musical misanthropes a reason to throw down for Hamilton tickets; and NYC is also home to a slew of the world's most famous cocktails. From the Martini to the Manhattan, the Penicillin to picklebacks, you can trace their origin stories right back here to the Big Apple. Read on to find out where in New York these famous classic cocktails were invented, who invented them, and most importantly, where you can drink them today. RECOMMENDED: Full guide to the best cocktails in NYC
The best ways to drink in NYC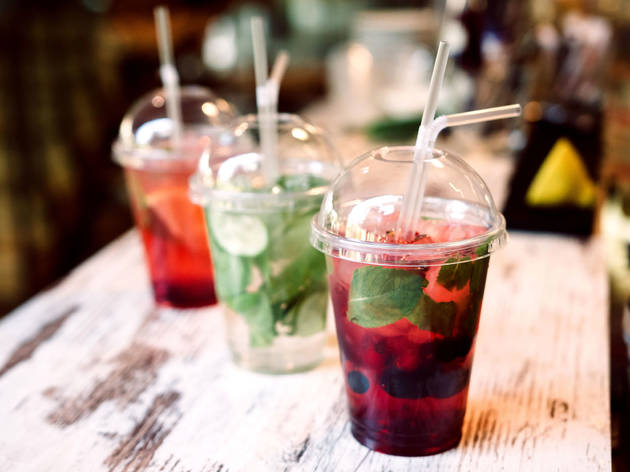 The best to-go cocktails available right now at bars and restaurants in NYC
As you might've read from us, the State Liquor Authority has relaxed liquor laws to allow restaurants and bars to add cocktails to their offerings (provided they also offer food) if they've pivoted toward to-go and and delivery. To-go cocktails, wines, and beers are an exciting new prospect for New Yorkers: a small win in a time that's immensely bleak for small businesses, particularly those in the hospitality industry. We've put together a list of the places selling to-go cocktails and wine that we're most jazzed about. And, please remember, delivery workers are on the front-lines of this epidemic and do not have the same luxury of taking sick days or working from home. Tip kindly—as always—but especially in crisis.  Bar Camillo View this post on Instagram A post shared by Bar Camillo (@barcamillobk) on Apr 9, 2020 at 1:22pm PDT Dante View this post on Instagram A post shared by Dante NYC (@dantenewyorkcity) on Apr 17, 2020 at 8:50am PDT Palmetto View this post on Instagram A post shared by Palmetto (@palmetto_bk) on Apr 23, 2020 at 4:13pm PDT Honey's View this post on Instagram A post shared by Honey's (@honeysbrooklyn) on Apr 26, 2020 at 11:47am PDT Evil Twin Brewery/ Selma's Bar View this post on Instagram A post shared by Selma's Bar (@selmasbar) on Apr 15, 2020 at 9:52am PDT Hunky Dory View th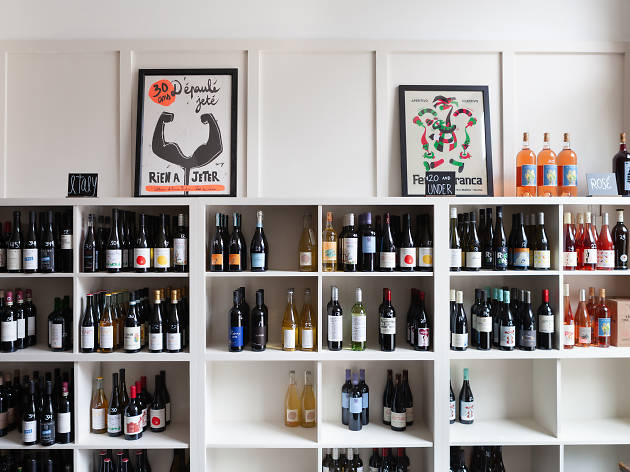 The coolest wine shops in NYC
Hit up the hippest new wine shops around the city and bring a bottle home. Whether you're looking for a Netflix 'n Chill kind of night or hosting a lowkey dinner party, staying in doesn't mean you have to compromise. Educate your mind and palate by going for a funky natural wine selected by these expert newcomers.  RECOMMENDED: The best wine bars in NYC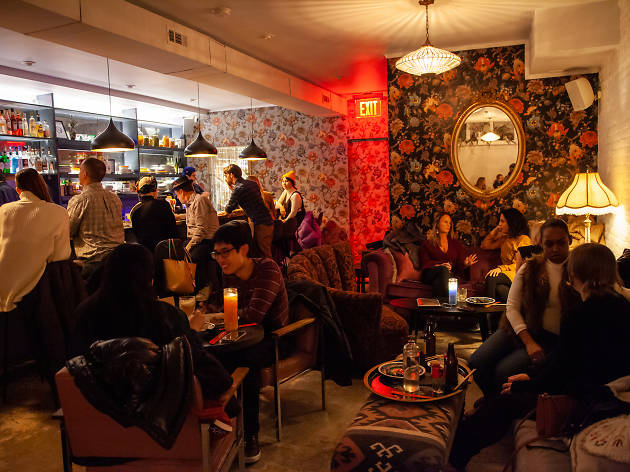 The best speakeasies in NYC
It feels like speakeasy NYC bars are a dime a dozen right now. In a city as vibrant and storied as New York, there's no telling how many hidden architectural gems, in-the-know parties and clandestine art galleries lay unnoticed to the greater masses—ditto with NYC's best speakeasy bars and restaurants. From dialing in codes, secret entrances through a telephone booth and a Japanese restaurants' tasting menu served behind an unassuming butcher shop, these are the best restaurants and bars offering great eats and drinks on the down low. RECOMMENDED: Full guide to the best bars in NYC
See all of New York's best bars
Best bars by neighborhood