Bars
Your guide to bars and drinking in New York City. Whether you're looking for a cocktail or a beer, use our guide to find the best new bars in NYC.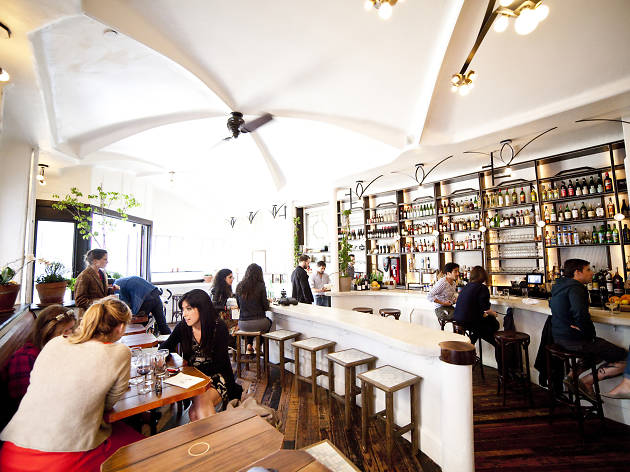 The absolute best Williamsburg bars in NYC
Williamsburg bars are responsible for the bulk of Brooklyn's glittering drinking scene. The neighborhood has watering holes for every type of drinker: straightforward beer bars for hops geeks, sophisticated first-date bars for Tinder matches and a bevy of chameleon-like joints that are equal parts bars, restaurants and places to dance. Read on for the absolute best bars in the hood. RECOMMENDED: Full guide to Williamsburg, Brooklyn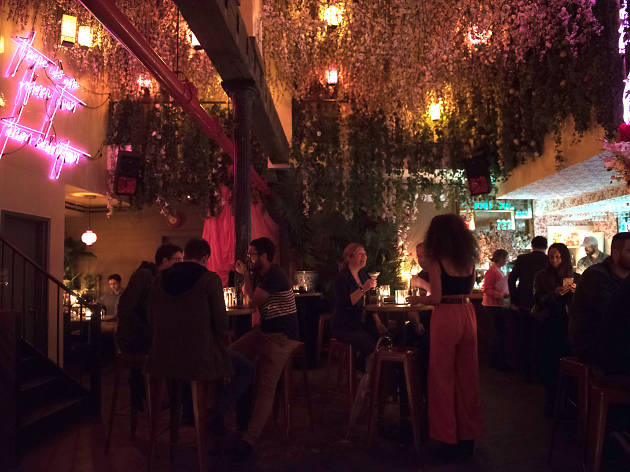 The 26 best speakeasy bars in NYC
It feels like NYC speakeasy bars are a dime a dozen right now. In a city as vibrant and storied as New York, there's no telling how many hidden architectural gems, in-the-know parties and clandestine art galleries lay unnoticed to the greater masses—ditto with NYC's best speakeasy bars and restaurants. From dialing in codes, secret entrances through a telephone booth and a Japanese restaurants' tasting menu served behind an unassuming butcher shop, these are the best restaurants and bars offering great eats and drinks on the down low. RECOMMENDED: Full guide to the best bars in NYC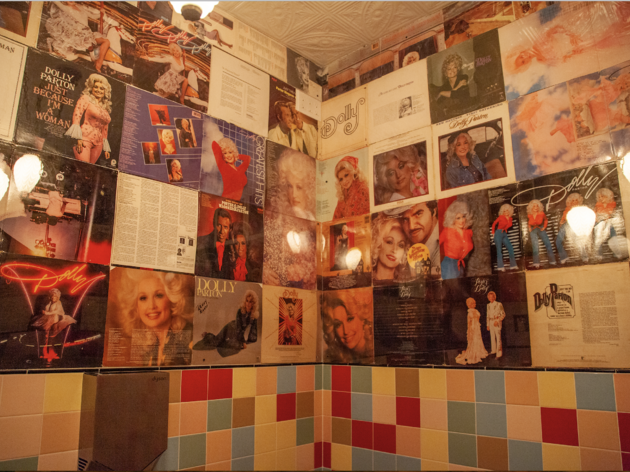 18 best bathrooms at restaurants and bars in NYC
At some of the best new restaurants in NYC, delicious food, highly-conceptualized plating and big name chefs may be what initially draws in hungry diners. But small details—such as wacky bathroom interior design—help spread the word. With rising rents and so much competition amongst new and old establisments, restaurants are placing more emphasis than ever on attention-grabbing design. While bathroom selfies have been around since the advent of Instagram, today, they allow many to find out about trendy bar and restaurant openings; accounts such as @toiletfantasies and @poopersguide are even documenting the underrated art form. In fact, public bathrooms—whether at outdoor restaurants or vegan spots—have never been more entwined in pop culture. Artist Nina Katchoudourian made a name through her photo series, "Lavatory Portraits in the Flemish-style," documenting herself inside airplane bathrooms. Netflix's Russian Doll uses its Art Deco-ish forest green restroom as the liminal portal through which Natasha Lyonne's character is trapped reliving the same events again and again. In politics, gender neutral restrooms (and the lack thereof) have never been more relevant; it remains a jarring glare when newly-opened spaces seem to perpetuate the binary through design. That's why we're putting together a list of our favorite funky restaurant bathrooms across the city. Some bar and restaurant bathrooms are memorable for their legendary horrors, such was the case at 285 Kent, where li
Best bars by neighborhood
What's happening at Time Out Market New York ?
Win the ultimate Friendsgiving prize pack at Time Out Market
What's the best part about Friendsgiving? Besides getting together with friends, it's letting someone else handle the cooking. Though if it's your turn to host, showing up to the party with a bottle of wine—your signature Friendsgiving move—won't cut it. And cook? That's not a holiday miracle you can foresee happening. Fortunately, that's where Time Out Market comes in. The dining-and-cultural destination with locations in Miami, New York and Boston, is giving away the ultimate Friendsgiving prize pack to one lucky person in each city. The winner receives a $600 Time Out Market card to use toward the purchase of food and drinks, a private holiday table to feast with up to five friends and $150 worth of swag for everyone in your group. Entering is simple: just submit your name and email address in the form below, and that's it. The contest ends November 20 at 6pm EST, and be sure to share the entry form with friends. The more people you know who sign up, the greater your chances are of escaping Friendsgiving kitchen duties once again. ENTER NOW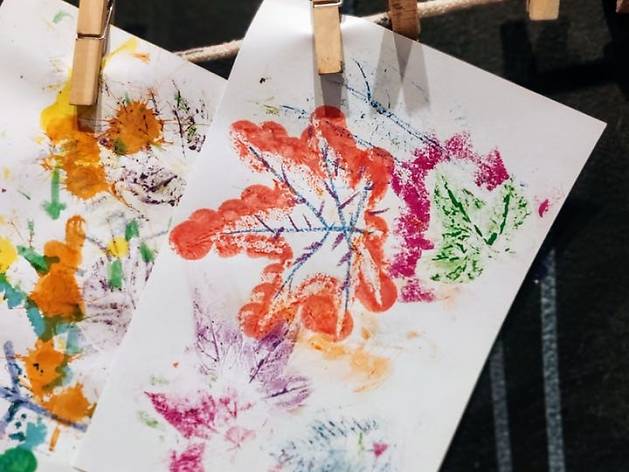 Private Picassos Leaf Exploration
Young'uns can explore autumn's changing leaves with this fun artistic endeavor. Private Picasso hosts programs that help kids and adults explore their creativity. This leaf exploration will let kids explore the changing seasons with leaf tracing, watercolor experiments and a gorgeous faux "stained glass" creation that'll brighten up your apartment even when the sun sets early. Kids will have a blast, and parents will take home a one-of-a-kind piece of art that's perfect for the season!
Buy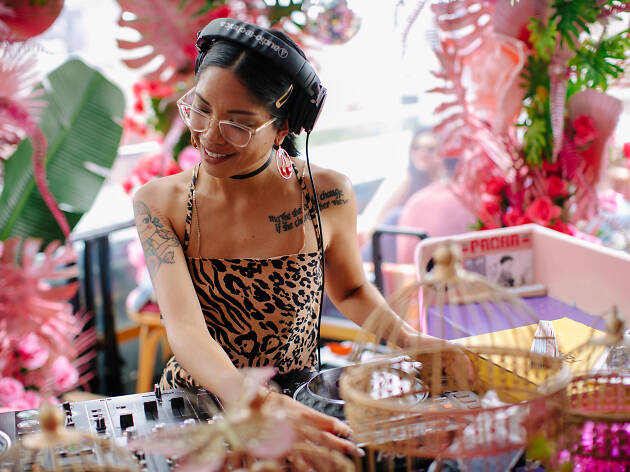 DJs at Time Out Market
When you visit Time Out Market New York, we're bringing the party not only to your tummy (yeah, we went there) but to the Time Out Stage where we'll spotlight the greatest local disc jockeys twice a week. They'll be spinning the good tunes to make every bite and sip you take even groovier. Catch a free-of-charge DJ set every Friday night and Sunday afternoon at our rooftop stage. Here's what's on the docket: DJ Mawkus (Nov 22, 8–11pm) and DJ NY Giant (Nov 29, 8–11pm).